BOMAG's electric tamper provides 3,372 pounds of force, zero-emission operation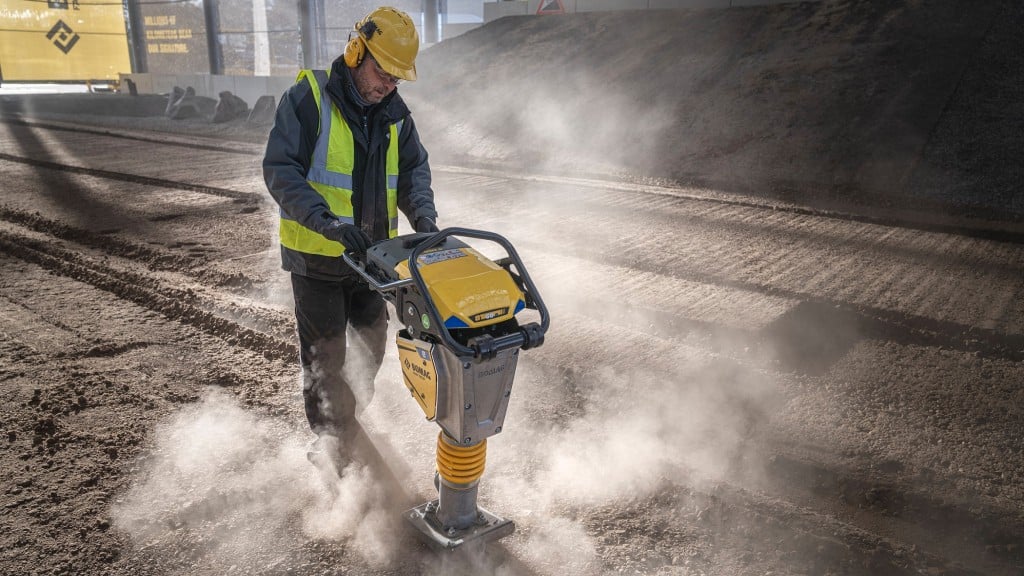 The new BOMAG BT 60 e battery-powered tamper offers emissions-free operation and similar performance to its fuel-powered counterparts. In its element where strict noise and CO2/NOx emissions limits are set, this tamper can be safely used in deep trenches, enclosed structures, and tunnels.
BOMAG's BT 60 e tamper starts reliably in all weather conditions. It's powered by a brushless, asynchronous 3.1 horsepower (2.3 kW) electric motor that BOMAG says requires no maintenance. The tamper's casing fully protects the motor from shocks, dirt, and damage at the job site. Eliminating the need for oil and filter changes, service costs for the battery-electric tamper are nearly cut in half compared to the fuel model, resulting in extremely low owning and operating costs.
Two battery sizes are available to operate the BT 60 e tamper – 1,000 Watt-hours or 1,400 Watt-hours – and are interchangeable with BOMAG's battery-powered plate compactors to increase flexibility. The power packs are quickly and conveniently swapped out at the release of a lever without the need for a tool. Standard and fast chargers are available for the batteries, and the quick-charge capabilities enable a discharged battery to be ready for use in less than two hours.
On top of the advantages of low-cost, emissions-free operation, the new BT 60 e delivers the same compaction power as a conventional tamper. It features 696 vpm (11.6 hertz) compaction frequency, a jumping height of 2.8 inches (70 millimetres), and an impact force of 3,372 pound-force (15 kN). Offering a working width of 9.1 inches (230 millimetres), it compacts at speeds reaching 65.6 feet/min (20 metres/min).
BOMAG's new BT 60 e tamper made its North American tradeshow debut at CONEXPO-CON/AGG 2023.
Related Articles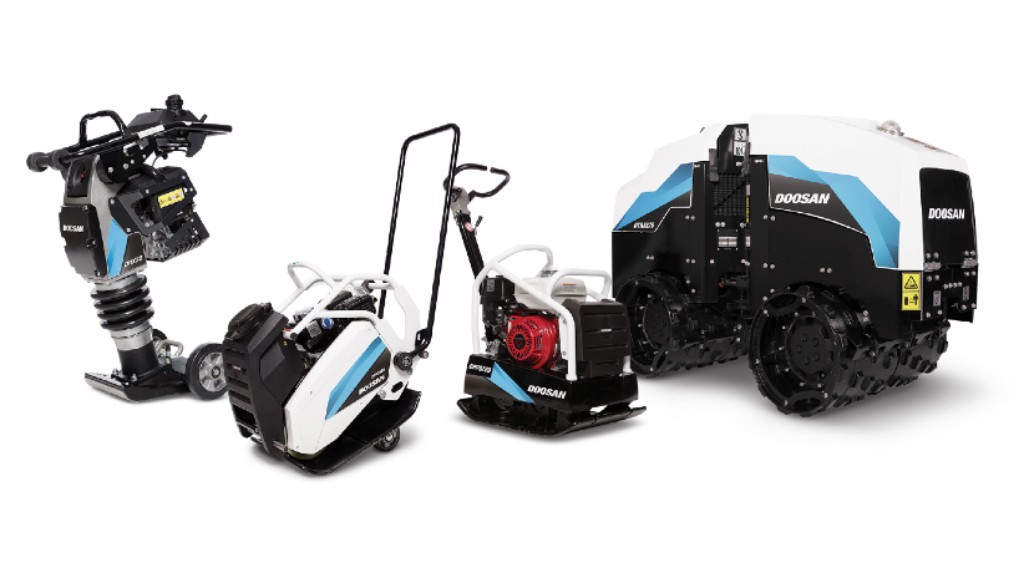 New light compaction line from Doosan Portable Power to debut at World of Concrete