Compact excavator series from Hitachi designed for tight urban job sites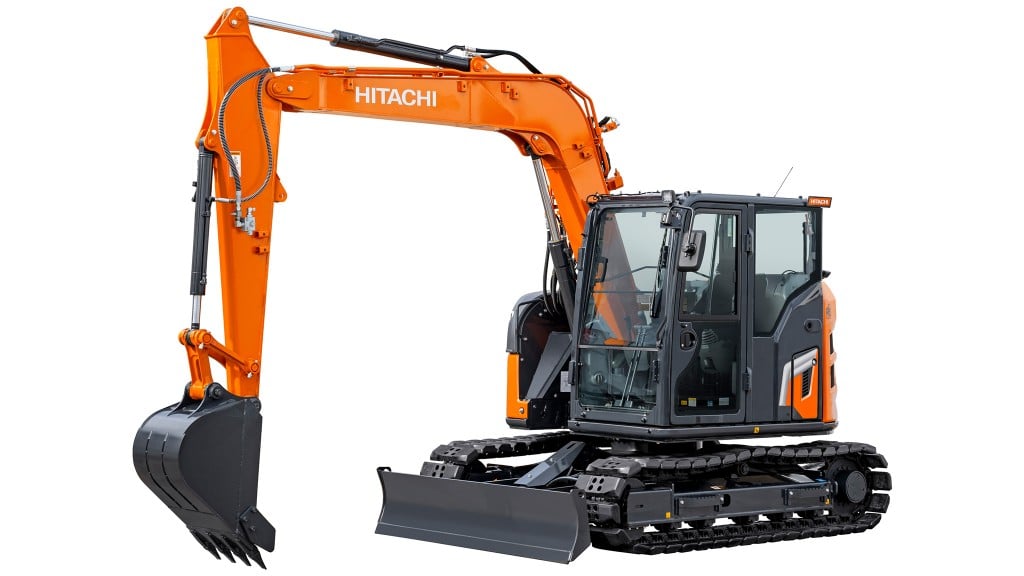 The ZAXIS-7 series of compact excavators from Hitachi Construction Machinery Americas is designed for efficient work on urban job sites. The first two models of this series both feature an ultra-short tail swing radius for easy operation in tight spaces.
The ZX75US-7 and ZX85USB-7, which features a swing boom, are powered by turbocharged Yanmar diesel engines. Power/economy work modes tailor the machine's performance to the task. The power mode provides higher engine speeds when extra horsepower is needed, while the economy mode reduces engine speed when performing normal work. This results in lower noise and decreased fuel consumption.
A standard auto idle system automatically reduces the engine to idling speed when all control levers are left in neutral for longer than 4 seconds. When the levers are moved again, the engine speed immediately resumes to the pre-selected engine speed.
Compact excavators are commonly used as tool carriers with a wide range of attachments that increase job site versatility. An optional attachment replacement support system simplifies swapping work tools. Attachment flow settings can be adjusted from the monitor and the operator can name and store up to 12 settings. An auxiliary function lever (AFL) is available with an analog switch, trigger switch and horn for running attachments such as a breaker or an attachment with swing.
Bigger cab gives operators more room to work
The ZAXIS-7 series has been engineered with bigger cab space compared to the previous generation. There is more head clearance when opening the front window. A low cabin floor height allows improved access.
Designing cabs with panoramic visibility helps create a safe and comfortable working environment. Hitachi Construction Machinery Americas takes this a step further with its Aerial Angle peripheral vision camera system. It provides a wide 270-degree bird's-eye view of the machine's immediate environment. The operator can quickly and easily select from five views on the monitor. A camera allows the operator to see the area right below the counterweight.
An air suspension seat provides all-day comfort while the soft pad-style armrests can be adjusted for height and angle without tools. Switch positions and the keypad with jog control have been relocated to an easy-to-reach location for reduced fatigue. An 8-inch (20.32-cm) antiglare LCD monitor provides visibility even in bright surroundings.
Standard long-lasting LED work lights offer a longer lifetime than halogen lights and provide visibility in challenging conditions. The work lights continue to light up for 30 seconds after the power is turned off for increased safety when exiting the cab at night.
Enhancements to critical components
The ZAXIS-7 series features enhancements to critical components such as the arm and boom. Tighter pinhole tolerances in the boom and arm reduce any side wobble. A V-shaped cylinder guard helps protect the boom cylinder from objects that may fall from the bucket. To prevent damage to the upper structure, a D-section frame skirt and increased plate thickness improve upward impact resistance. The side plate thickness of the blade has been increased to withstand external shocks.
A wide opening rear engine cover allows maintenance access. The filters and fuel/water separator are grouped in the pump room for easy ground level inspection and replacement. Features such as remote swing-circle lubrication simplify daily maintenance.
Routine checks, such as engine oil level, are quickly accomplished from ground level and all service points are easily reached through the handy access panels. The operator is alerted of hydraulic oil and fuel filter replacement timing through the multifunction monitor. An inner element of the engine air filter protects the engine from dust ingress while cleaning the outer element.
Using telematic tools to monitor machine health helps boost uptime. ConSite, which remotely monitors operational status and alerts owners and operators to upcoming maintenance needs, is making a leap forward. A new optional feature, ConSite OIL, monitors engine and hydraulic oil conditions to proactively catch issues before any fault codes are triggered in the machine. This helps drive uptime by catching oil degradation before damage to critical systems can occur. ConSite Air allows the excavator to be diagnosed remotely. It also allows remote updates of the software. The dealer can remotely diagnose issues that may arise, leading to increased uptime. The ConSite response team is on standby to rapidly resolve issues as they emerge.
Related Articles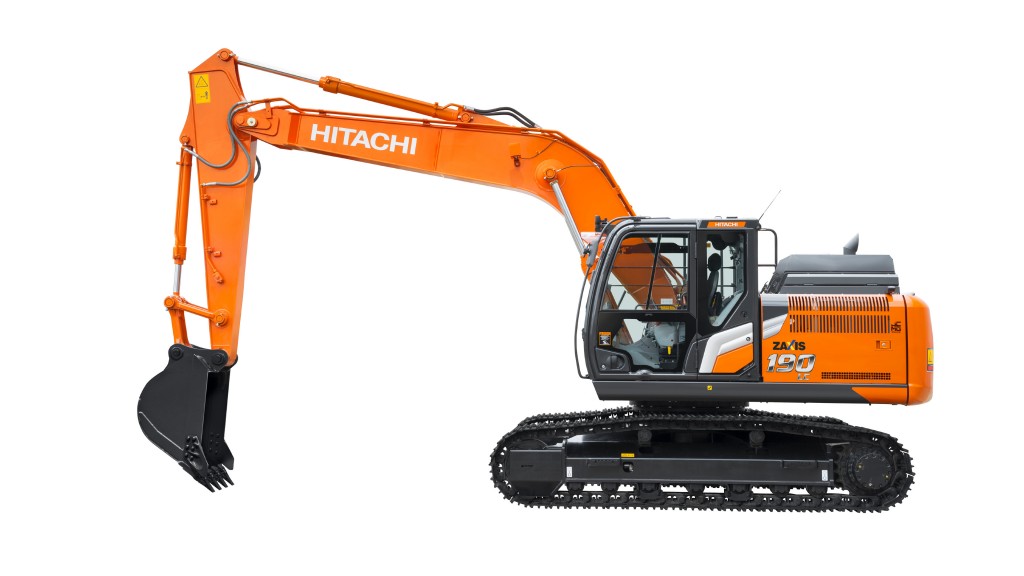 Hitachi's new 43,652-pound machine fills gap in ZAXIS-7 excavator line