How to choose the right tire and steering options for your MEWPs
Get the best performance out of your machine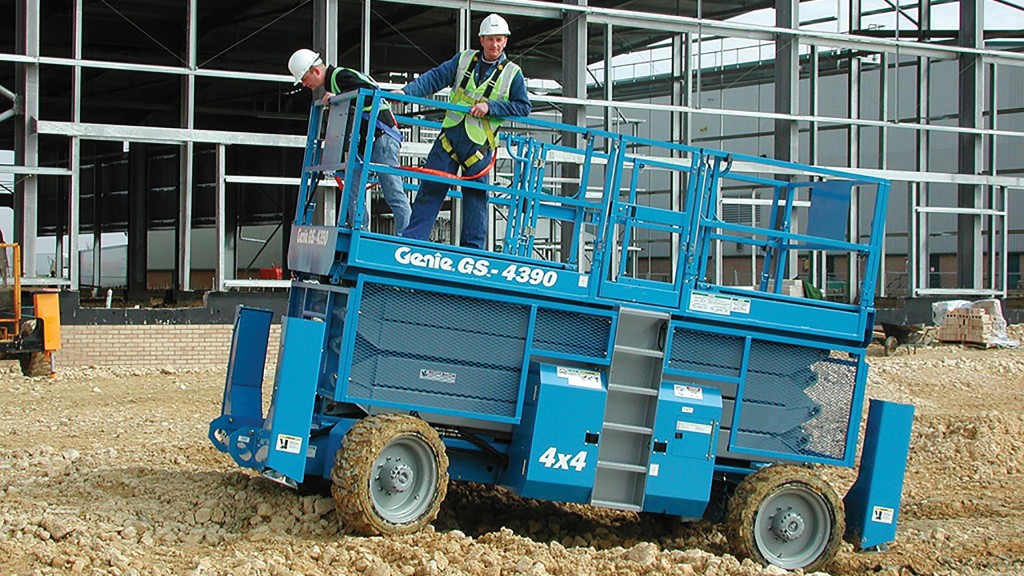 To get the maximum performance out of a mobile elevating work platform (MEWP), it is important to consider what type of tire or track is best suited for your job site environment and needs, including:
Where will you use the lift?
What are the ground conditions?
Tire and track options
Non-marking tires: tires without the carbon black found in common tires. They leave no black marks on the floor and are standard on most industrial models. They're most commonly made of hard rubber but are also available in pneumatic styles. Non-marking tires are good to use if marking is a concern in applications such as late-stage slab construction.
Foam-filled tires
Pneumatic tires that are injected with a polyurethane-type substance that adds rigidity to the tires and prevents flats. These are required on some models to provide necessary stability. They are also good for environments with nails and other ground debris.
Air-filled tires
Designed to increase a MEWP's performance in sensitive ground conditions, such as sand and turf. Air-filled tires are engineered to "float" on soft or delicate surfaces to protect softer surfaces during operation that could be damaged by the more aggressive tread on regular rough-terrain tires.
Rough-terrain tires
Tires with an aggressive tread design for improved capability. These are standard on rough-terrain models. These tires are best for unimproved sites and muddy, wet ground conditions. Many rough-terrain tire options are available as non-marking versions for jobs that start as dirt and end as slab.
Independent tracks
A 4-point track system that provides extra traction when travelling over mud, sand, gravel and soft-soil conditions while also minimizing damage to grass. Independent tracks provide greater maneuverability when compared to traditional dual track systems.
Rough-terrain MEWP options
Rough Terrain (RT) models are designed to travel over unimproved construction site terrain. The "rough terrain" designation often includes the addition of lug tread tires and combinations of other features including active oscillating axles, engines with higher power ratings, and two- or four-wheel drive.
Oscillating axles are designed to pivot in the middle to compensate for uneven terrain and keep all tires on the ground. Genie active oscillating axles feature a patented automatic hydraulic adjustment system that maintains ground contact and a solid four-point stance, continually adjusting as the machine drives.
Full-time positive traction drive ensures that power reaches all drive wheels, even if one wheel loses traction in mud, snow, or sand, helping machines to overcome uneven terrain.
Steering options for MEWPs
Two-wheel steering
A standard type of steering on most models in which the two front tires steer the machine.
Four-wheel steering
A feature on some models in which all four wheels can be utilized to steer the machine, making it much more maneuverable in compact environments. On Genie equipment, the operator can often select from four steer options, including two-wheel front steer, two-wheel rear steer, crab steer, or coordinated steer.
Coordinated or oblique steering
A four-wheel steering option on all Genie GTH telehandlers and many Genie booms in which the front wheels turn in one direction and the rear wheels are coordinated to turn in the opposite direction, allowing the machine to turn around a sharp corner within a minimum amount of space.
Crab steering
A four-wheel steering feature on all telehandlers and many Genie booms in which all four wheels turn in the same direction, allowing the machine to be driven diagonally for greater maneuverability.
Different worksite conditions require different tire and steering options. When considering what tire is the best fit, it is important to consider where the lift will be used and what the ground conditions will be. Understanding these important features will allow you to get the most out of your MEWP.