CDE plant upgrade matches growing demand for Ontario aggregate producer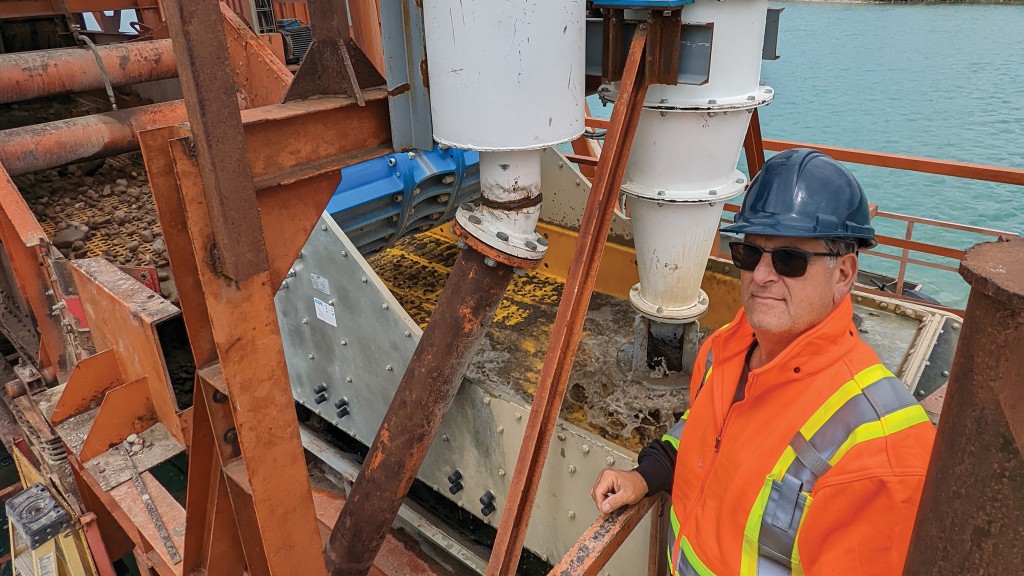 Rising demand for aggregate products has led to a sand and gravel supplier partnering with CDE for upgrades to its facility in Uxbridge, Ontario, that will improve efficiency and boost the quality of its natural resources.
Vicdom Sand & Gravel has been supplying a wide variety of aggregate products to customers in Southern Ontario since 1976 from its sand and gravel pits and limestone quarry in the Kawartha Lakes, Brock Township, and Uxbridge areas.
With over 1,000 acres of land licensed for aggregate extraction, Vicdom, from its central pit located 30 minutes northeast of Toronto, works to meet the demands of its customers in the construction industry throughout the region.
Demand has increased for aggregate products thanks to customers looking for a fast and reliable local supply of sand and other resources. To keep up, Vicdom has commissioned a replacement CDE dewatering screen and new 400 mm hydrocyclone to maximize output and material retention from their dredge operation.
"Outdated screening technology was adversely impacting our ability to meet the demands of the market," explains Bruno Giordano, operations manager at Vicdom.
CDE has replaced the worn screen with its Infinity Screen technology, which the company says is known for its durability and prolonged operational life.
Benefitting from a fully bolted construction, Infinity Screens have no welds in their trilogy sidewalls, making them fundamentally different from other screens, CDE states. It's a unique construction that helps to ensure maximum performance, minimum downtime, and fast return on investment for customers.
The new screen integrates seamlessly with the existing plant setup and a new CDE hydrocyclone which utilizes centrifugal force to classify feed material rather than gravity.
Due to the design of the cyclone unit, an increased number of parameters are now available to Vicdom, enabling the sand and aggregate supplier to boost the quality of its end products by significantly reducing moisture content and providing control of silt cut points to eliminate the loss of quality fines.
With complete accuracy in the material cut point, the desired sand fraction is ready for dewatering, stockpiling, and immediate dispatch to market for fast return on investment.
Operational now for a little over a year, Vicdom's new CDE screen is processing between 70 and 100 tph of sand coming from the 350 tph dredge feed. Producing a consistent medium sand suitable for use in overall concrete mix, the plant is supporting Vicdom to meet the demands of the local construction market for raw materials.
"This is CDE's first project with Vicdom and one that provides us with an opportunity to demonstrate our ability to work in an agile way, responding to the individual needs of materials producers. The project also showcases the versatility of our innovative solutions and the hugely positive impact CDE technology can have on an operation, whether existing or greenfield," says Adrian Convery, CDE business development manager for Canada.
"Across our processing sites in Ontario we operate a wide range of equipment. What is really impressive about CDE and its technology is its modularity and the team's commitment to identifying a solution suited to our exact needs," Giordano added. "It was important for our business continuity that the solution integrate seamlessly with our existing plant while ensuring minimal downtime and impact on our wider operations.
"CDE delivered a solution that ensured precisely that," he continued. "For over a year now the plant has been operational and delivering for our customers and the wider construction industry in Ontario. The efficiency of the plant, the quality of its build, and the expertise of the CDE team has exceeded all expectations."