Volvo CE sees global sales increase by 11 percent in first quarter of 2023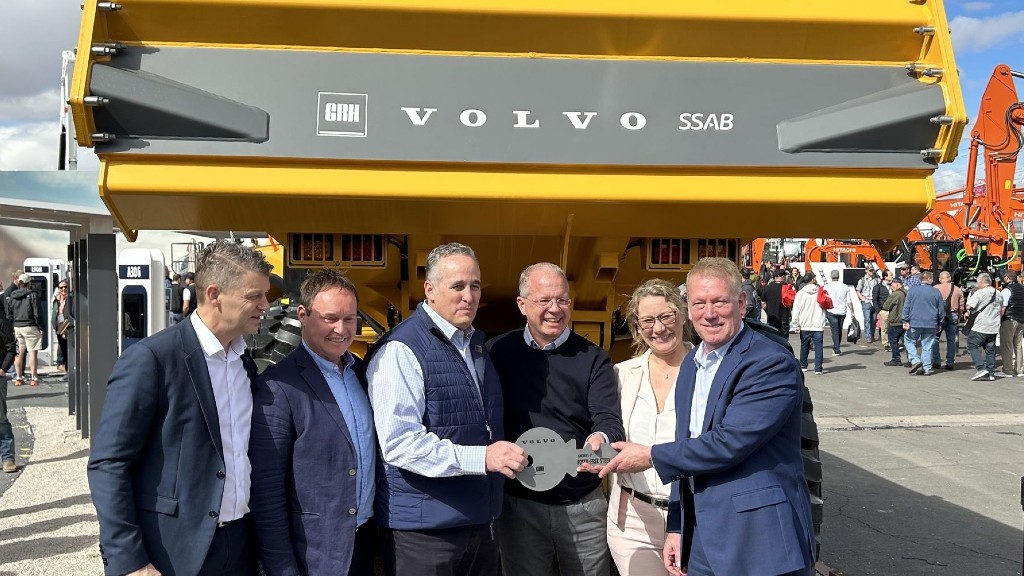 Continued demand in Europe and North America has helped Volvo Construction Equipment (Volvo CE) increase global sales by 11 percent in the first quarter of 2023.
In the first quarter of 2023, Volvo CE secured good profitability and a boost to its operating margin with continued demand in large infrastructure and construction projects – particularly in North America and Europe – while increasing its own investments.
Compared to the same period last year, Volvo CE is reporting a strong boost in sales of 17 percent in Europe and 37 percent in North America. This is more than compensating for a dip in sales in Asia and South America where investment levels have slowed down. With the exception of China, activity in the construction industry has continued to be good across most markets, driven primarily by ongoing infrastructure investments and by the mining industry, which benefits from continued good commodity prices.
For the first quarter this year, Volvo CE increased net sales by 11 percent to SEK 25,109 million from SEK 22,613 million in the first quarter of 2022 – with the majority coming from machine sales, while service sales remained flat. Adjusted operating income amounted to SEK 4,587 million (from SEK 2,810 million), corresponding to an adjusted operating margin of 18.3 percent, way up from 12.4 percent last year. Operating income was positively impacted by a favourable brand and product mix, minimally offset by lower volumes, increased material costs, and R&D expenses.
Despite net order intake declining this quarter – heavily impacted by an anticipated drop in China following the pre-buy effect of the emissions regulations change that came in at the end of last year – it was North America that saw the most significant increase of 107 percent driven by a favourable market outlook. Deliveries in China and Brazil slowed down, while deliveries in North America and Europe, excluding the stopped sales in Russia, increased.
Market development
Overall, demand in major markets outside China remained stable this first quarter, with notable growth in North America, where many large infrastructure projects and strong commercial construction more than offset a weakness in residential construction amid high-interest rates, and in Europe, where construction activity was positively influenced by rental fleet replacements. In South America however, investment levels slowed due to lower business confidence among customers in Brazil. Development in Asia remained flat, due in part to the Chinese market reporting a significant negative correction due to the pre-buy effect of emissions regulations and low economic activity.
While there was fluctuation across the regions, Volvo CE's global investment into sustainable power solutions continued this quarter – including investments into battery pack production at its excavator plant in Changwon, South Korea, and into electric wheel loaders at its Arvika facility in Sweden.
Among the launches already this year was the L120H Electric Conversation wheel loader, fulfilling an appetite for more sustainable solutions in the mid-size range. The introduction of electric products in new markets continued, with a notable launch of the zero-emission EC55 Electric excavator in India.
Another significant success this quarter was the CONEXPO-CON/AGG trade show where Volvo CE launched a range of new service offerings in North America such as Connected Map, Task Manager, and Global Load Out solutions, all designed to increase connectivity, productivity, and sustainability on job sites. The event also marked the handover of the first articulated hauler made from fossil-free steel in North America.
Related Articles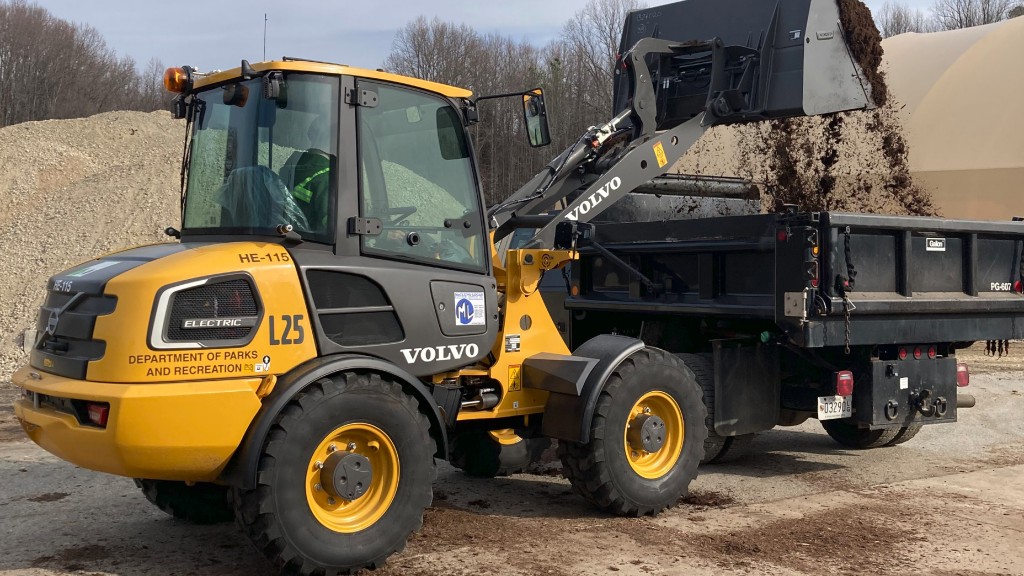 Two Volvo CE compact electric machines power a Maryland county parks department