Scania and Northvolt develop long-lifetime lithium-ion battery for heavy electric trucks
Scania and Northvolt have unveiled a jointly developed battery cell for heavy electric vehicles. Scania says that in validation tests the lithium-ion cell has demonstrated an ideal lifetime resulting in the capacity to power trucks for 1.5 million kilometres – equivalent to the truck's whole lifetime. The batteries are produced with fossil-free electricity in northern Sweden and the cell's carbon footprint is approximately one-third that of a comparative industry reference.
In 2017, Scania and Northvolt partnered to develop and commercialize a battery cell for heavy commercial vehicles. Now the partnership and its close collaboration have come to fruition as the cell is being produced at the Northvolt Ett gigafactory in northern Sweden. In addition, later in 2023, Scania will inaugurate a new battery factory in Södertälje, Sweden, where battery cells will be assembled into battery packs for the start of production of heavy-duty electric trucks.
"At the outset of this partnership, Northvolt and Scania agreed to an ambitious timeline for the development of a high-performance battery cell which would enable their plans for electrifying heavy transport," says Peter Carlsson, CEO and co-founder of Northvolt. "To have proceeded through extensive development and validation phases, and now be delivering cells from Northvolt Ett which exceed our initial expectations in terms of performance is a tremendous accomplishment for everyone involved."
"Today marks a milestone on the path towards a sustainable transport system," says Scania's CEO Christian Levin. "The future of heavy transport is electric, and to enable the shift and to continue delivering on our brand promise towards customers to be premium, Scania needs top-performing battery cells for our electric trucks."
"As the development of the battery cell started, we targeted high performance, low operating costs and long lifetime," continues Levin. "We decided on a requirement for the cell to enable a 1.5 million kilometres long lifetime for a heavy-duty Scania vehicle. The tests show that this requirement can not only be met but also exceeded."
As part of the company's commitment to establishing a supply of sustainable cells, Northvolt Ett is powered by 100 percent fossil-free electricity generated by hydropower and wind power. Due to the fossil-free energy and integration of additional sustainable production features at Northvolt Ett, the estimated carbon footprint of the cell at full serial production is approximately one-third that of a comparative industry reference cell (IVL 2019 lithium-ion NMC 111 cell).
"Northvolt's mission to build the world's greenest batteries matches Scania's purpose to drive the shift towards sustainable transport perfectly. I'm truly looking forward to putting the final puzzle pieces together ahead of the take-off of premium electric vehicles later this year," says Christian Levin.
Specifications of the lithium-ion battery cell
Cell format: Prismatic
Capacity: 157 Ah
Nominal voltage: 3.6 volts
Lifetime: 1.5 million kilometres in heavy-duty commercial transportation
Related Articles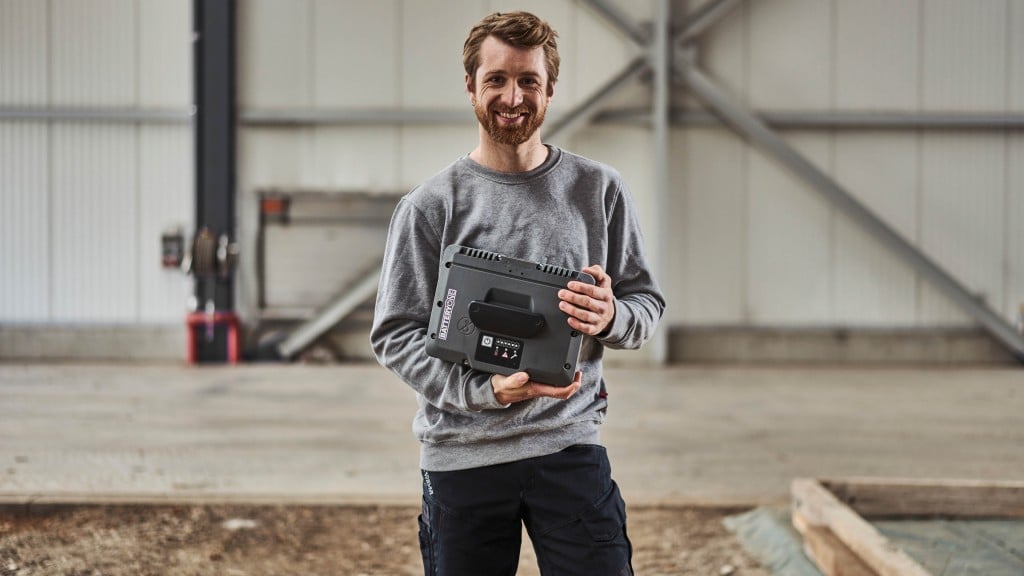 Light equipment manufacturers adopt Battery One interchangeable battery solution