(VIDEO) First tunnel boring machine breaks through at Vancouver's Broadway City Hall Station
Elsie is one of two tunnel boring machines that are constructing twin tunnels for the Broadway Subway. Elsie broke through to the future Broadway-City Hall Station on April 14, 2023, reaching what will turn into the busiest and largest station in Vancouver's Millennium Line SkyTrain extension.
The project Elsie works on will extend the Millennium Line by 5.7 kilometres. The extension connects the VCC-C;ark Station to West Broadway and Arbutus Street, providing a faster SkyTrain service along the Broadway corridor. The corridor has B.C.'s second-largest jobs centres, healthcare services, a research hub, and growing residential areas.
As a result of the project, people will be able to travel faster and decrease the amount of cars on the road. The trip from VCC-Clark to Arbutus Station will take 11 minutes when completed, saving 30 minutes a day and helping to reduce road congestion.
The new station will also become an underground connection for people to transfer between the north-south Canada Line and the east-west Millennium Line. The underground station will utilize increased capacity, including a second elevator and extra escalators.
The Broadway-City Hall Station will be the deepest station in the Broadway Subway Project at more than 20 metres underground. Because of the increased depth, the new tunnels will be able to travel underneath the Canada Line.
Elsie, the tunnel boring machine, is named after Elizabeth (Elsie) MacGill, a B.C. aircraft designer. The machine arrived at Mount Pleasant Station in late January 2023 and began to tunnel towards the eventual Broadway-City Hall Station on March 4.
Scheduled maintenance on Elsie's cutterhead will take place after she excavates more than 1,300 metres of tunnel and after installing more than 900 concrete tunnel liner rings. After her maintenance, she will relocate to the west side of the station to continue her underground tunnel project. The next stop on Elsie's agenda is the future Oak-VGH Station, completing over half the amount of tunnels towards the Arbutus Station terminal.
There's a second tunnel boring machine working on the project as well. The second machine is named after Phyllis Munday, a nurse and mountaineer who founded the Girl Guides in British Columbia. She will relaunch from the Mount Pleasant Station and is expected to breakthrough at the Broadway-City Hall Station in the spring of 2023.
Traffic decks and pedestrian bridges will be installed at the underground station blocks. These decks and bridges will make sure that the station is open and residents can access businesses, health services, and residences throughout the construction. While people travel above, work will be underway underground on the five stations along the Broadway line.
The project will create an estimated 13,000 direct and indirect jobs during construction.
Company info
Related Articles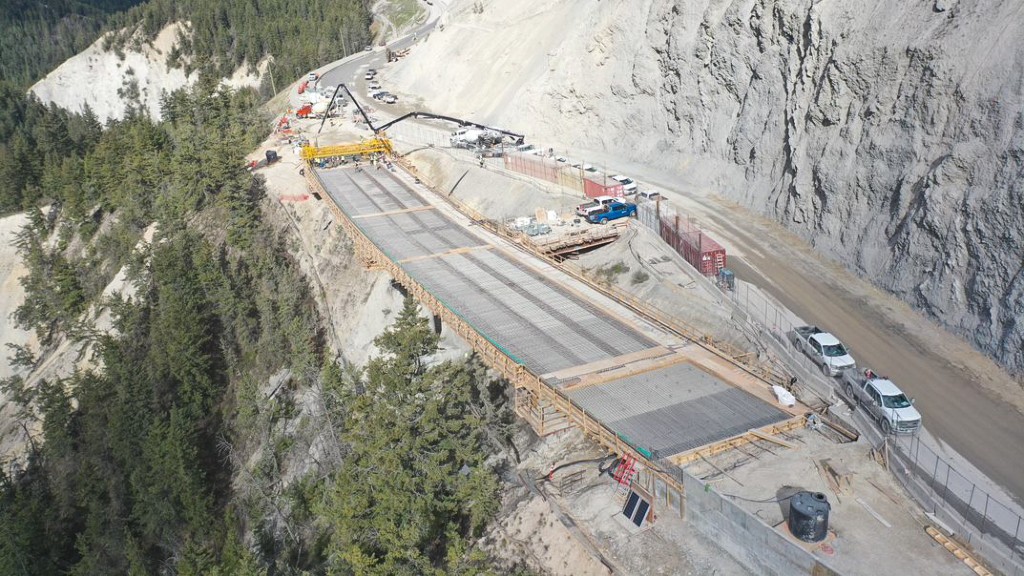 (VIDEO) British Columbia's Kicking Horse Canyon highway project sees major progress