Bobcat appoints 16 dealerships across North America to 2023 Dealer Leadership Group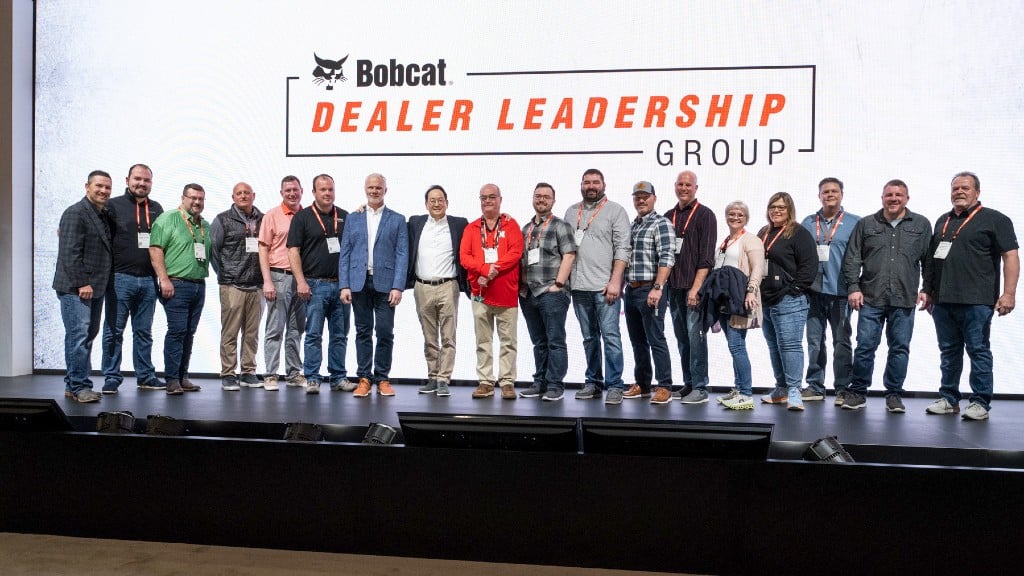 Bobcat Company has appointed its 2023 Dealer Leadership Group. The appointments took place at the dealer reception held in conjunction with CONEXPO-CON/AGG 2023 in Las Vegas. The 16 Bobcat dealerships honoured this year are its highest-performing dealers in North America, says Bobcat.
"As a result of their excellent performance and demonstrated commitment to exceeding customer expectations, these dealers are being honoured for their outstanding work," says Jeremy Holck, vice president of sales for Doosan Bobcat North America. "Year in and year out, dealers throughout our entire network continue to lead our industry and grow the Bobcat brand. I am pleased we can recognize these 16 businesses that have performed at the highest level in all areas.
Bobcat's 2023 Dealer Leadership Group
American Rent All – Maryland
Begone, Inc. – Nebraska
Bobcat of Chico – California
Bobcat of Brandon – Manitoba, Canada
Bobcat of Brantford, Inc. – Ontario, Canada
Bobcat of Fort Wayne – Indiana
Bobcat of Lincoln – Nebraska
Bobcat of Mandan, Inc. – North Dakota
Bobcat of the Mountain Empire – Tennessee
Bobcat of the Rockies – Colorado
Ironhide Equipment, Inc. – North Dakota
Leppo Inc. – Ohio
Rexco Equipment, Inc. – Iowa
Total Equipment & Rental of the Midwest – New Mexico, Oklahoma and Texas
Upstate Equipment – New York
White Star Machinery – Kansas
The Bobcat used a dealer performance review strategy to find the top 16 Bobcat dealers. The performance review strategy also helps dealers compare their performance against their peers across Bobcat's North American network.
As members of the Dealer Leadership Group, representatives from these dealerships will function as the "voice" for the dealer network and meet with Bobcat senior leadership throughout the year to provide insights and feedback. Bobcat will also honour members at a dealer incentive trip to Iceland later this year.
Each year, Bobcat Company continues to grow its network of dealers in North America. As part of the Bobcat dealer partner program, dealerships are provided with development opportunities, ongoing training, and educational and marketing resources.
"As we continue to grow and expand the reach of the Bobcat brand, we rely on our entire dealer network to help us accomplish this," continues Holck. "We view all our dealers as trusted partners and key components to our success. We are proud and appreciative of the work they are doing."