Hydraulic and electronic improvements, undercarriage monitoring enhance CASE dozer line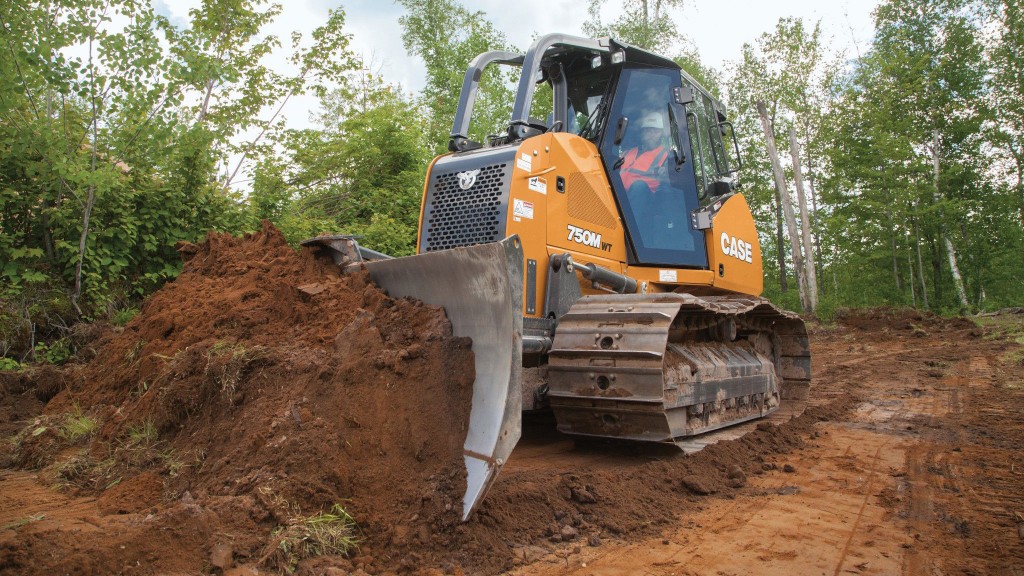 CASE Construction Equipment updated and enhanced its line of dozers at CONEXPO, and also launched a new undercarriage monitoring program that can apply to both its own dozers and other makes.
CASE 650M, 750M, and 850M dozers have all been enhanced with newly rerouted hydraulics to improve reliability and minimize leaks, and an updated electrical system and routing with a newly braided harness that increases overall reliability. Additional updates throughout all three models include new robust latches, LED lights for greater visibility, and a rearview camera with in-cab display that improves total operator awareness and visibility.
Large-scale enhancements have been made to the 750M and 850M dozers, including new electro-hydraulic control performance that allows the operator to set steering and shuttle settings to smooth, moderate, or aggressive to better dial that machine into the preferences of the operator while simultaneously reducing operator fatigue. CASE Universal Machine Control is now also available with these machines, which allows them to be outfitted with machine control solutions from any of the three major suppliers of precision construction technology. Each dozer is also available with factory fit solutions from Leica Geosystems that simplify the ordering and setup process.
CASE TrackCare is an undercarriage monitoring program performed by CASE dealers for all makes, models, and types of steel-tracked equipment that uses both ultrasonic and traditional undercarriage measuring tools to centralize, analyze, and report out on undercarriage health and performance.
CASE TrackCare matches a cloud-based system with a mobile app to collect undercarriage measurements and observations in the field and formulate this data into actionable information. This enables business owners and fleet managers to plan maintenance activities, monitor performance, and make decisions to help manage the performance and costs of an undercarriage, which is often more than 50 percent of the lifetime maintenance costs of the machine.
CASE TrackCare is performed by CASE dealers and gives easy access to data and reporting that allows fleet managers to identify maintenance needs ahead of time, identify improper operation or unusual wear patterns, and ultimately keep the lifetime owning and operating costs of that asset down.
Related Articles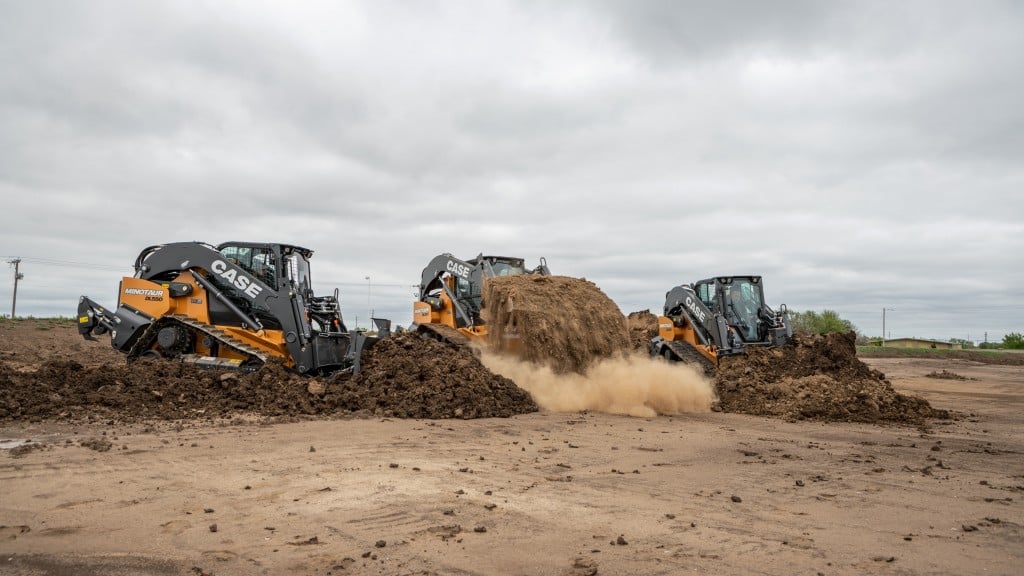 (VIDEO) Project Minotaur awakens: CASE launches industry-first compact dozer loader