Danfoss' new hydraulic system improves excavator energy efficiency by 15 percent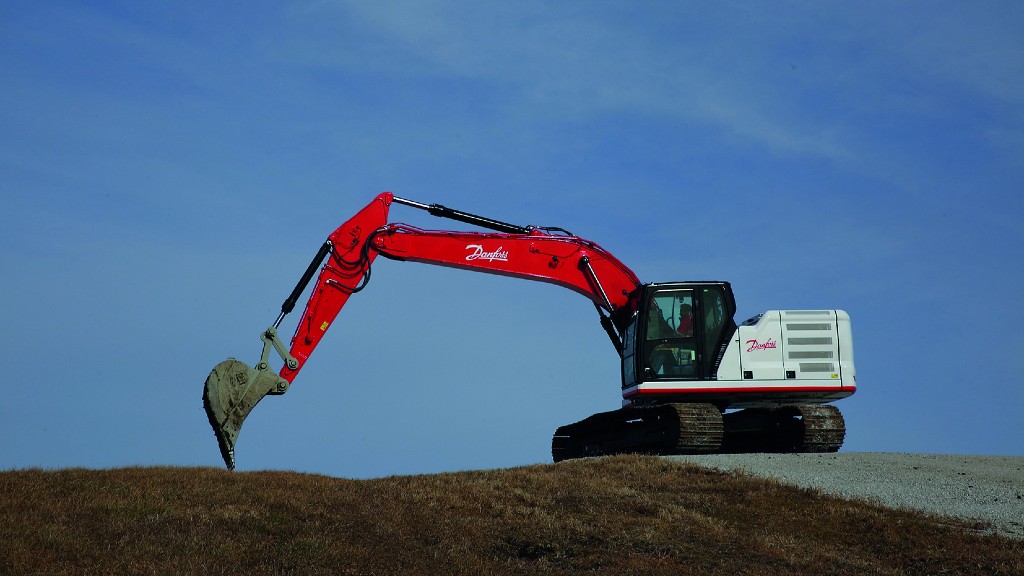 Danfoss Power Solutions has launched its Dextreme systems pathway for excavators. Dextreme systems improve excavator energy efficiency by 15 percent to 50 percent, regardless of the power source.
The Dextreme pathway consists of three incremental system solutions: Swap, Flex, and Max. The simplest configuration of the system, Dextreme Swap, is now available. Dextreme Swap replaces the excavator's main hydraulic pump with a digital displacement pump, custom software, and a digital controller, delivering a 15 percent reduction in fuel use and carbon dioxide emissions compared to an excavator fitted with a conventional swash plate pump.
Just recently, a trio of Volvo EC200 excavators trialled the Dextreme Swap system at a quarry and a material washing facility in England.
The Dextreme Flex and Dextreme Max systems are not yet commercially available. Both systems build upon the Dextreme Swap system to provide additional reductions in carbon dioxide emissions and improve an excavator's power efficiency. Dextreme Flex allocates the pump flow to services based on demand. This reduces throttling losses in the main control valve. Dextreme Max adds energy recovery from the motion of the excavator as well as direct load control from the pump itself, cutting throttling losses. Dextreme Flex and Dextreme Max are predicted to deliver energy savings of 30 percent and 50 percent, respectively.
Danfoss' digital displacement pump is at the core of each Dextreme system. The pump is a digitally controlled hydraulic pump for off-highway machinery. The pump's dedicated digital controller activates each piston individually, providing a fast and accurate response to system demand. The pump provides full and partial load efficiency by using only the pistons needed to meet the load.
"Tackling excavator efficiency challenges is critical to meeting global CO2 reduction targets. That's because excavators account for 50 percent of all CO2 emissions generated by construction machinery," says Leif Bruhn, head of digital displacement at Danfoss Power Solutions.
The Dextreme Swap system makes engine down-speeding possible without the risk of stalling the engine. This down-speeding is possible because of the fast control response of digital displacement technology. This technology also decreases the noise emitted by the machine. The system can increase an excavator's productivity by 25 percent by using the full rotations-per-minute capability of the engine. Additionally, digital control simplifies performance monitoring and diagnostics.
Dextreme systems also work with any power source. The system works to reduce the losses in the complete hydraulic system and improve the total cost of ownership for users. For battery-electric excavators, Dextreme systems enable OEMs to reduce the main battery's capacity, enabling more cost-effective electrification. Alternatively, the system can increase the run time of electrified machines without requiring a larger battery.
"The incremental aspect of Dextreme systems minimizes risk for excavator manufacturers," Bruhn adds. "OEMs can realize double-digit energy savings today while creating a pathway of future improvements, no matter the energy source, that lead to significant decarbonization."