How machine control and automatic tools improve excavator accuracy and grow the bottom line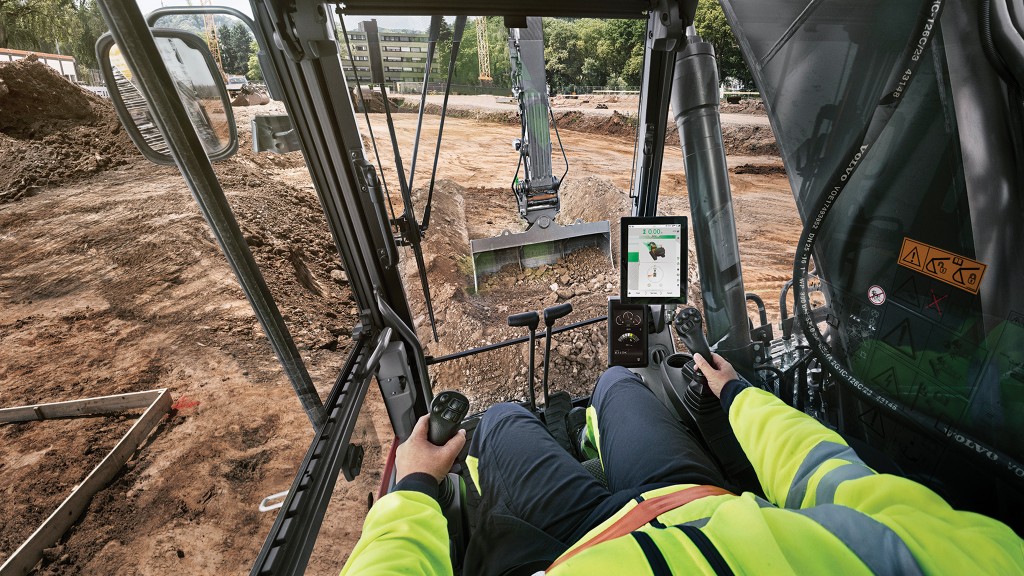 Machine control changes the way that contractors work. A growing number of users are taking advantage of technology assists to get to grade faster and more precisely than ever before – from simple red or green indicators all the way up to three-dimensional site plans completed by semi-automatic tools.
Excavator operators find their jobs easier thanks to this technology. For Volvo Construction Equipment, the target is to make an expanding range of machine control options accessible and easy to use for everyone.
Volvo takes broad approach to machine control with Dig Assist
Dig Assist, Volvo CE's excavator machine control, provides users with multiple tools that improve excavation accuracy and reduce work time. With Dig Assist, operators can level sites and profile slopes easier and with tight tolerances, or optimize truck loading, using sensors and GPS technology through an in-cab tablet system. And, through the recent addition of Active Control, Dig Assist can take control of certain excavator movements for even better results.
Construction veterans are familiar with the traditional approach to get to grade: a tripod and grade stake used to identify spots that are low or high, and a can of spray paint to mark those spots for the operator. The machine comes through and makes another pass, then the process is repeated until the grade is reached.
That generally calls for another worker on the ground, or in some cases for the operator to climb in and out of the machine multiple times. It works, but it is also time-consuming. These users can benefit immediately from a basic grade control system, said Matthew McLean, Volvo CE product manager for Dig Assist. In Volvo's case, that means Dig Assist Start, a 2D package added to many excavators at the factory that allows for easy programming of slopes through the Co-Pilot tablet.
More advanced contractors may step up to In-Field Design. With it, they can draw shapes onto the screen and lay out blueprints easily – often with the touch of a bucket.
"One of the more recent updates was the ability to draw that plan by touching things with the bucket, so if somebody had already staked out the job site, you just reach out and touch the stakes and it will draw the shape on the screen," McLean described.
Larger enterprises handling entire subdivisions or big road and highway projects may need 3D systems. Dig Assist incorporates major 3D offerings into the system by using on-board satellite connections and sensors to feed into the third-party software.
Skills shortage brings new demand for machine control
Machine control can help bridge skills gaps in today's tight work force. Dig Assist tools can give anyone a skills boost when they sit in an excavator, McLean said. A basic system that uses red, yellow, and green lights to indicate how close the machine is to grade is easy to learn and put into use.
With an hour or so of training, someone with minimal experience on an excavator can be hitting grade.
Saving time saves money, and not much bites into the bottom line more than rework – a call to redo part of a job because it's not properly on grade. Rework adds time to the process and, if the contractor needs to buy fill to correct an error, additional costs. Machine control systems cut those costs by removing most rework issues.
Automation adds greater precision for grading
Basic grade control systems like Dig Assist are a good start, but the addition of automation takes machine control a step further and improves results even more. That's where Active Control comes in.
The newest addition to Volvo's Dig Assist features semi-automatic control of the excavator, guided by a site plan programmed into the system. When engaged, the system moves the boom and, if desired, the bucket to match the site plan - no matter how complex.
Active Control is available on Volvo excavators with electric over hydraulic controls. Valves and sensors are all built into the machine itself and a connection is made to the Co-Pilot interface. When Active Control is engaged, the operator manages the broader machine movements and hands over finer work to the computer.
"If you're digging a trench, you program that in Dig Assist through the Active Control screen and select how you want it done - you say whether or not you want it to control the bucket . . . and what angle you want it to hold," McLean said.
Active Control can work with some tiltrotators and similar tools, which makes it even easier to complete complex sites with challenging slopes.
Dig Assist also improves safety on the job site. One feature called Boundary Alerts allows operators to set height and depth limits to machine operation when working in tight quarters. When those boundaries are neared, the operator is alerted with sound and light alarms. Active Control automatically slows and halts the machine if it nears the boundary, ensuring it is not breached.
Swing controls included in Active Control add the same safeguards when moving from side to side. They also add ease of operation. McLean said swing controls can be set so that when the machine is stationary - loading trucks, for example - it can make precise and efficient movements from the pile to the truck and back.
Need for speed is filled by machine control
The range of tools that come with any machine control package like Dig Assist, and the added capability of advanced systems such as Active Control, delivers real benefit to owners, McLean said. Those benefits tend to be focused on one factor: speed.
"You're doing the job faster because you're doing it right the first time. You're not spending a great deal of time going back out and checking your work," McLean described. "You can get two or three jobs done in a single week, instead of just one – that is going to add up quickly on the bottom line."
Machine control solutions like Dig Assist can also tie into the growing connected ecosystem on job sites. Tools like on-board weighing, the ability to track machine use and location, and other factors of connectivity add to overall efficiency.
"Because it's connected, all the machines on the same platform can see each other. The people who are running the show can see the bigger picture of how their targets are being hit," McLean said. "We see that as the evolution of the next level of productivity – connecting the machines so the managers have that big picture and see where they need to allocate the resources to get the job done."
Related Articles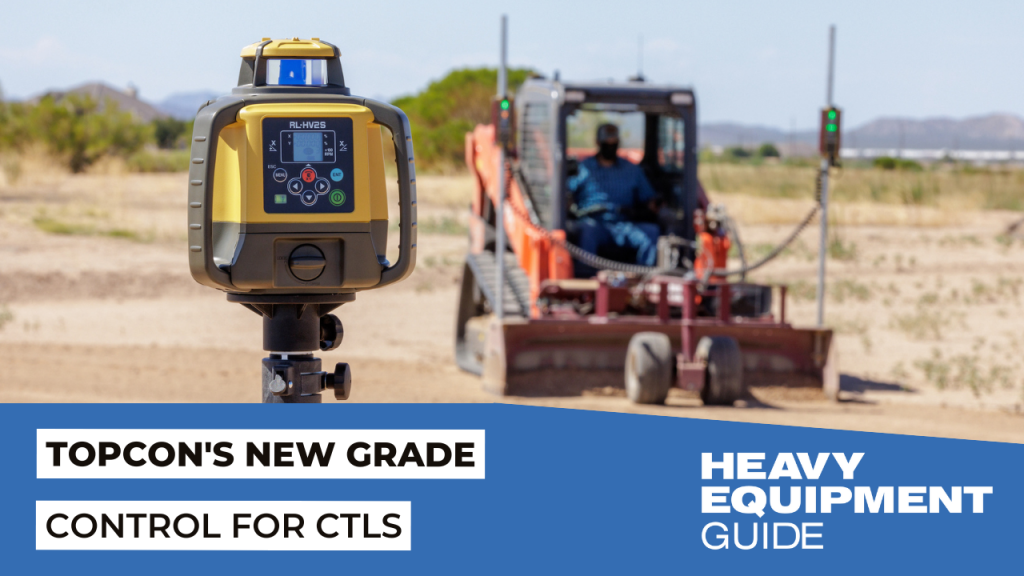 (VIDEO) Topcon highlights 2D-MC machine control for compact equipment at World of Concrete