Holcim's low-carbon concrete wins CONEXPO-CON/AGG's Contractors' Choice Award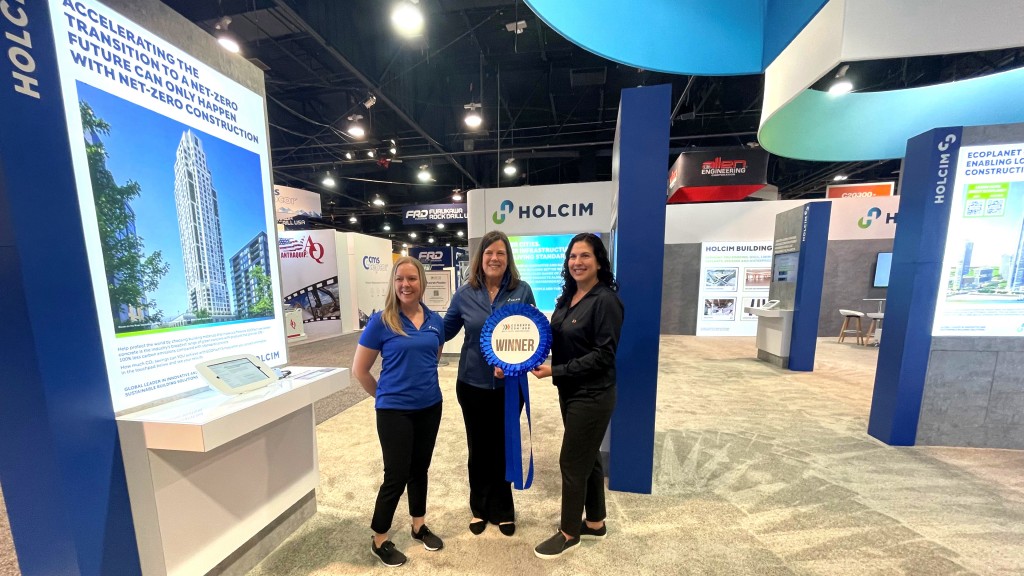 Holcim's ECOPact low-carbon concrete has been selected as the CONEXPO-CON/AGG Next Level Awards Contractors' Choice in the inaugural awards program at CONEXPO-CON/AGG and IFPE 2023.
The Next Level Awards celebrate exhibiting companies that are pushing the boundaries and developing "next-level" products, technologies, and services.
"We are proud to announce Holcim as the winner of the inaugural Next Level Awards – Contractors' Choice," says Dana Wuesthoff, show director of CONEXPO-CON/AGG. "Their commitment to excellence and innovation in the construction industry is truly impressive, and it is evident that they are highly regarded by the industry."
ECOPact provides the construction industry with a concrete solution to the carbon challenge, offering up to 90 percent lower CO2 emissions compared with standard concrete mix designs. Projects using ECOPact low-carbon concrete reduce vast amounts of CO2 emissions.
Attendees at CONEXPO-CON/AGG and IFPE voted for their favourite of 10 finalists on site to determine the Contractors' Choice Award.
The finalists were selected by a panel of Associated General Contractors of America (AGC) members. They were judged based on the following criteria:
Addresses a common industry need in a unique and innovative way.
Benefits the industry across multiple applications for industry-wide adoption.
Positively impacts the safety, sustainability, and workforce of the industry.
"We are honoured to have ECOPact low-carbon concrete recognized as the Contractors' Choice for the inaugural Next Level Awards Program," says Toufic Tabbara, region head of North America at Holcim. "We are committed to changing the way we build a more sustainable future and helping our customers reduce the carbon footprint of their projects."
Related Articles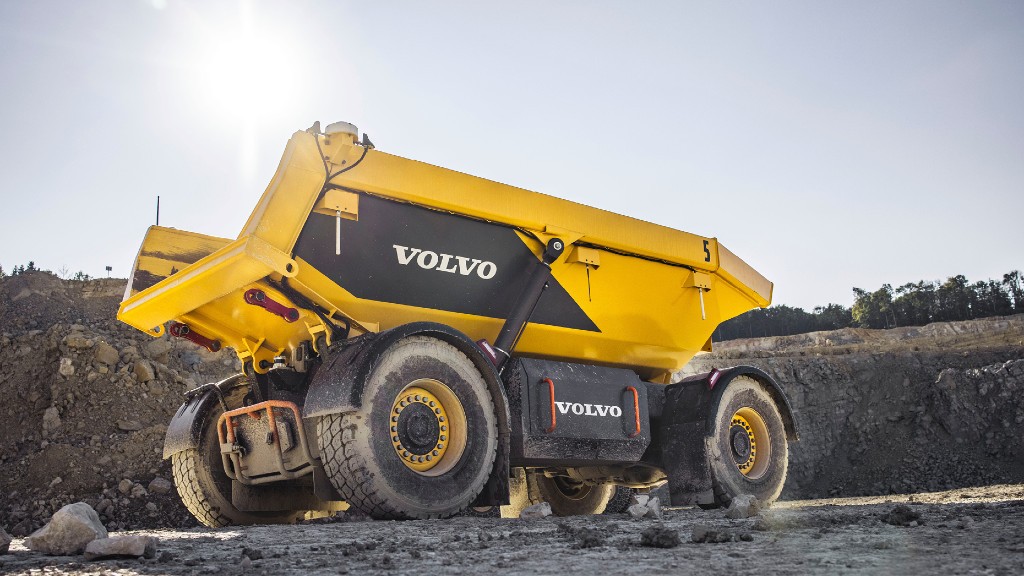 Volvo and Holcim collaborate to further develop autonomous electric haulers