Trimble study finds automated compaction delivers cost, labour, and sustainability benefits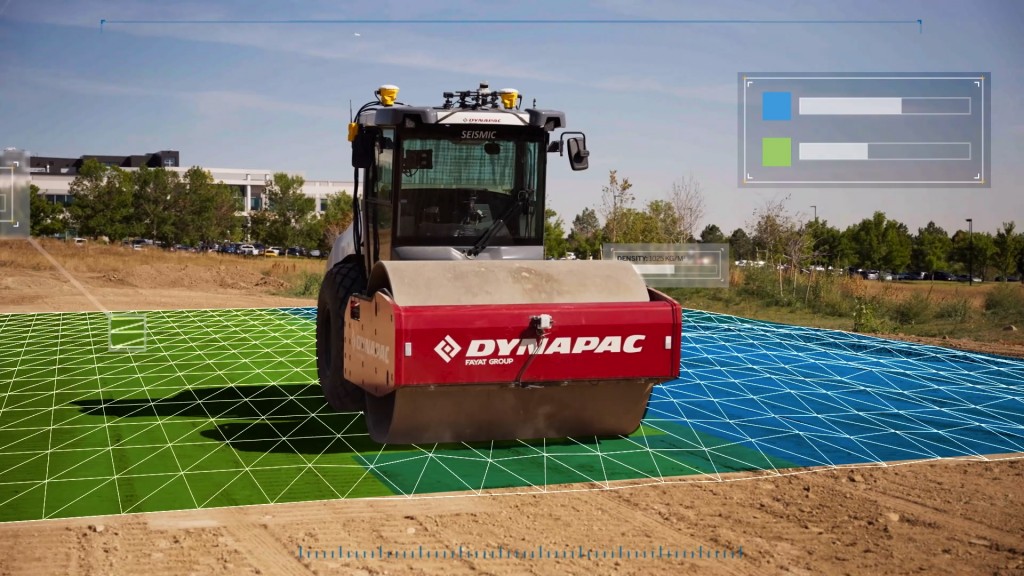 Trimble has found in a field test that horizontal steering control on a soil compactor can deliver demonstrable savings in cost, labour, and environmental impact. The goal of the Trimble study was to quantify the impact of horizontal steering control on compaction overlap and its relationship to overall carbon dioxide (CO2) emissions.
The field study compared fuel burned, pass count, and total time required to complete a compaction operation performed manually and using the Horizontal Steering Control functionality for Trimble Earthworks Grade Control Platform for Soil Compactors. Trimble Earthworks Horizontal Steering Control automatically steers a soil compactor using a 3D model or compaction pass line, which helps to improve compaction productivity and quality by precisely controlling overlap between passes.
"We know that horizontal steering control makes operators of all skill levels more productive, efficient, and accurate, but we wanted to put our own technology to the test in the field to determine exactly what improvements were possible, especially when it comes to carbon emissions and the environmental impact of a job," says Michael Granruth, director of business development at Trimble Civil Infrastructure Solutions. "We must work together as an industry to address environmental sustainability, and we are pleased that the data from this study shows we're making small steps in the right direction through the use of technology."
Results were released in the study "Quantifying Productivity and Sustainability" at CONEXPO-CON/AGG 2023.
To ensure consistent data for analysis, the study team established control variables that included the area to be compacted, machine type, and soil composition. Comparing the results to manual operation, the use of assisted steering functionality that was tested provided:
Reduced time to complete the task by an average of 29.36 percent
Reduced fuel consumption by 26.46 percent
Potential carbon savings of 15,262 pounds, or an average of 26.46 percent
Potential labour savings of up to 40 percent
While phase one of Trimble's testing was focused on quantifying the productivity and sustainability of horizontal steering control for soil compaction, future field studies are planned to validate similar findings across various machine types, including excavators, dozers, and motor graders.
Related Articles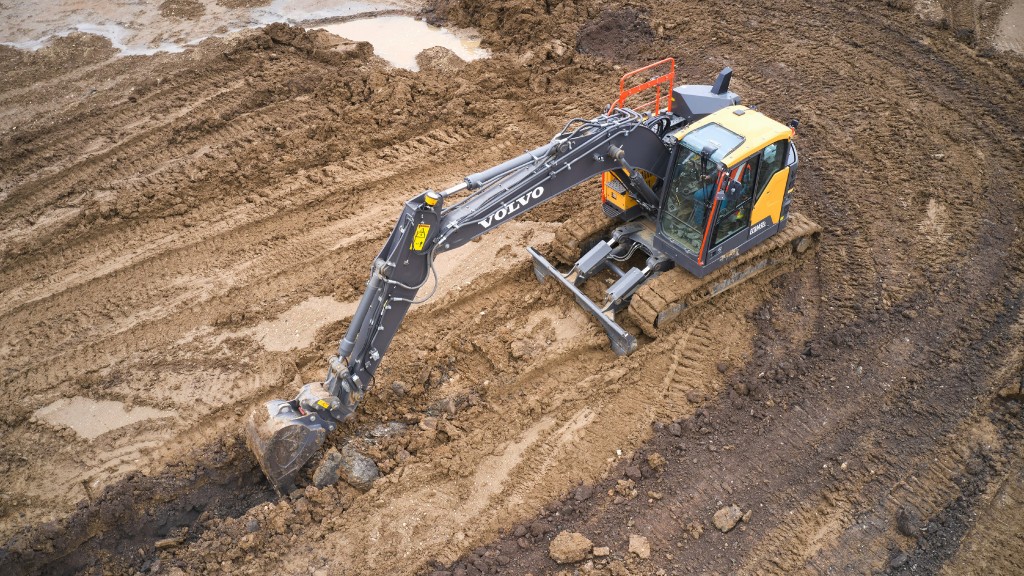 Move Trimble's new machine guidance module between job sites and machines with ease