DEVELON previews its first-ever compact track loader at CONEXPO-CON/AGG 2023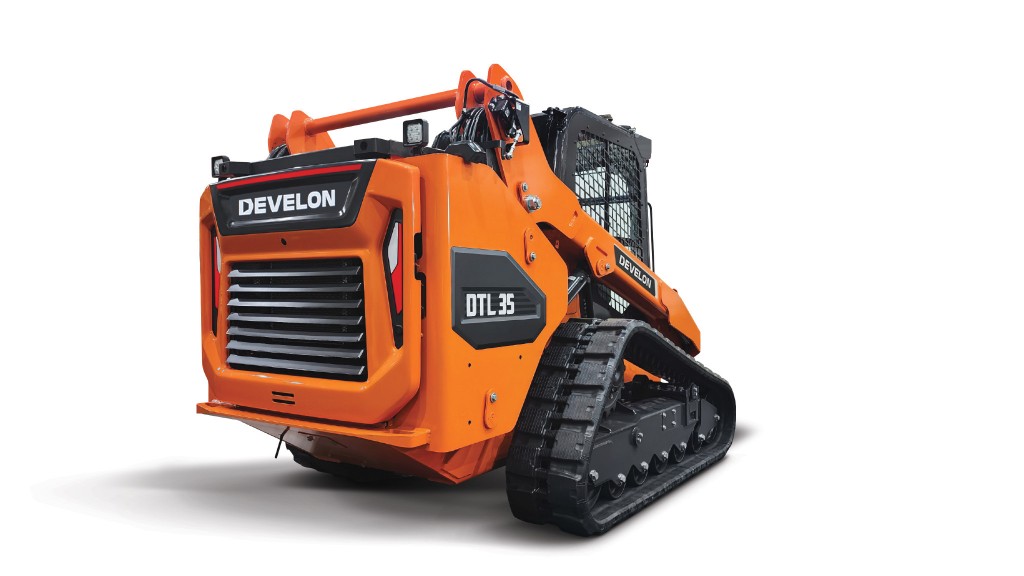 DEVELON, formerly known as Doosan construction equipment, is previewing its new DTL35 compact track loader, the company's first ever CTL and the latest addition to its lineup of compact construction equipment, at CONEXPO-CON/AGG 2023.
The 116-hp compact track loader is the company's first entry in this product category for the North American construction market. Thomas Lee, director of product management at DEVELON, says the addition of compact track loaders is another sign of the company's commitment to its dealers and customers in North America to continue expanding its equipment offering.
"Our line-up of construction equipment has grown considerably in the past five years," Lee says. "Last year, we introduced our own line of mini excavators and our company's first dozer. These popular earthmoving machines help our dealers provide a more robust line of DEVELON heavy and compact construction equipment to our customers. And now we're growing our compact construction equipment with the addition of compact track loaders for the North American market."
The DEVELON DTL35 is a large-frame model compact track loader, from a horsepower perspective, making it a high-performance grading and excavating machine. The compact track loader will come standard with a torsion suspension system, providing a smooth ride for operators and durability for use on construction job sites. Additional stability with lifting and carrying loads is another benefit of the torsion suspension system for the DTL35 compact track loader.
Operators will be able to use a variety of attachments on the compact track loader. Optional high-flow auxiliary hydraulics — up to 40 gpm — will be available for the DTL35 for enhanced performance with attachments like asphalt planers, forestry cutters, and breakers that require additional hydraulic flow.
The machine's cab is designed to provide operators with excellent visibility of the job site. A standard rear-view camera gives operators better visibility to the attachment and their surroundings. An optional 360-degree all-around view monitoring (AVM) camera system will be available when the machine goes into production.
Look for additional information about the new DEVELON DTL35 compact track loader coming later this year as the company plans to go into production.
DTL35 compact track loader specs
Horsepower: 116 hp (86.5 kW)
Operating weight: 12,604 lb. (5,717 kg)
Rated operating capacity: 3,657 lb. (1,662 kg)
Ground pressure: 5.7 psi (39.3 kPa)
Auxiliary hydraulic flow, standard: 23 gpm (87.1 L/min.)
Auxiliary hydraulic flow, high-flow: 40 gpm (151.4 l/min.)
Travel speed: 5.3/8.7 mph (8.5/14 km/hr)