Hydraulic, engine, and undercarriage updates power up two Deere P-Tier excavators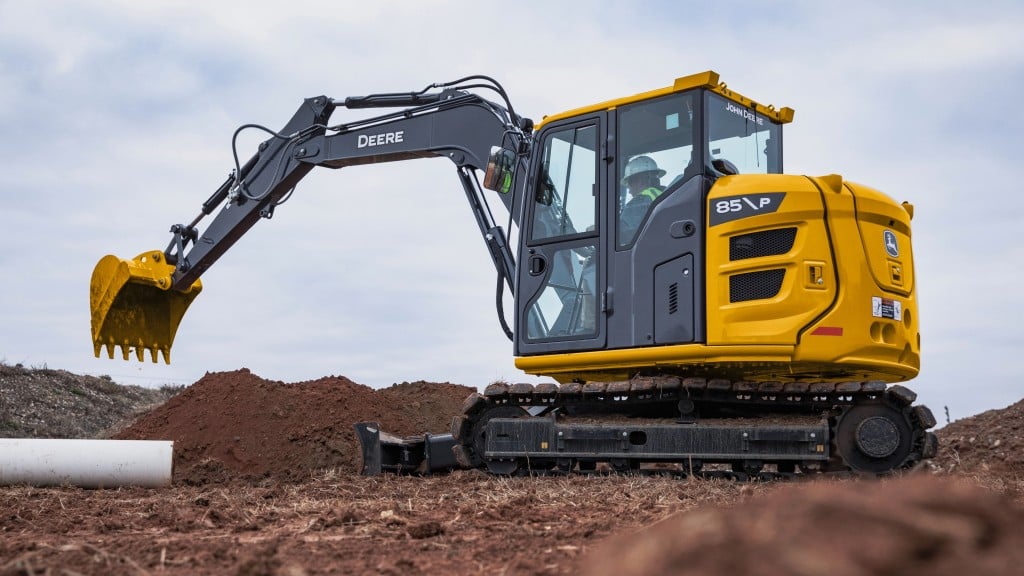 John Deere has highlighted a large variety of new and updated excavators at CONEXPO-CON/AGG 2023. Part of the showcase includes the new 85 P-Tier and 510 P-Tier current-generation excavators. In addition to the new model updates, John Deere will also be unveiling the first look at its all-new future-generation excavators.
"We are beyond excited about the future of our excavator line-up, including the new models available to our customers today and the machines being strategically designed and built for tomorrow," says Aaron Klauer, global product manager of mid-and-large size excavators at John Deere.
Compared to the 85 G-Tier model, the new 85 P-Tier boasts an 18 percent engine horsepower increase and the addition of a turbo for high-altitude performance. Hydraulic performance improvements include increased pump torque and improved dig forces. The larger, redesigned cab is equipped with an eight-inch monitor with Bluetooth and a 270-degree camera system integrated into the main monitor. Improved service access and optional features, such as an angle blade with float and continuous flow auxiliary hydraulics, round out the updates that improve the performance and versatility of the 85 P-Tier excavator.
Coming in at 51 metric tons, the 510 P-Tier is a replacement of the current 470 P-Tier model. Including a variable undercarriage and the ability to handle buckets five yards and above, this new model will continue to deliver exceptional performance and capability in its class, while specifically targeting enhancements in operating costs and reliability. By using a more efficient powertrain, including the integration of e-fans, this new model provides up to 25 percent lower maintenance costs, 15 percent lower repair costs, and 20 percent lower fuel consumption. This machine is designed to deliver ideal performance in mass excavation or deep underground applications while providing significant improvement in the cost of ownership.
John Deere's next generation of excavators
Looking ahead, John Deere will introduce next-generation excavators. John Deere's new excavator models will feature advanced solutions developed for other John Deere product lines and production systems.
"Helping to provide a competitive edge for our customers, our future John Deere excavators will be designed to make your job easier and safer, with the contractor's bottom line in mind," says Klauer. "We understand the importance of attracting and retaining talented operators. That's why we are prioritizing an elevated operator experience through a new cab, controls, displays, and technology."
On display at CONEXPO-CON/AGG 2023 are the 145 P-Tier, 210 P-Tier, and 360 P-Tier models. These models are designed to offer ideal performance, reliability, and durability features, including a full-size cab on the reduced tail swing 145 P-Tier machine. John Deere's future generation of excavators will provide enhancements in connectivity, safety, automation, and grade management.
Related Articles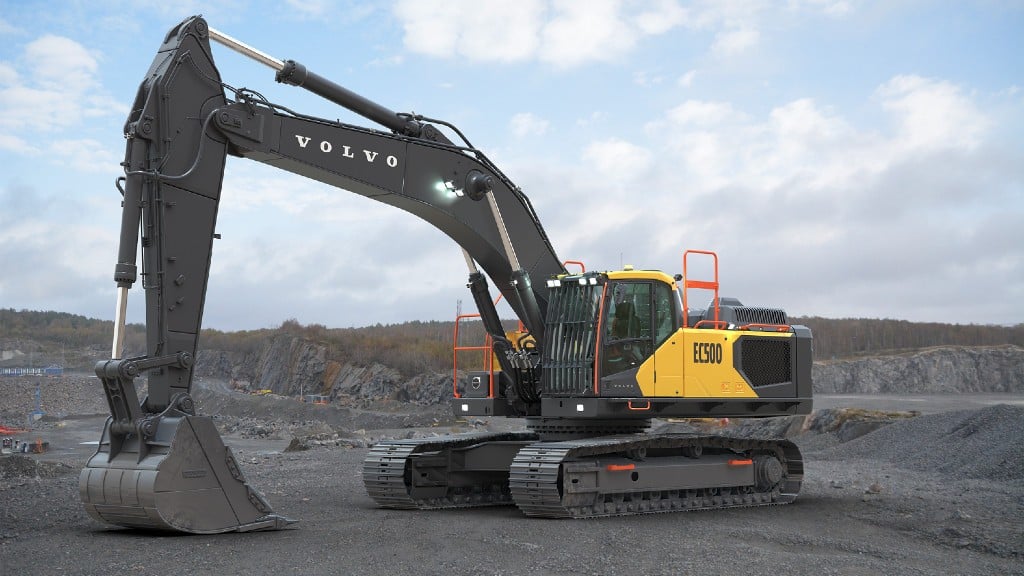 Prototype next-generation excavator from Volvo CE features updated cab, cooling, and technology