Two new electric machines anchor CASE mini excavator updates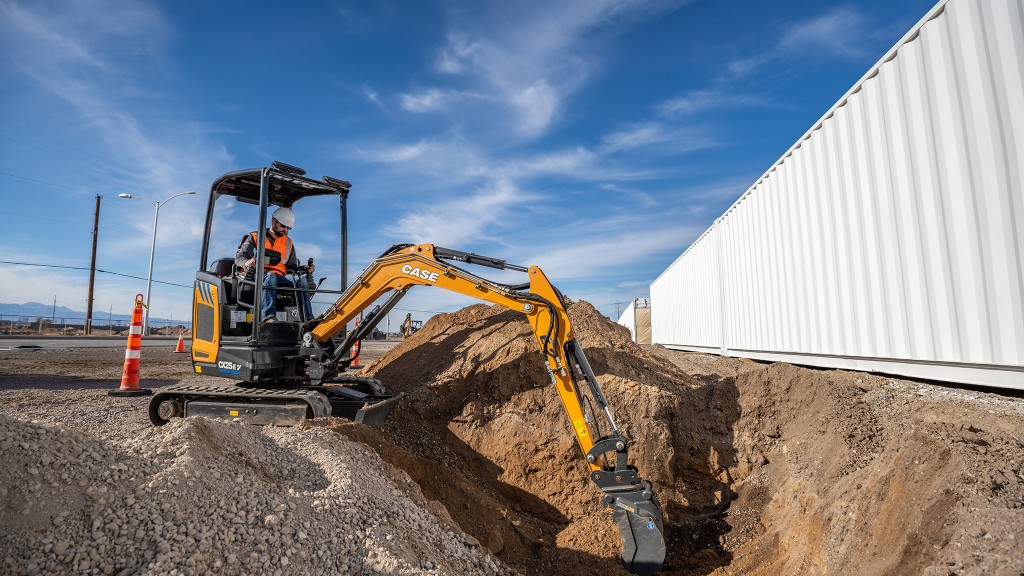 Mini excavators are growing in popularity across multiple industry sectors, and CASE Construction Equipment is responding with new models of both diesel and electric machines in a range of sizes.
Two new electrified mini excavators are anchoring the launch for CASE, the CX15EV and CX25EV. The CX15EV, already arriving in the market, is a 3,186-pound machine powered by a 21 horsepower, 16 kW electric motor. Scheduled to reach dealers later in 2023, the CX25EV weighs in at 4,828 pounds, and has a 27 hp, 20 kW electric motor.
Both machines run off a lithium-ion battery that can be charged by the onboard 110V/220V charger, or via an external rapid charger that can charge the machine typically within 90 minutes. Depending on the kind of work, both excavators have enough power for a full eight-hour day, all while delivering key benefits such as zero emissions, reduced noise, and lowered lifetime maintenance.
CASE mini excavators and electrified machines deliver the same premium operator-first experience as larger equipment. They include a standard colour LCD monitor that delivers easy access to battery information, machine settings, and work modes. An electronic pattern changer (for switching between ISO and SAE patterns) and customizable hydraulic proportional controls and auxiliary hydraulics let the operator dial the machine in to their preferences.
Each machine features three work modes that match electric motor speed to the current task - Power, Standard, and Economy - as well as the ability to adjust control sensitivity to let the operator control the feel and performance of the machine. This can be done through one of three pre-sets (Precision, Normal, or Productivity), or an "Individual" setting that allows the operator to select specific responsiveness for six different bucket and boom actions, as well as swing, travel, and blade functions. A load-sensing hydraulic system further delivers smooth and powerful performance that allows the operator to dial the machine into each task.
Both machines feature standard 1-way/2-way hydraulics with an electronic detent hold to reduce operator fatigue, and an optional 2nd auxiliary circuit (2-way only) can be added for more hydraulic options. The new LCD monitor allows flow settings to be set and stored for up to five attachments for convenience and confidence when switching between attachments. An optional quick coupler further makes switching attachments quick and easy.
CASE is also focusing on connectivity with these new electrified mini excavators, making SiteWatch telematics standard on each machine for optimal visibility into machine performance, and greater collaborative fleet management with the local CASE dealer. And each model can be outfitted with precision construction technologies to further improve productivity and digging quality.
CX42D anchors updated D Series machines
Along with the pair of electric machines, CASE is introducing the CX42D, a true zero tail swing mini excavator that will anchor the CASE D Series while complementing the existing C Series line and give CASE a broader reach into popular core weight classes.
CASE is giving operators an automotive feel in the cab of the CX42D, which features comfort and visibility as well as excellent control adjustability. A large seven-inch LCD monitor with a navigation wheel mounted near the joystick ensures operators have access to critical machine information and controls without reaching for the screen. On the screen, operators can select working modes such as Power, Standard, and Economy, as well as customize hydraulic proportional controls and auxiliary hydraulics.
The CX42D comes standard with a two-way blade with float, which improves backfilling and grading operations. An optional six-way blade is available. If needed, additional counterweights can be added for further balance and confidence. Standard multifunction (1-way/2-way) hydraulics and standard second auxiliary (2-way) circuits make the D Series machines excellent for attachment use, and an optional third auxiliary circuit delivers even more versatility. Each machine comes with a thumb bracket, and can be ordered with an optional thumb.
Additional options include couplers, a mulcher package, and more. Like the electric models, the CX42D comes with CASE SiteWatch telematics and is compatible with precision construction technologies.
Related Articles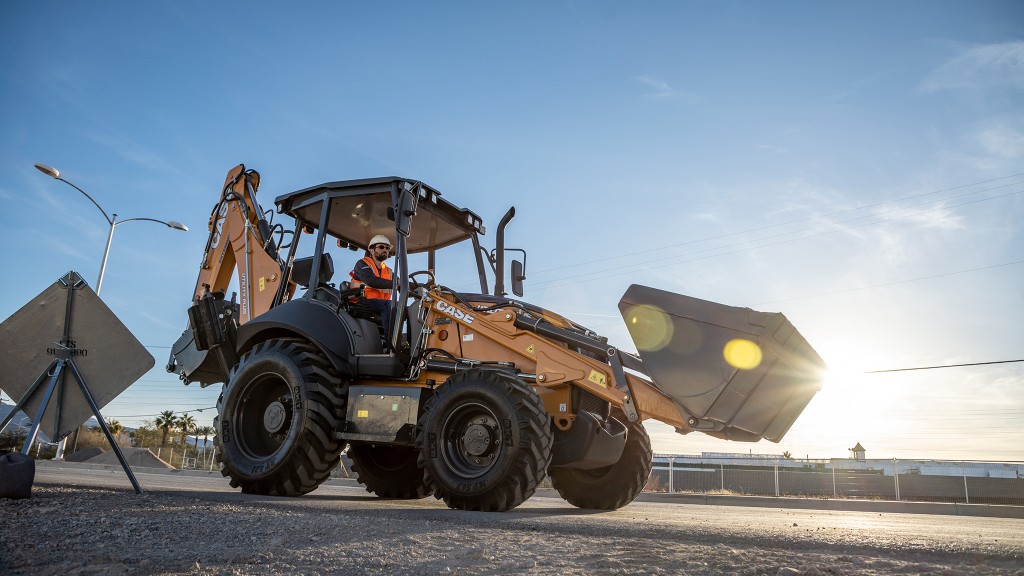 CASE features Utility Plus and Construction King models in updated backhoe line