Epiroc brings new surface drilling and grouting equipment to CONEXPO 2023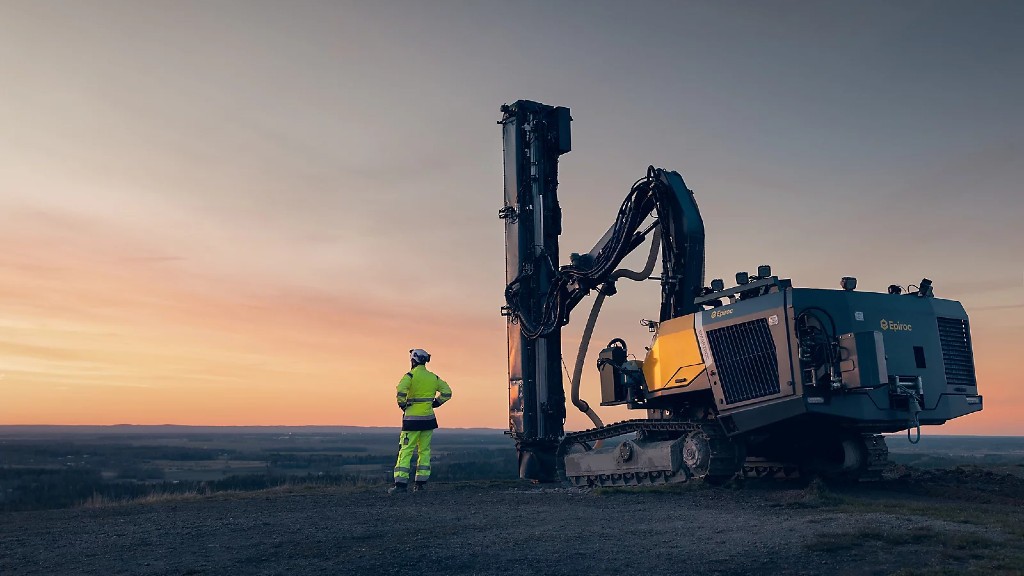 Epiroc will be at CONEXPO-CON/AGG 2023. A common theme for the exhibitors at this year's event is to showcase technology innovations that contribute to making construction work easier, faster, and more efficient. Epiroc aims to do just that.
The range of machines Epiroc will showcase include two new surface drill rigs that demonstrate new advances in the SmartROC series, two smart grouting systems, a new DTH (down-the-hole) hammer, a new V-shaped drum cutter, new digital tools, and aftermarket solutions.
All of these products have been designed to help accelerate the transformation of the construction industry to become more sustainable, efficient, and environmentally friendly.
Surface drilling equipment and drilling tools
SmartROC T25 R: The SmartROC T25 R is a radio-remote rig built on a new platform and offers several valuable features, all of which will be showcased as part of the rig's pre-launch. These include a large coverage area, the ability to move over rough terrains, and application versatility backed up by a rig control system (RCS) and digital functions that improve efficiency and help to reduce the rigs' climate impact through fuel savings.
SmartROC T40: The upgraded version of the advanced SmartROC T40 tophammer rig for quarrying and construction consumes less diesel than any other Epiroc diesel-hydraulic rig in its class. The rig's fuel efficiency reduces environmental impact and costs. It also comes with smart features and options that boost productivity, including enhanced automation which helps to increase both drilling consistency and output.
New DTH 5 hammer: The DTH 5 hammer offers 12 configurations and a 5 percent higher penetration rate compared to its predecessor and lasts approximately 10 percent longer. For the operator, this translates into more productive and profitable workdays with fewer time-consuming and heavy changes of tools.
Grouting equipment
Unigrout Flex M: A compact grouting system in injection grouting built for civil construction. The system comprises a manually operated grouting platform which includes a mixer, agitator, and injection pump. The compact design makes it easy to relocate the unit at the worksite while its straightforward manual system ensures the correct pressure and flow rate during grouting.
Unigrout M2 S: The unit has improved automation features available in the Smart series users can get full connectivity and control over their civil construction operations. This uses Epiroc's rig control system (RCS 5), which not only operates the unit but also uses recorded data for ideal performance. The connectivity between Unigrout M2 S and the drilling unit, underground or on the surface, creates a base for the digitalization of the complete process from hole to grout.
All Measure While Grouting (MWG) data is saved in the RCS along with the Measure While Drilling (MWD) data from the face drill rig. Epiroc's Underground Manager software combines this data to display clear and informative reporting. This provides operators with a good overview and total control of the grouting process and creates a safer working environment.
Hydraulic attachment tools
VC 2000: The latest V-shaped drum cutter from Epiroc for trenching and quarrying that enables energy savings of up to 40 percent will also be on display. Thanks to its V-shaped design that enables a cut with a flat base, no material is left untouched between the drums.
Whereas a regular drum cutter must move side to side to create an even trench, an approach that causes extra wear on the carrier arm, the VC 2000 can reach the same result by just going straight. It works like a bucket, which makes it easier to use, friendlier for the carrier, and consumes less time and energy.
The VC 2000 comes with another industry first: HexPicks. The hexagonal shape may sound like a simple modification but it helps make daily maintenance easier, faster, and less costly. The secret is that unsticking or replacement of the HexPicks can be done quickly and easily with a hexagon wrench.
Epiroc reports that HexPicks are also more durable and will last up to 20 percent longer than other products. In addition, HexPicks come with the Epiroc QuickSnap retaining system, offering savings in time of more than 50 percent compared with normal circlips or knock-on retainers.
Epiroc's digital automation and control technologies
My Epiroc: My Epiroc is a digital platform that helps operators, fleet managers, buyers, and technicians to work smoother and more efficiently. This tool enables managers to keep track of a fleet and its service needs with simple ways to track orders and follow up on any faults as they arise. This increases confidence in making the right decisions based on information reported by machines and colleagues. The information can be accessed on mobile devices through a companion app with offline support or using a web browser.
Visitors to CONEXPO-CON/AGG will also get a sneak peek at the fleet monitoring solution with easy access in My Epiroc.
Mobilaris Tunneling Intelligence: A system that integrates planning data, work progress data, and asset- and person-tracking into one decision support system for tunnel sites. With the latest upgrade, it is now easier than ever to achieve higher positioning accuracy without having to expand network infrastructure.
As every tunnelling project is unique and consists of equipment from various vendors and generations, the system integrates data from different technologies into one system. The new Mobilaris Companion tag can be used to pinpoint the position of people, vehicles, and moving assets.
In the tunnel, positioning is based on low-energy Bluetooth (BLE) connected to 5G, WiFi or LTE networks, and outdoors via GPS. Every tag is connected to the system for visualization and support, enhancing each worker's feeling of safety, particularly if an evacuation should be needed, and with 5G and ultra-wideband technology, connectivity is faster and more precise.
RCT: One of Epiroc's recent acquisitions, RCT, will be at the booth to showcase its automation, traffic management, data analytics, and fleet management technology. RCT is known for its open design ethos, which allows its systems to be tailored to any manufacturer's mobile fleets and data software programs. The RCT specialists will be on hand to demonstrate the ControlMaster, SmartTrack, EarthTrack, and Muirhead technologies which are used in industries such as construction, military, mining, forestry, and more.
Visitors to CONEXPO-CON/AGG 2023 will find the Epiroc displays in Central Hall #31348.
Related Articles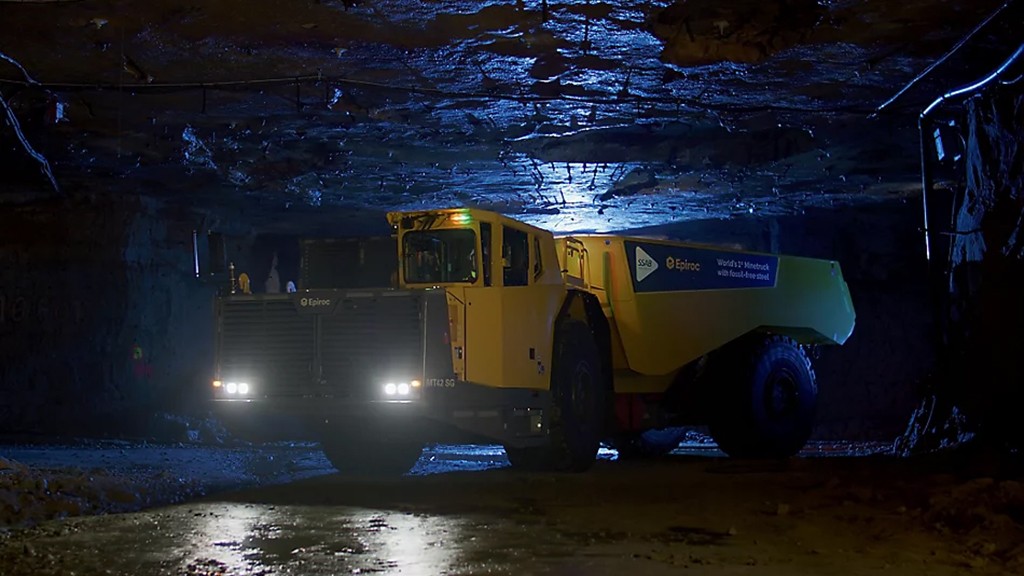 (VIDEO) Epiroc selects fossil-free steel for box of new underground mining truck