CASE volunteers help build affordable housing for single mothers in Wisconsin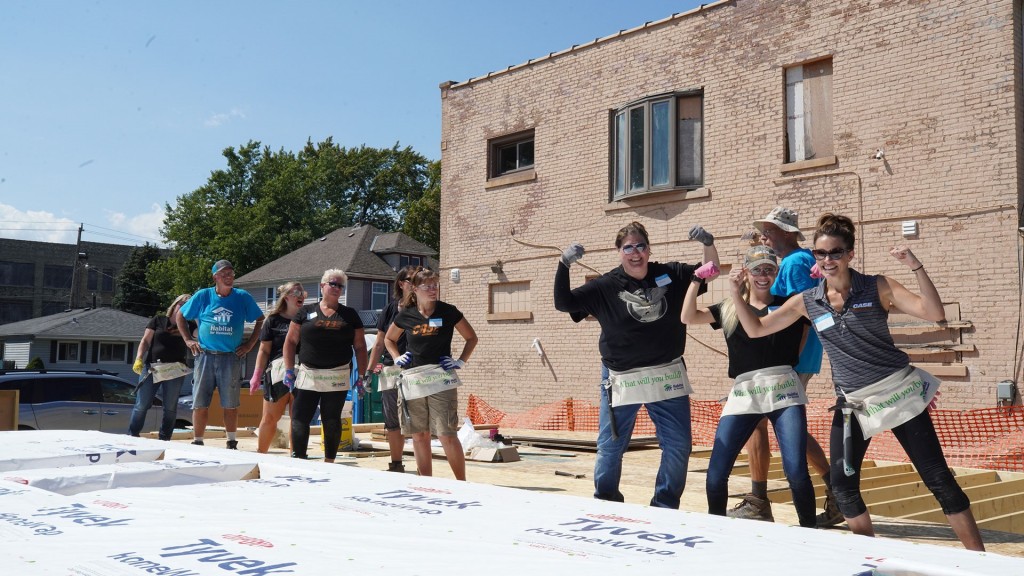 A group of women from CASE Construction Equipment volunteered to build houses for Habitat for Humanity. The group gathered together in order to build homes for women in need in Wisconsin, U.S.
The Habitat for Humanity event was the first ever "Women Build" event that took place in Racine, Wisconsin – on the shores of Lake Michigan. The houses are non-profit efforts to support single mothers and to help draw attention to housing inequality. Wanting to help out, 20 CASE employees – all of them women – volunteered with the construction efforts of these houses.
"It was especially powerful because we created a strong, sister-like bond while also helping other women," says Jessica Klein, marketing communications manager at CASE in Racine, one of the volunteers.
Habitat for Humanity's affordable housing efforts in Racine
Habitat for Humanity has sold around one hundred new or refurbished homes in Racine. The homes help provide safe and affordable housing for 164 adults and 213 children. Each house is priced at fair market value, loans are interest-free, and mortgage payments are calculated to remain below 30 percent of the homebuyer's monthly income.
Grant Buenger, the executive director of Racine's Habitat for Humanity, says that single women, and especially single mothers, face many challenges to access safe and affordable homes in the U.S. They can pay up to two percent more for their homes and sell them for up to three percent less than single men due to implicit bias and prejudice built into the homebuying process.
Habitat for Humanity projects ensure affordability regardless of gender and protect women from paying higher costs for their homes. "Our homeowners start their homeownership journey with no deficit and gain the strength, stability, and self-reliance needed to care for their families," says Buenger.
CASE's women helping women
The CASE women were on the job site preparing wood boards for building. First they cut them to size and then nailed those pieces of wood together to frame the four walls of a new home.
The homes feature an open-plan living environment and have white woodwork. The women got welcome the families into their new homes. For the women, watching women and children see their brand-new homes for the first time was an emotional process.
"This was incredible to see," says Klein. "These women were very appreciative, and the CASE team was so grateful to have shared in their experience. The day generated great energy and warmth among us, but more importantly, it's contributing to provide a safe place and some peace of mind for these families."