Ontario-based CanLift Equipment adds two XCMG telehandlers to product line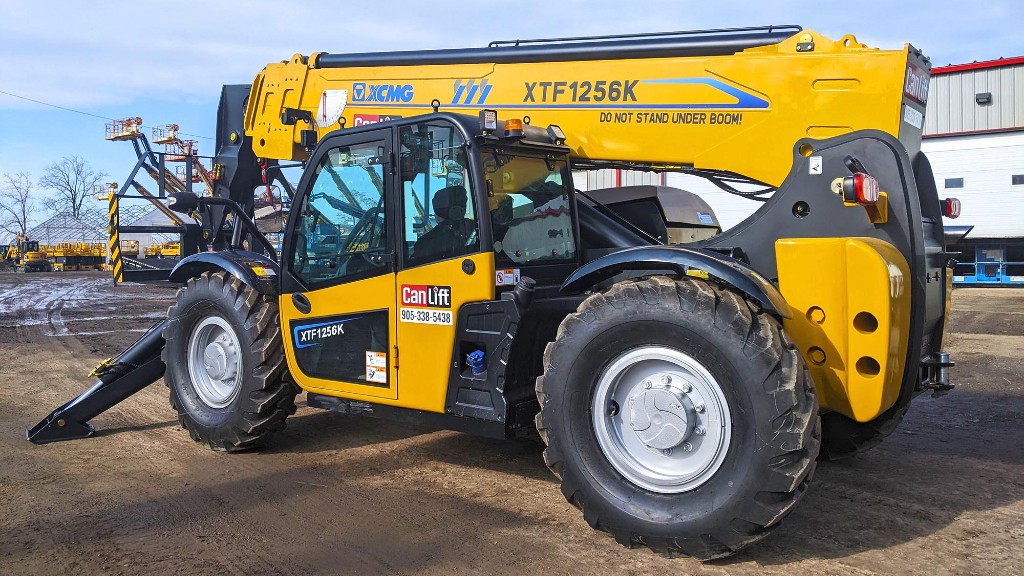 CanLift Equipment Ltd., a family-owned aerial equipment and material handling company, has added two new XCMG telehandlers to its product line, the XTF1056K and XTF1256K telehandlers.
"We are excited to announce the latest additions to our fleet, two telehandlers that are set to enhance CanLift's product line," says Johnny Dragicevic, managing partner at CanLift. "With a current telehandler shortage, we are confident that these machines will not only address the pressing need but also provide our clients with exceptional performance and reliability."
The XTF1056K and XTF1256K telehandlers allow operators to handle and move heavy materials with ease. With a 130.1 hp Cummins engine and the ability to attach multiple accessories with a hydraulic quick coupler, these telehandlers can find a spot on many job sites.
XTF1256K telehandler has a lift capacity of 12,000 pounds, a 56-foot reach, and a levelling range of ±10 degrees.
CanLift is a family-owned, Canadian company located in Burlington and London, Ontario.