Deister feeder optimizes cone crusher intake and efficiency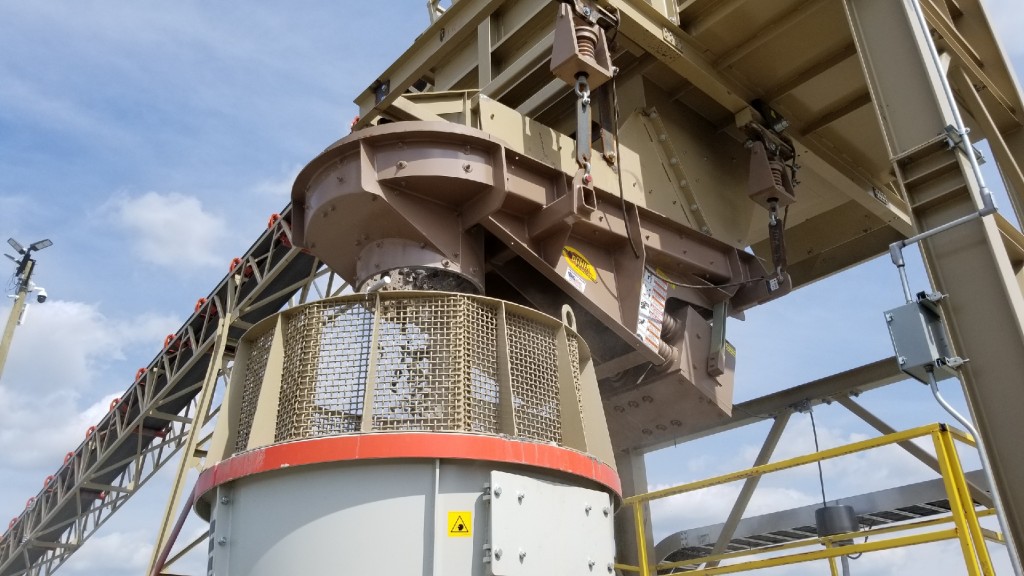 The Deister EMCO 360 Crusher Optimizer Feeder, on display at CONEXPO-CON/AGG 2023, distributes a homogeneous feed to cone crushers, keeping cones choke-fed for optimum efficiency, product consistency, improved production rates, greater manganese wear life, and the consistent yield of a more cubical product.
Featuring a 360-degree discharge opening, this Deister feeder blends the fines in with the coarse material as it flows through the feeder opening, delivering an even feed into the crushing chamber.
The EMCO 360 eliminates the need for two pieces of equipment - the traditional flat pan feeder, and a rotating feed distributor. Its design incorporates the action of the rotating feed distributor to evenly distribute the material into the cone to minimize uneven rock buildup within the crusher. Alternatively, conventional feeders allow a segregated feed to enter the crusher, leading to an uneven distribution of material feed and an uneven crushing of the rocks - with the latter causing increased component wear and costly downtime.