Liebherr delivers electric crawler crane to Sims Crane & Equipment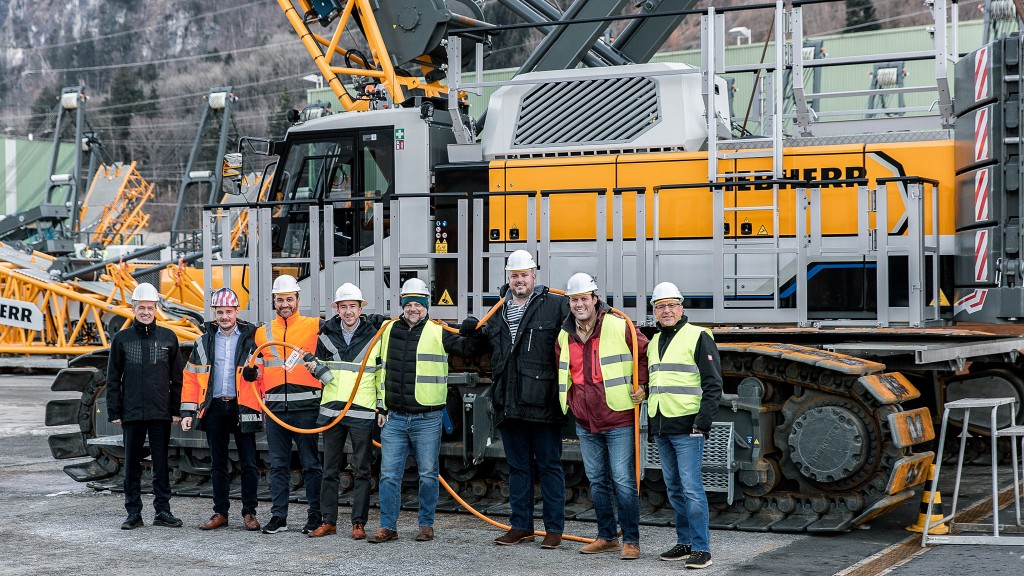 Sims Crane & Equipment operates out of 13 locations throughout Florida. The company has been operating in the crane and rigging industry and continues to grow its large fleet. Just recently, Sims purchased a Liebherr LR 1250.1 unplugged crawler crane. This battery-powered machine will join Sims' fleet of all-terrain, mobile, crawler, and rough terrain cranes including Liebherr's LR 1250.1 and LR 1300 SX.
Liebherr says that the LR 1250.1 unplugged is the first unplugged crawler crane model to be sold on the U.S. East Coast. The models of the Unplugged series can perform either via battery (unplugged) or plugged into an electrical source, offering identical performance to the conventional version. The battery can last up to approximately eight hours based on individual workload. The machine also comes with an app that provides updates on battery power. The unplugged series offers zero emissions and very little noise pollution, making this the ideal crane for Sims to work in more populated areas including amusement parks, hospitals, and residential areas.
Sims Cranes' new 1250.1 unplugged will be delivered with a 242-foot main boom and 311-foot luffing jib and aux tip.
"We are honoured to partner with Liebherr and be on the forefront to serve a vastly growing need for alternative energy to Sims' ever-growing customer base," says Jackson Sims, owner, vice president of sales, and market development at Sims Crane.
Related Articles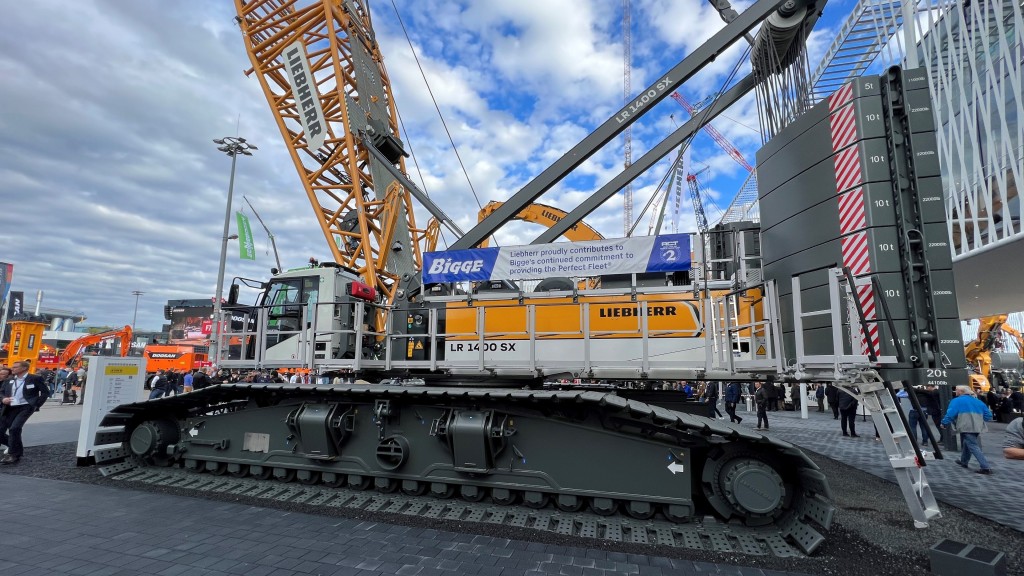 Bigge expands rental fleet with acquisition of Liebherr's newest crawler crane at bauma 2022