Transport heavier payloads across harsh terrain with Zeal Motor's new amphibious vehicle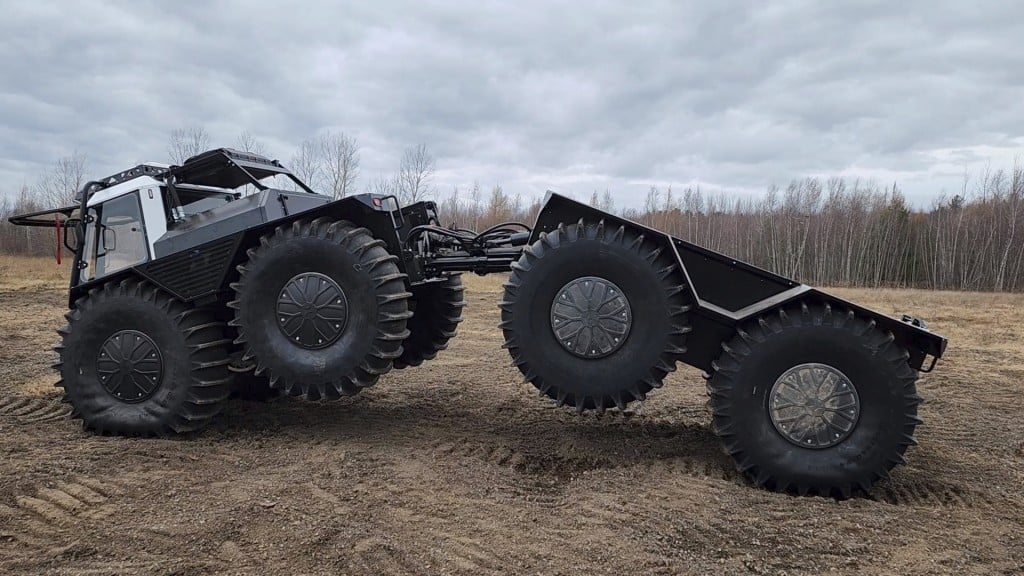 Zeal Motor Inc. has officially started the production of its new Fat Truck 8x8. The 8x8 was designed to answer the need to transport heavier payloads or additional crew in the harsh off-road terrain.
The 8X8 will be used by the utility industry to facilitate working in hard-to-reach job sites. The 8X8 will be available in two hauler and wagon variations.
Amphibious truck can handle water, snow, ice, and more
The FAT TRUCK 8X8 answers the need for an amphibious vehicle that can carry a high payload of 5000 lb (2262 kg) or a crew of 16 workers.
Amine Khimjee, the vice president of sales and marketing at Zeal Motor, says that having a vehicle capable of moving on land at 25 mph, water at 3 mph, and steep muddy hills of up to 75 percent grade while meeting safety requirements is a huge positive.
"The footprint of the 8X8 is 1.9 psi at its maximum payload, which is 5 times less than a human," continues Khimjee. "The innovative articulation allows the vehicle to climb vertical walls of 4 feet (1.22m) effortlessly."
The Fat Truck 8X8's first public appearance will be at CONEXPO-CON/AGG in Las Vegas from March 14 to 18, 2023 in booth S63729.
Watch Fat Truck 8x8 articulation as it climbs a 4-foot wall sideways