IPAF raises awareness on electrocution risks at Lift Safety Zone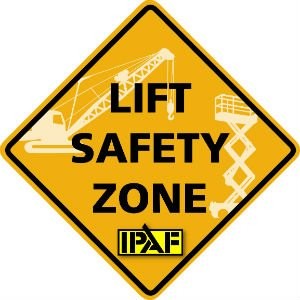 IPAF will feature a dynamic display at the Lift Safety Zone in the Gold Lot #1817 at CONEXPOfrom March 4 to 8, 2014 in Las Vegas.
The live demo will promote the safe and effective use of aerial work platforms (AWPs) when carrying out temporary work at height near to power lines. This draws on data from IPAF's accident reporting project which indicates that electrocutions are the single largest cause of fatalities to AWP operators in the US.
IPAF is sharing the 8,000 square feet Lift Safety Zone with the National Commission for the Certification of Crane Operators (NCCCO). Experts from both organizations will be present to provide advice on the safe use of AWPs and cranes, with the help of live machine demonstrations.
IPAF staff will be on hand to answer questions about the operator eLearning module and the AWPs for Managers training course, and to provide a full range of technical guidance, videos, stickers, posters and educational tools.
IPAF is also holding a series of meetings during CONEXPO-CON/AGG, including the IPAF Manufacturers' Technical Committee Meeting on March 7, 2014 at 10am. Watch for details at www.ipaf.org/events
Company info
Moss End Business Village
Crooklands, Cumbria,
GB, LA7 7NU

Website:
ipaf.org
Read more