Bobcat focuses on electrification, autonomous operation, and technology at CONEXPO 2023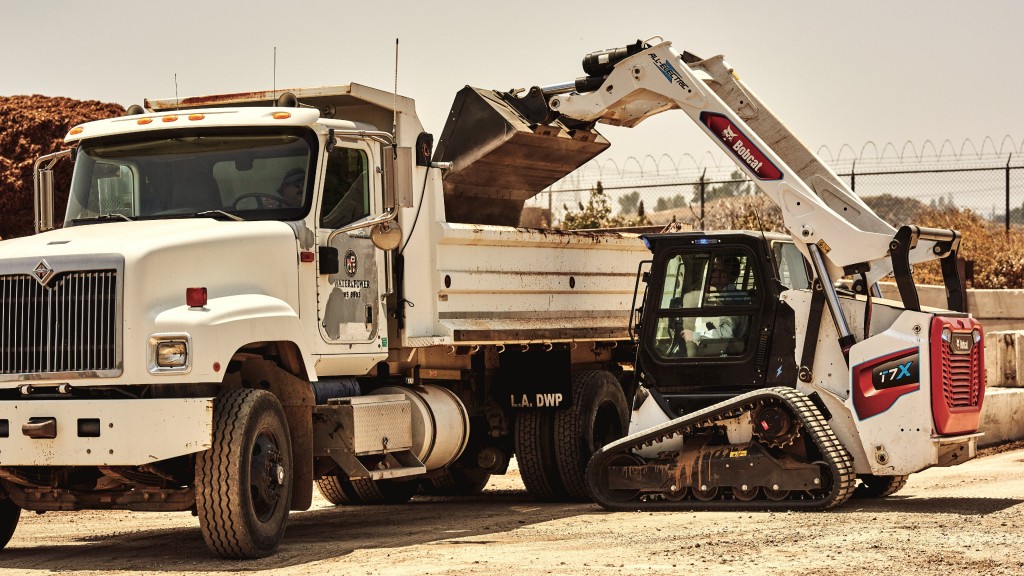 Bobcat Company will focus on electrification, autonomous operation, and digital technologies at CONEXPO-CON/AGG 2023. These technologies will be on display as the company shares new ways these advancements are making compact equipment operations easier and more productive.
At the trade show, Bobcat will showcase several electric machines and innovations along with unveiling two new concept machines that utilize electric functionality.
Bobcat's booth (W41544) in the West Hall will display the all-electric T7X compact track loader and battery-electric mini excavators, including the E10e, E19e, and E32e. This is the first North American trade show where these products will be exhibited following the T7X's initial introduction at CES 2022.
The two new electric concept machines will be unveiled on Tuesday, March 14, at 4 p.m. PT in the Bobcat booth.
Bobcat's education session
Bobcat Vice President of Global Innovation Joel Honeyman and Director of Innovation Accelerated Matt Sagaser will take centre stage during CONEXPO-CON/AGG 2023's Education Sessions for their presentation, "Electrifying the Future: Get Plugged In."
The presentation will examine common myths surrounding electric equipment operation and the benefits – from sustainability attributes to performance enhancements to technological advancements. Tickets are needed to see the educational session and can be purchased through CONEXPO-CON/AGG's website.
Bobcat's digital technologies
With innovations in electrification, autonomous operation, and digital technology, Bobcat continues to offer users more choices, improved performance, and advanced technology to work smarter and accomplish more while on the job.
At CONEXPO-CON/AGG 2023, Bobcat will exhibit a number of its innovative digital features and technologies – some in concept form and others that are currently commercially available.
Collison warning and avoidance system
New in concept form is a collision warning and avoidance system designed to assist operators' job site awareness. Compatible with select Bobcat compact track loaders and skid-steer loaders, the technology tracks an object's position, direction, and speed relative to the machine. Using either the active or passive setting, the operator can receive an audible alert or enable the machine to stop automatically upon detecting an object in its path. The technology is still in development and is expected to be available in 2024.
Excavator featuring the Bobcat Intelligent Control System
Bobcat is showcasing one of its latest technology concepts: the Bobcat Intelligent Control System. Featured on an E60 excavator, the new intelligent controls enhance machine control and operation. With greater customization of work modes, operators can increase their performance and efficiency while grading, trenching, slewing, and performing other precise operations. The new "Drive by Joystick" mode allows operators to use the joysticks to travel, similar to selectable joystick controls on a Bobcat loader.
Advanced display technology
Bobcat is displaying the future of its advanced display technology with its transparent touch display. The concept heads-up display, which operators can see through to also view the job site, can be positioned on the front windshield or a cab side window on a range of Bobcat machines, including compact excavators, telehandlers, and loaders. The display enhances operator productivity and efficiency in the task at hand.
Bobcat MaxControl remote operation
With Bobcat MaxControl, operators can control their loader using an app on an iOS smartphone or tablet, enabling operation outside of the cab.
While the technology was initially introduced in 2021, Bobcat has created a new control device that operators can attach to their smartphones for easier remote operations. The remote control has a tactical joystick and button operations like a videogame controller. By moving the operating controls off the phone screen, operators can use the screen for enhanced control views.
Machine IQ wireless communications
Bobcat Machine IQ wireless communications is a simple tool that empowers operators of select Bobcat machines to access current and historical machine data from virtually anywhere and at any time. Bobcat machine owners and operators use Machine IQ to monitor the health of their machines and to remotely track information that enhances maintenance, security, and performance. Machine IQ empowers owners and operators of select Bobcat machines to get the most out of their compact equipment while protecting their investment at the same time.
Machine IQ is a subscription-based service that includes advanced fleet management features to monitor and analyze fuel usage, operating hours, maintenance intervals, and other critical information about connected machines in a large fleet. Machine IQ telematics devices are installed on select Bobcat machines before they leave the factory. Bobcat also offers an aftermarket kit that is compatible with most Bobcat machines.
Features on demand
Features on Demand enables additional features on specific R-Series compact loader models as needs change. Features on Demand includes automatic ride control, high-flow hydraulics, dual bucket positioning, two-speed travel, a reversing fan, and more. Auto throttle is a new feature that automatically applies engine rpm to perform tasks more efficiently while conserving fuel.
Related Articles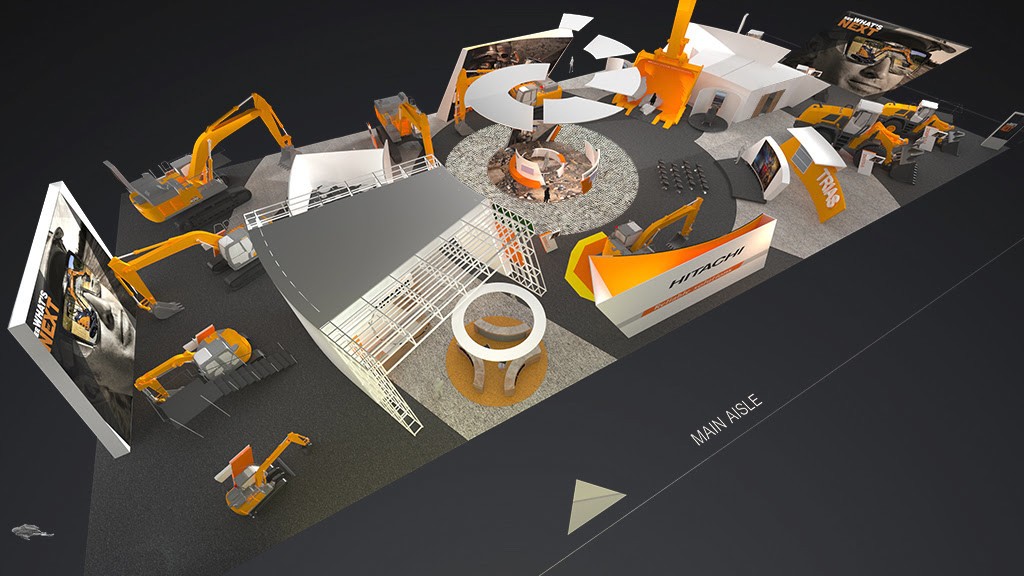 Hitachi Construction Machinery Americas aims to impress at CONEXPO-CON/AGG 2023