John Deere's new mid-size crawler log loader weighs under 90,000 pounds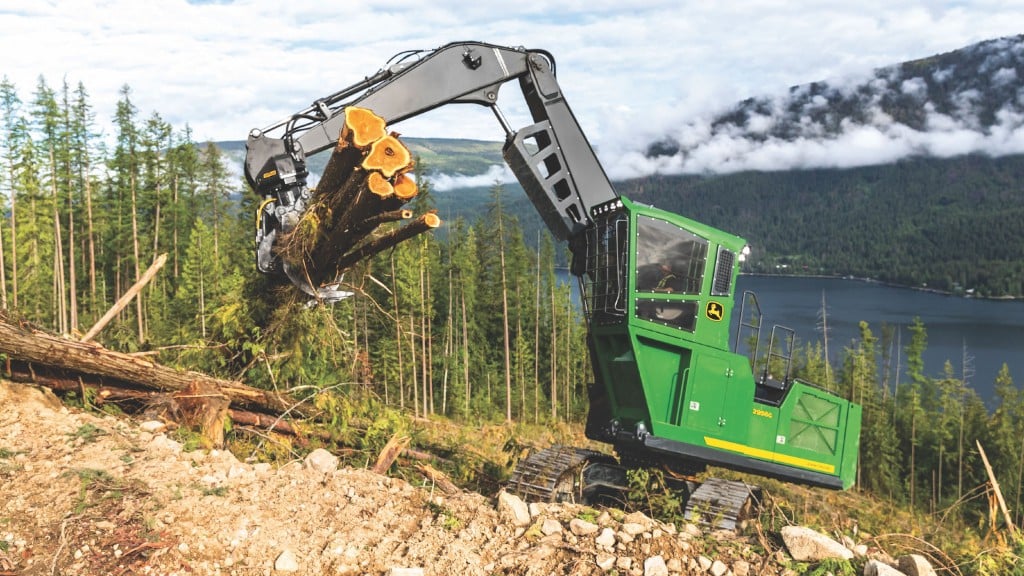 John Deere has launched a new crawler log loader that is designed for logging contractors of all sizes: the 2956G. The 2956G crawler log loader is an ideal solution for loggers looking for a machine that provides an ideal combination of engine horsepower and hydraulics capability while maintaining a machine weight of fewer than 90,000 lbs.
"We are always listening to customer feedback to bring ideal solutions and technologies to the forestry industry," says Jarvis de Groot, global product marketing manager of forestry swing machines at John Deere. "The new 2956G crawler log loader machine not only provides optimal power and hydraulic capabilities but is still easy to transport due to its excellent width and weight combination."
Aimed to help ease transportation, the 2956G crawler log loader features an overall shipping width of under 11 feet, 6 inches and a 90,000 lbs operating weight. As machine weights and widths increase, so do costs associated with transportation. The design of the 2956G helps simplify transportability but also helps save on costs relating to transport due to its less restrictive transportation requirements. In addition, the new mounting of the log deflector adds additional strength to the right-front corner of the machine and the new design of the hood profile, aligned with the counterweight, helps to enhance debris shedding.
The 2956G crawler log loader machine features ideal engine power for a machine of its size. When combined, the engine power and hydraulic flow significantly boost loading capability, speed, and the capacity to run the Waratah 624 harvester head. Also, loggers looking to increase efficiency in roadside processing can expect improved productivity when running the Waratah 624 head as compared to the 2654G.
Visibility enhancements have also been prioritized in the design of the new 2956G. Enabling additional visibility to the right track, as well as reducing overall impact, the RH front corner log deflector has been moved to the back of the machine. This improves operator visibility to avoid obstacles and impact, reducing potential damage and downtime. Lastly, a rearview camera, light, and JDLink antennas have been integrated into the counterweight for additional protection.
The 2956G features strategic service access to the machine's filters and checkpoints. With ideal access to filters, maintenance points, and the cooling package, operators can stay up and running on the job for longer. These machines are also easy to inspect and change filters with wide open access, helping simplify daily inspections and routine maintenance.
Related Articles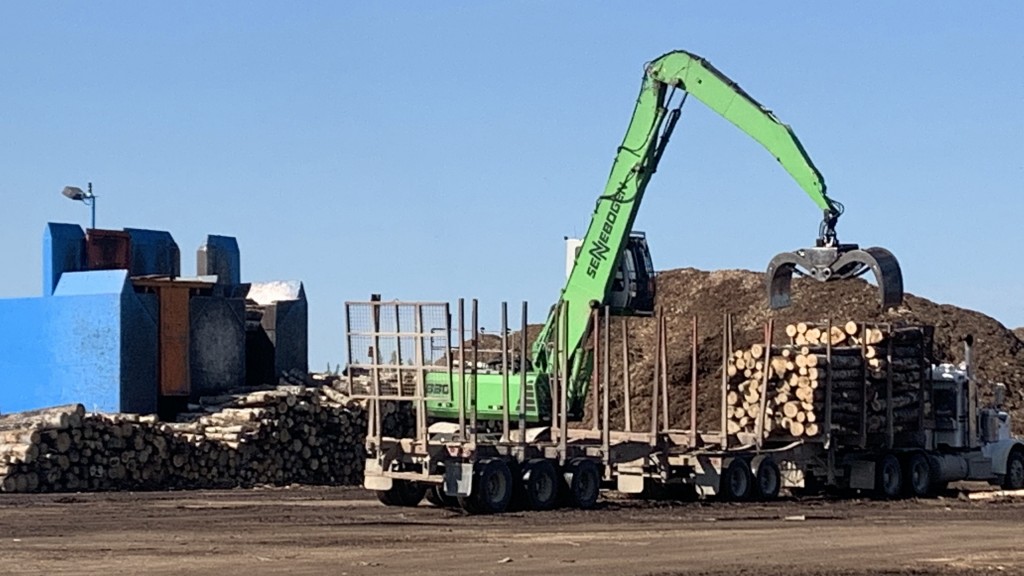 Preventive maintenance program increases log loader uptime at Mountainside Unloading