Brandt named exclusive Canadian dealer for Sleipner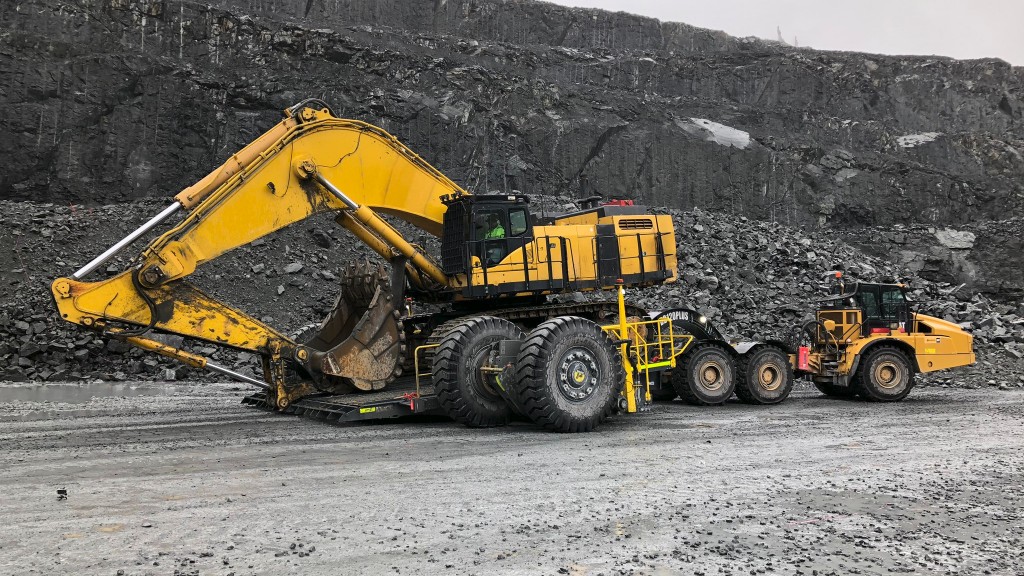 The Brandt Group of Companies has been named the exclusive Canadian distributor for the complete range of heavy equipment mobilization products from Sleipner Finland Ltd.
Sleipner products work to deliver travel-time reductions of up to 85 percent when transporting tracked or wheeled equipment in tonne-class sizes from 30 to 570, including front shovels, large dozers, excavators, wheel loaders, trucks, drills, and more. They are used in more than 50 countries worldwide, working in the mining, quarrying, and construction industries.
"Our customers have told us that they need these innovative products because of the efficiencies that they deliver for mining operations," says Brandt VP of Sales – Mining, Jim Thompson. "Sleipner is a world-class manufacturer and we're proud to add this premium product line to our existing heavy equipment lineup."
Enhancing the mobility of production-class equipment delivers multiple benefits for producers including increased safety, productivity increases of up to 20 percent, lower overall operating costs due to reduced fuel and maintenance costs, and a measurable reduction in carbon emissions.
"Partnering with Brandt was a natural fit for Sleipner as we expand our frontline presence in the Canadian market," says Sleipner CEO, Jukka Koponen. "Our customers deserve the very best and Brandt's long-term mining industry experience, parts and service infrastructure, and reputation for customer support are unmatched."
A full range of Sleipner products, along with replacement parts and service personnel, will be accessible via Brandt's coast-to-coast dealer network.
Company info
Hwy #1 East, Box 3856
Regina, SK
CA, S4P 3R8

Website:
brandt.ca
Phone number:
1-888-227-2638
Read more