Next-generation tool carriers round out DEVELON -7 wheel loader series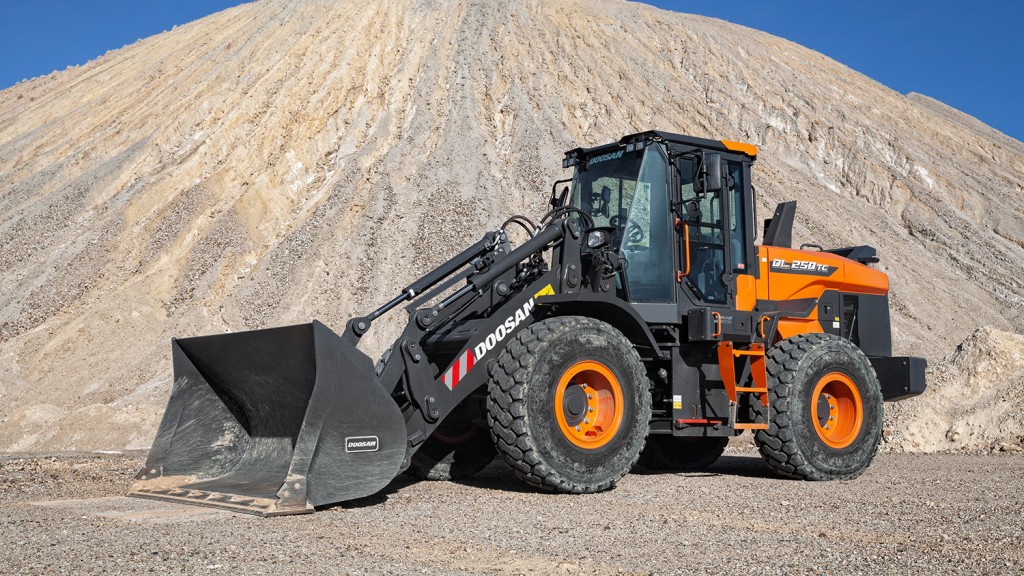 DEVELON, formerly Doosan Infracore, has released two next-generation tool carriers, the DL200TC-7 and DL250TC-7, in the United States and Canada, rounding out the -7 series of wheel loader introductions.
Like their -5 Series predecessors, the DL200TC-7 and DL250TC-7 tool carriers have a parallel-lift linkage system that gives operators precise control over a variety of attachments in applications other than loading, such as lift- and place-type applications. The tool carrier's lift arm design keeps the attachment level, allowing for faster lifting and placing of materials.
The DL200TC-7 and DL250TC-7 may be equipped with an optional hydraulic quick coupler to easily change non-hydraulic attachments, including buckets - general purpose, light material or multi-purpose - and pallet forks.
Increased visibility down the centre of the parallel-lift arms allows a clear view of the ground, truck or work area in front of the machine. The tool carriers also feature increased glass area, full glass door, large mirrors and optional LED work lights to improve overall visibility. A standard rear-view camera provides an additional view of the machine's surroundings and appears on the 8-inch Smart Touch display inside the cab.
With the exclusive Transparent Bucket option, operators can get a supplemental view "through the bucket" from an in-cab display. The wheel loader cab offers relocated, intuitive controls, and the Smart Touch screen displays all important information as well as the rear-view camera view.
The hydrostatic transmission in the DL200TC-7 tool carrier delivers more power, better fuel efficiency and improved precision. Key features of the hydrostatic drive include:
● Dynamic Braking: When operators remove their foot from the travel control pedal, the system will automatically reduce the flow of oil, causing the machine to slow. This means less wear on the brakes and reduced energy consumption.
● Speed Management: Operators can adjust their maximum travel speed independently from engine speed.
Operators can also use the creep function to fine-tune their loader's position without pressing the accelerator pedal.
For more control when doing precision work, the variable speed control offers seven preset speeds within first gear. And using the traction control management system, operators can easily adjust traction force to match jobsite conditions for efficiency in digging, stockpiling and loading applications.
Load-sensing hydraulics improve fuel efficiency by adjusting hydraulic flow to optimal levels based on working conditions.
The DL200TC-7 and DL250TC-7 offer stronger, larger axles that help lift larger loads, and an optional additional counterweight is available for added lifting performance.
A high-lift configuration is available for the two tool carriers, providing additional dump height for processing plants, scrap and recycling facilities and agricultural operations. Added dump height is particularly useful for tool carrier operators who regularly load trucks and need additional lift height to efficiently dump material into the truck. The optional high-lift configuration provides an additional 18 inches of dump height.
Operators improve their productivity with standard technology features on the -7 Series tool carriers, like the telematics system. It makes it easy for owners to monitor their fleet and manage maintenance to reduce operating costs. Using a smartphone, tablet or computer, owners can check machine location, operating hours, fuel usage, engine idle versus work time, error codes, engine and hydraulic oil temperature and various other data points.
An improved Load Isolation System boosts wheel loader stability while moving, which can reduce cycle times, increase productivity and boost fuel efficiency.
Related Articles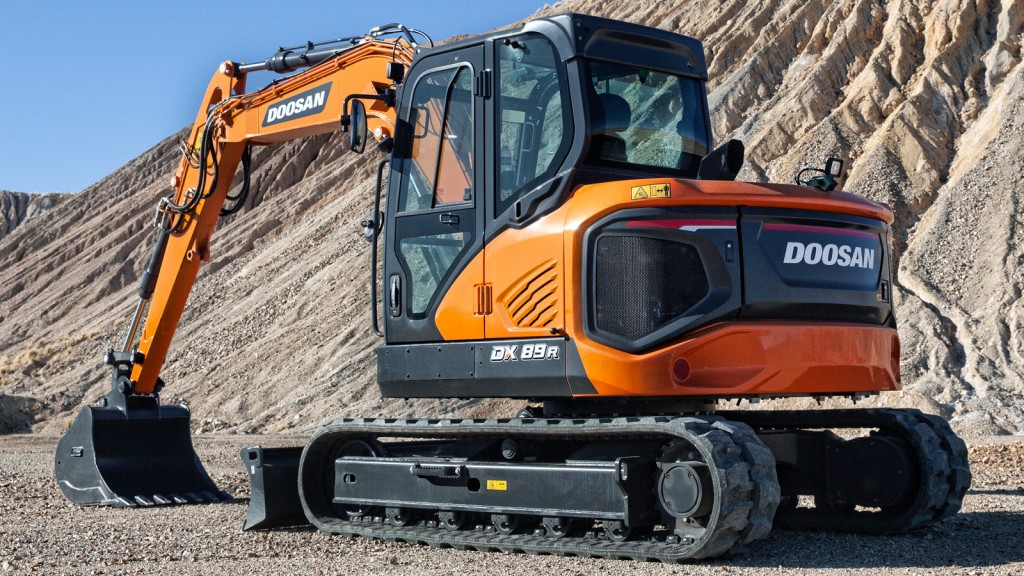 DEVELON adds lifting capacity and horsepower to updated mini excavator