XCMG aids emergency rescue after Turkey's devastating earthquakes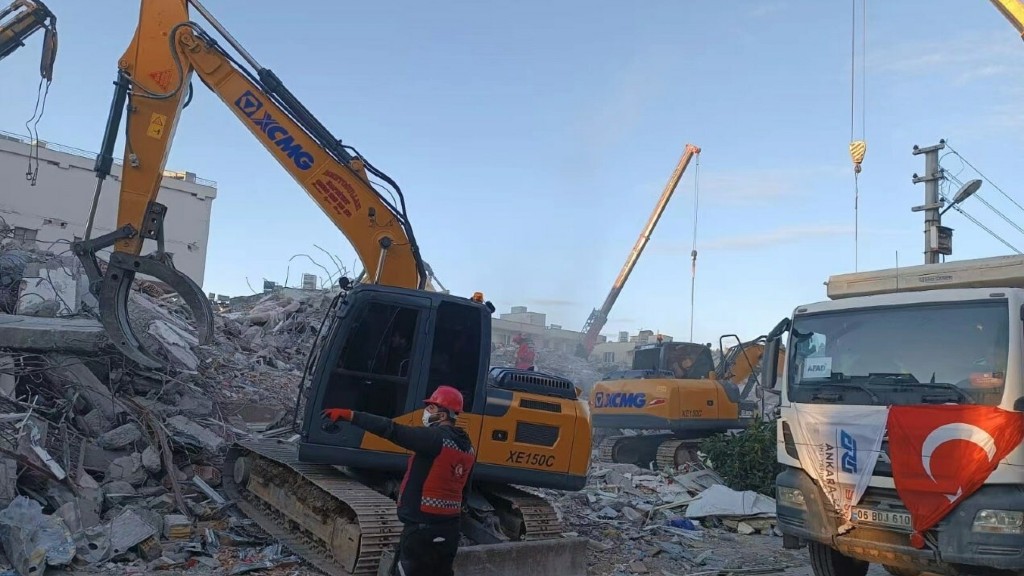 XCMG Machinery raced against time to provide emergency assistance to Turkey after two earthquakes struck the region, the biggest earthquakes in Turkey since 1939.
XCMG Turkey is stationed in Ankara, the capital of the country, 700 kilometres from the epicentre. The company set up an emergency rescue group immediately following the earthquake led by Liu Jiansen, vice president of XCMG Machinery and general manager of XCMG Import & Export Co., Ltd. The group has been keeping in close touch with the frontline and dispatched rescue teams around the clock.
XCMG has approximately 600 units of excavators in Turkey, and XCMG Turkey activated their emergency response protocol immediately and reported the local situation to XCMG headquarters while coordinating three XCMG excavators that were deployed near Gaziantep to deliver aid in the disaster area.
XCMG Turkey reached out to multiple parties and arranged 12 units of excavators and loaders of different tonnage from close proximity to standby, while actively answering the call of the Chinese embassy in Turkey and the General Chamber of Commerce of Chinese Enterprises in Turkey to coordinate resources and provide assistance.
On February 7th, a family of three was trapped in a collapsed three-story building in Iskenderun. XCMG sent out an excavator immediately for the rescue mission, in eight hours non-stop, operator Kerim Cesur removed the collapsed floor, bricks, and rebars with caution and successfully saved the family.
On February 8th, an XCMG rescue team travelled 20 hours to Kırıkhan, Hatay, one of the most remote regions where the roads were seriously damaged by the earthquake, with freezing rain in low temperatures. Operator Nevrez Ünsal saved two residents trapped in two collapsed buildings.
On the same day, XCMG operators, Talip Öztürk and Emre Öztürk, who are father and son, arrived in Gölbaşı, Adiyaman, as first responders and worked over 10 hours to save a child from the ruins.
In the five hours after the first earthquake, XCMG purchased the first batch of recuse supplies, including blankets, baby products, hygiene products and more that total over 50,000 Turkish lira and delivered them to the hard-hit area at once, while working with local clients and dealers to deploy excavators, cranes, and loaders and arranged operators to provide assistance.
"We also joined the construction machinery association in Turkey and signed up with the local authorities, prepared to respond to emergency rescue at any time," says Liting Jin, country manager of XCMG Turkey. "The Turkish government has requisitioned all handcarts and transportation vehicles, the XCMG equipment has arrived in disaster areas to aid rescues, and we are also coordinating with our clients in Turkey to bring more assistance."
As of now, over 100 XCMG staff and dealers are mobilized to help with the earthquake rescue. And as a member of the chamber, XCMG Turkey also arranged flights, accommodations, and supplies for rescue teams departing from China to aid the earthquake relief operation.
In 2017, XCMG enacted the earthquake and disaster relief protocol following the principles of unified leadership, local management, fast response and coordinated assembly and action, as a socially responsible company, XCMG is committed to providing timely assistance to the people in need.
Related Articles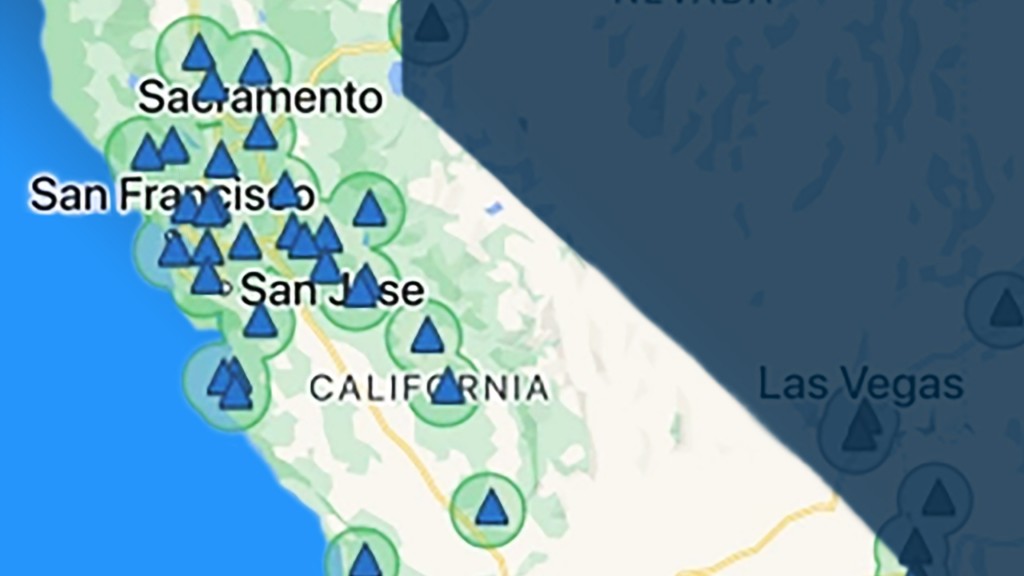 Topcon provides free access to GNSS services to emergency response agencies in California