Bobcat M-Series excavator instrumentation improves functionality
A new forward-mount instrumentation system designed for enhanced functionality and improved ergonomics is available for six existing models of Bobcat compact excavators. The new instrumentation system, introduced with the E32, E35, E42, E45, E50, and E55, presents operators of Bobcat excavators with many of the functions, aesthetics and visibility they've come to enjoy with Bobcat loaders. The new excavator instrumentation technologies can also help owners and fleet managers better understand and evaluate their performance and costs, as well as assist them with identifying opportunities to improve machine and operator efficiencies and protect their investments.
Ergonomic improvements
The new deluxe instrumentation panel and control switches have been designed to be more ergonomic for the operator. The previous instrumentation panel required the operator to turn to the side to engage the panel's input switches; the new panel presents these buttons in front of the operator, where they are easier to identify and reach. From the operator's viewpoint, the location of the panel also aligns with the existing cab components and work group structures to maintain visibility to the attachment. Other forward-mounted instrumentation features include:
• Improved auxiliary logic: The auxiliary hydraulic paddle switch is live when the console is in the lowered position, eliminating the need to activate the auxiliary hydraulic mode switch
• New joystick switches that improve the boom swing and auxiliary controls:
- Improved paddle profile makes operation more comfortable over extended time
- Reduced spring pressure on paddle switches enhances controllability and comfort
- New auxiliary detent switch profile improves functionality
• New cup holder available forward of the operator, as well as a cup holder located to the right of the operator
• Storage cubby located to right of the operator for handy items
• When equipped with the radio, it is installed to the right of the operator as opposed to its previous location on the rear panel
Deluxe instrumentation panel functionality
The M-Series excavator's optional deluxe instrumentation panel features multi-lingual functionality, similar to other Bobcat products. It also offers multiple capabilities from analyzing user statistics, to integrated attachment controls, vitals and diagnostics. Bobcat Company knows customers frequently want to know their annual or hourly fuel consumption. The new instrumentation system includes the functionality to capture individual fuel usage and real-time fuel consumption, as well as idle-time data. The 5-inch, full-color LCD screen enables monitoring and interaction of multiple functions and visibility to several features:
• Seven languages, including French
• Eco-mode for up to 8 percent in fuel cost savings
• Ability to customize auto-idle delay to suit operator preference. Choose from between 4 and 250 seconds.
• Attachment-specific operation tips to optimize productivity and versatility
• Enhanced engine and hydraulic system information to simplify checks of machine status
3 options for machine access
Among the many improvements offered with the new instrumentation panel, it provides flexible options for machine access, which can increase security for equipment assets. Owners and operators now have three choices relative to keying the machine:
1. Standard panel with key
2. Standard panel with keypad for keyless start, which includes provisions for one programmable owner code
3. Deluxe instrumentation panel with integrated keyless start, which includes provisions for one owner code and up to eight user codes
With the new system, dealers can also upgrade keyed machines to a keyless start system much more cost-effectively. These access options not only provide owners with the ability to tailor their access method to their operation, but it can also help support a company's goals for theft protection
An excavator for every application
These upgraded excavators make up half of Bobcat's 12-model lineup to help operators match a machine to their application — from the ultra-compact 418 to the 8-metric-ton E85 designed for varying dig depths from 6 to more than 15 feet. Conventional, Minimal and Zero Tail Swing configurations are available depending on the operating conditions. Altogether, 10 of the 12 models are part of the newest line of Bobcat excavators — the M-Series — with industry-leading cycle times and advanced hydraulic systems.
Extendable-arm option, clamp-ready
Bobcat is the only excavator manufacturer that offers a clamp-ready extendable-arm option. Five models feature the extendable-arm configuration that can add 30 inches of reach, when fully extended, giving operators ultimate reach without having to upsize the machine.
Expanding capabilities with attachments
A total of 13 approved Bobcat attachments can enhance an excavator's versatility. Attachments include augers, grapples, hydraulic breakers, plate compactors and trenchers among others. Changing attachments is simple with the exclusive X-Change™ attachment mounting system. Upgrade to the optional Hydraulic X-Change™ system for even faster attachment changes.
Related Articles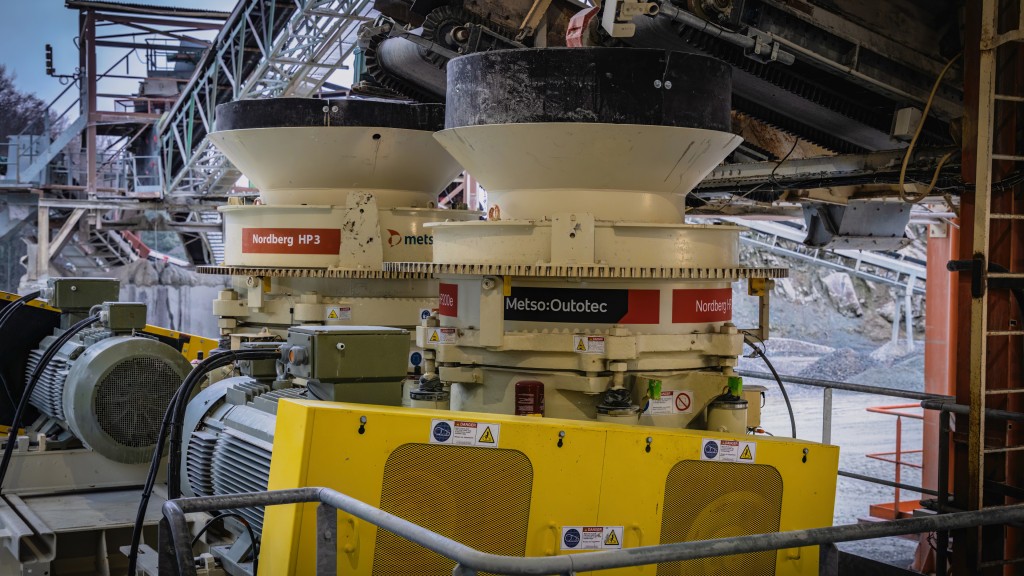 Metso Outotec's new cone crusher incorporates powerful operation and sustainable design