Voghel becomes new ProStack dealer in Ontario and Quebec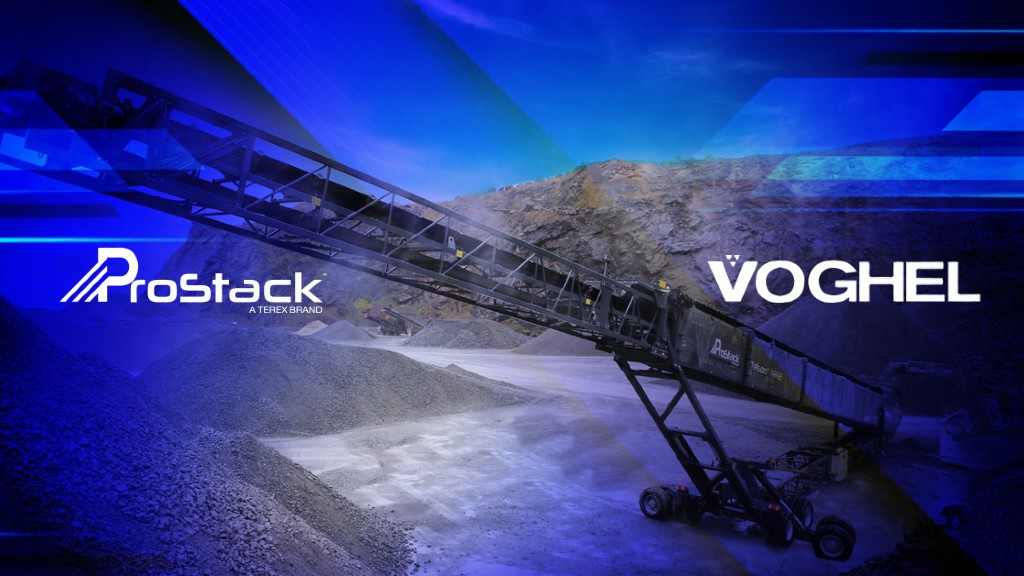 ProStack – a manufacturer of bulk material handling, product stockpiling, and conveying equipment – has made Voghel the new authorized distributor for the provinces of Quebec and Ontario in Canada. ProStack products will be made available to Voghel as they act as the local distributor for these provinces.
Voghel is a well-established supplier of heavy equipment since 1996. The company sells, optimizes, and services mobile and static material processing equipment. Thanks to a relationship with other Terex brands including Finlay, Terex Ecotec, and Cedarapids, Voghel is well-placed to integrate the ProStack range into its operation.
"We are delighted to have a company of Voghel's stature to represent ProStack in Quebec and Ontario," says Lee Nesbitt, global sales manager at ProStack. "Our aim is to grow the ProStack brand into new territories and we believe we'll achieve this alongside Voghel and our other global business partners. Voghel's location on the Saint Lawrence River presents us with a great opportunity, as this is a main artery for dry bulk freight into the USA from Canada through the Great Lakes River Basin system. Everyone at ProStack looks forward to a successful partnership with Voghel."
"Voghel and ProStack are a perfect fit, and this new venture will be a success for both parties and the industry players," comments Pascal Gosselin, vice president of business development at Voghel. "We share the same goals and have a similar mindset when it comes to customer service and product standards. This is mainly why ProStack, one of Terex's emerging brands, combined with the highly technical knowledge and service that Voghel brings locally, represents a strong opportunity for the whole industry."
In addition to sales opportunities, Voghel will provide parts, service, and warranty support for ProStack equipment by factory-trained technicians. Financing options will also be available.