Rokbak haulers make North American trade show debut at CONEXPO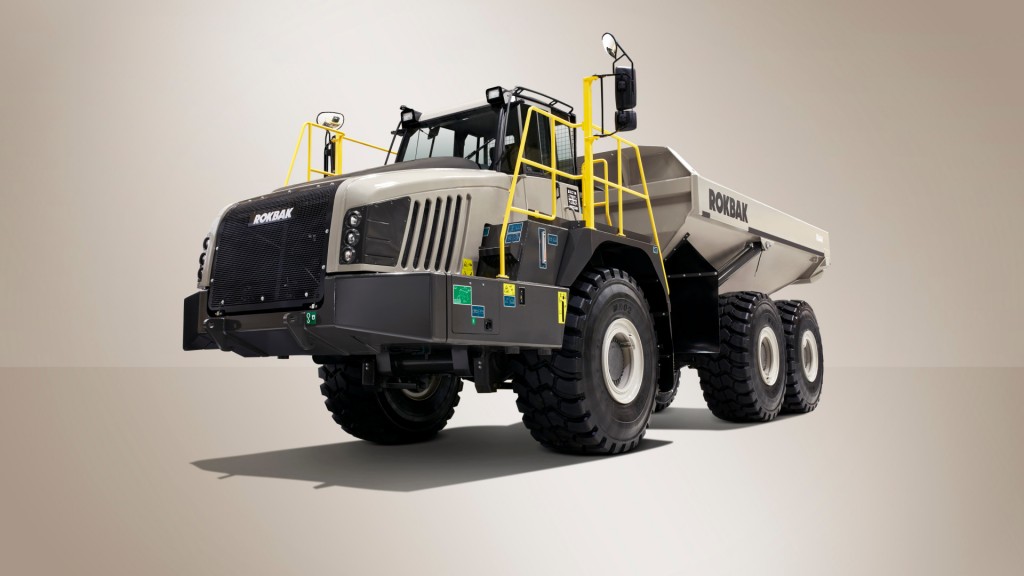 With a goal of demonstrating how Rokbak has become a major mover in the hauler market, the company will bring two of its haulers and a strong team of experts to CONEXPO-CON/AGG 2023 in Las Vegas this March.
This will be the first visit to a North American trade show for Rokbak machines. The Scotland-based manufacturer will have its RA30 and RA40 articulated haulers on display for the largest construction show in North America, giving attendees an opportunity to interact with them.
"We cannot wait to get back to CONEXPO and give the RA30 and RA40 pride of place on our stand," said Paul Douglas, Managing Director of Rokbak. "We're looking forward to getting as many attendees interacting with what we've got lined up as possible, as well as introducing people to our knowledgeable team who are keen to show off our robust and hardworking haulers. Rokbak will be there to show customers first-hand the quality our machines and why we've become known as one of the most reliable and trusted articulated hauler manufacturers in the market."
Rokbak will be sharing a booth in the Festival Grounds with Volvo Construction Equipment and Volvo Penta.
With sustainability in mind, the Rokbak event booth materials are all recycled or reusable. Two 40-foot customized shipping containers, adorned in the recognizable Rokbak aesthetic, will be used for meeting rooms and product information displays. Following the event, these will be shipped back to Motherwell for reuse at future events.
Product experts will be ready and waiting to discuss the technical capabilities and key aspects of the haulers, welcoming everyone to the booth where there will be merchandise giveaways and competition prizes up for grabs throughout the event - as well as plenty of refreshments.