Komatsu to highlight three new technologies at CONEXPO 2023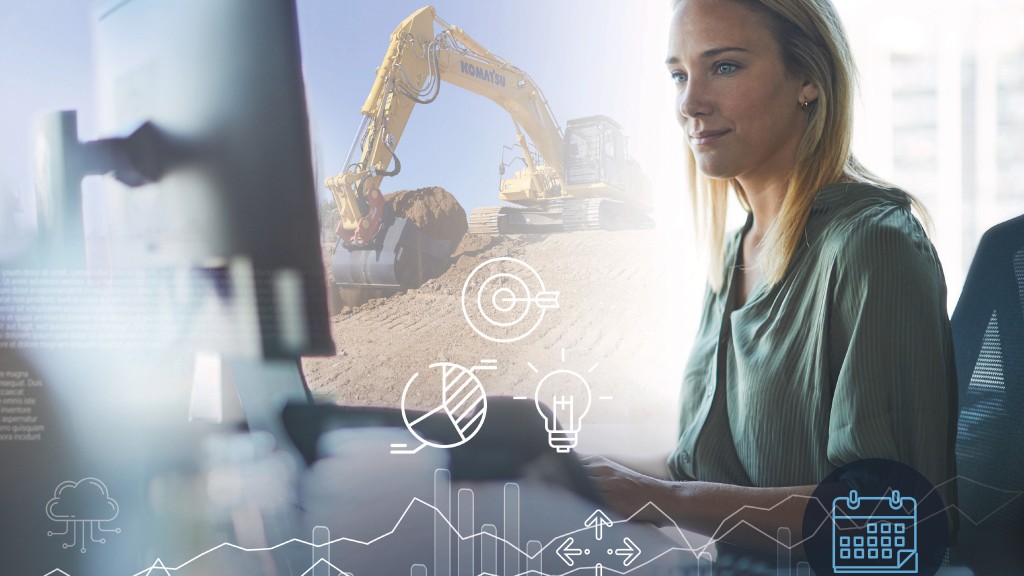 Technology intended to increase job site productivity will be the main focus for Komatsu and CONEXPO 2023. The company will showcase its Smart Construction, Smart Quarry, and intelligent Machine Control 2.0 (iMC 2.0) technologies at its booth. Technology has the ability to optimize fleet capabilities, extend machine life, help operators work with safety as a priority, reduce employee downtime, meet increasing environmental requirements and reduce carbon footprint, and more.
Komatsu's Smart Construction technology
Komatsu's Smart Construction merges advanced automation and integrated technologies that can transform job sites through predictability.
Projects can operate more smoothly when job site data is easily shared, replicated, and updated. The technology aids with decisions reflective of the job site, culture, and budget.
Many of Komatsu's suite of Smart Construction applications will be at CONEXPO. This includes Dashboard, Design, Drone, Field, Fleet, Office, Remote, and Retrofit.
Komatsu's Smart Quarry technology
Komatsu's Smart Quarry is designed to help users understand, visualize, and optimize their job sites. The software studies the job site and provides customized, detailed data that may help them meet or even exceed their production targets.
Applications such as Smart Quarry Site take data a step further with continual production monitoring aimed to help increase efficiency, improve productivity, and maintain a high level of performance.
Komatsu's intelligent Machine Control 2.0 (iMC 2.0)
Designed to quickly lessen the skills gap between new and experienced operators, and improve the bottom line for contractors, Komatsu's intelligent Machine Control (iMC) integrates with the company's suite of Smart Construction products, services, and digital solutions that incorporate advanced, proprietary machine technology. Developed with input from leading construction companies, iMC gives contractors sophisticated automation.
The PC360LCi-11 excavator and the D39PXi-24, D51PXi-25, and D71PXi-24 dozers will be at Komatsu's booth and will be utilizing iMC 2.0.