Toro electric compact utility loader redesign increases power and versatility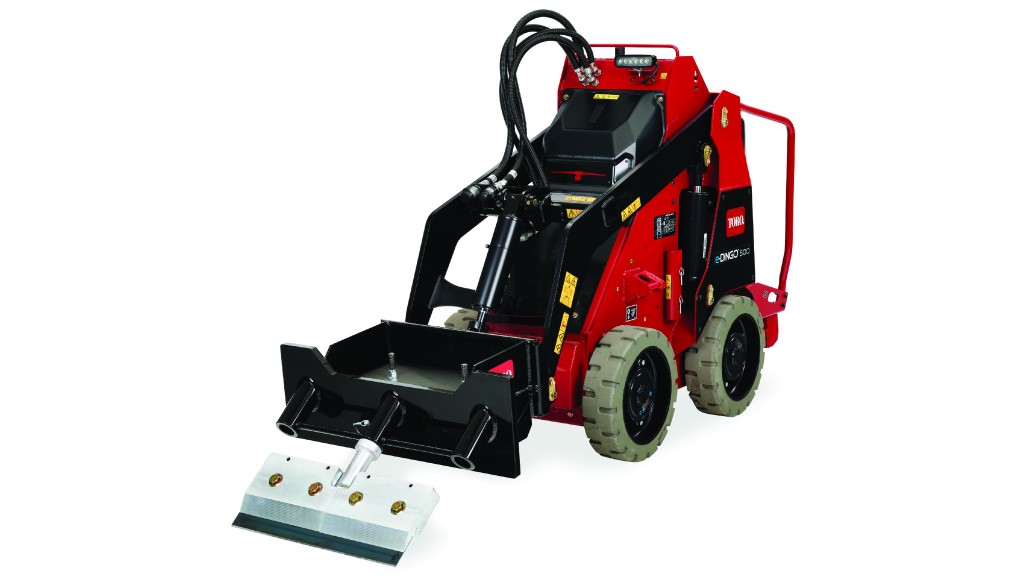 Back in 2020, Toro stepped into the electric-powered equipment marketplace with the eDingo 500 compact utility loader. Three years later, Toro has taken the eDingo 500 a step further with the next generation of the machine. The new eDingo is ideal for indoor construction and demolition jobs that require heavy or continuous operation, fast completion times, and reduced overall costs. The machine has no fuel costs and is zero emission.
"Every improvement we've made to the next generation eDingo was driven by customer feedback," says Sam Dando, product marketing manager at Toro. "For example, the HyperCell power system is more powerful and reliable than ever. It allows for all-day run times and quick charging, which helps crews maximize productivity. Also, the new eDingo features a narrow width of 30 inches making it capable of fitting through even the tightest of doorways."
The HyperCell power system is built to run cooler than other systems, meaning operators gain efficiencies and eliminate engine exhaust emissions.
The new eDingo has a rated operating capacity of 515 lbs. The new design has a hinge pin height of 81 inches, which allows for clearing into most standard dumpsters, and 6.5 GPM hydraulic flow. The high operating capacity allows for the effective use of attachments like:
Floor scrapers
Hydraulic breakers
4-in-1 buckets
Narrow buckets
Grapple buckets
Adjustable forks
Multi-purpose tools
Grapples
Levelers
Mixer bowls
Additionally, electric drive motors make the new machine quiet while still capable of zero-turn maneuvers in tight spaces and a speed of up to 2.75 mph.
An onboard charger, cord compartment storage, traction controls, a 1200-lumen work light, and an operator comfort mat are the new features of the next generation of eDingo machines.
Because the machine is battery-powered, the need for regular maintenance is reduced. The lithium-ion battery doesn't need an oil change or fuel stabilizer – all it needs is to be charged using a standard 120v wall outlet.