Hydrogen clean energy system to replace diesel haul truck engines in mine fleet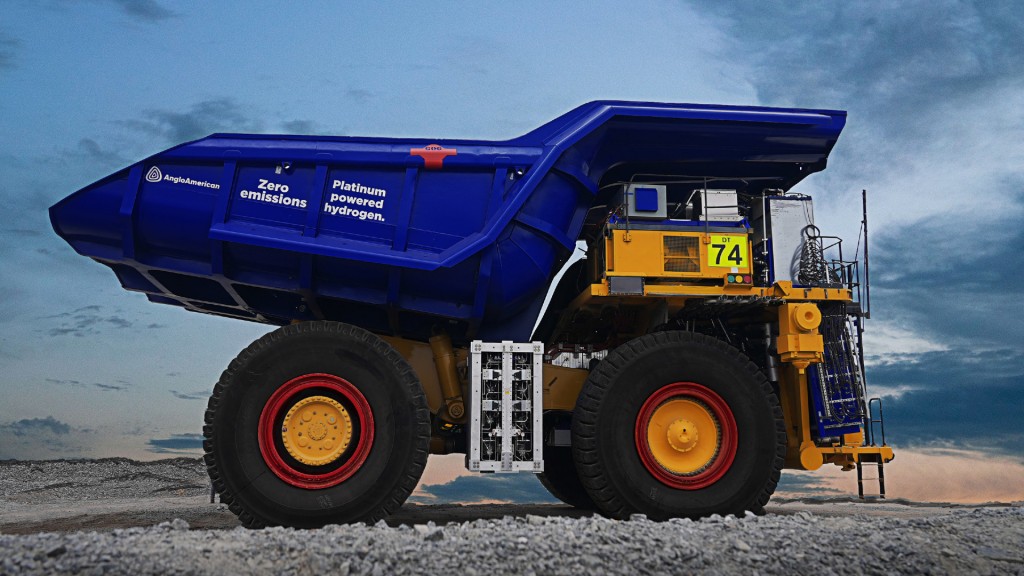 A global mining company is focusing on hydrogen as the centrepoint of its zero-emission plans, and is pairing with a Seattle-based tech company to develop a fleet of hydrogen-powered haul trucks.
Anglo American has worked with First Mode to develop its nuGen haul truck pilot project. The diesel engine has been removed from a Komatsu 930E-4 ultra-class haul truck and replace it with a hybrid hydrogen fuel cell that provides roughly half of the power for operation, while a battery pack allows energy recovery from braking.
First Mode and Anglo American have signed a binding agreement to combine the nuGen zero emission haulage solution to accelerate the transition of mining and other heavy industries to diesel-free futures. First Mode will supply several nuGen systems to Anglo American, including retrofit of approximately 400 ultra-class haul trucks with First Mode's proprietary hybrid fuel cell battery powerplant and related infrastructure.
The supply agreement includes provision of supporting infrastructure like refuelling, recharging, and facilitation of hydrogen production. Rollout to Anglo American's haul truck fleet will take place over the next 15 years.
The nuGen truck pilot has been developed at Anglo American's Mogalakwena mine site in South Africa and is paired with a hydrogen production, storage and refuelling facility The truck has completed initial commissioning and has been introduced into the mine's commercial fleet operations, including pit and crusher activities. Forty diesel trucks are going to be retrofitted at Mogalakwena as part of the project, followed by expansion through the broader fleet.
"First Mode was founded in 2018 with the goal of building the barely possible. We have done just that and our mission is now to rapidly decarbonize heavy industry by dramatically reducing our customers' greenhouse gas emissions. I can't imagine a team better suited to this urgent challenge," said Chris Voorhees, First Mode's current president and CEO, who as part of the agreement will transition to Chief Product & Technology Officer. Julian Soles, Anglo American's head of Technology Development, will take over as First Mode CEO.
Investment from Anglo American will aid in rapid growth of First Mode, development of production facilities in Seattle and proving grounds nearby in Centralia, Washington, as well as worldwide staffing and commercialization efforts.
"The First Mode mission is much bigger than a single haul truck," said Soles. "Mining is how the world obtains the materials needed for the clean energy transition, and it is where the carbon footprint starts. This is where the First Mode solution begins; starting at the source, in mining, to replace diesel and accelerate the clean energy transition."
Related Articles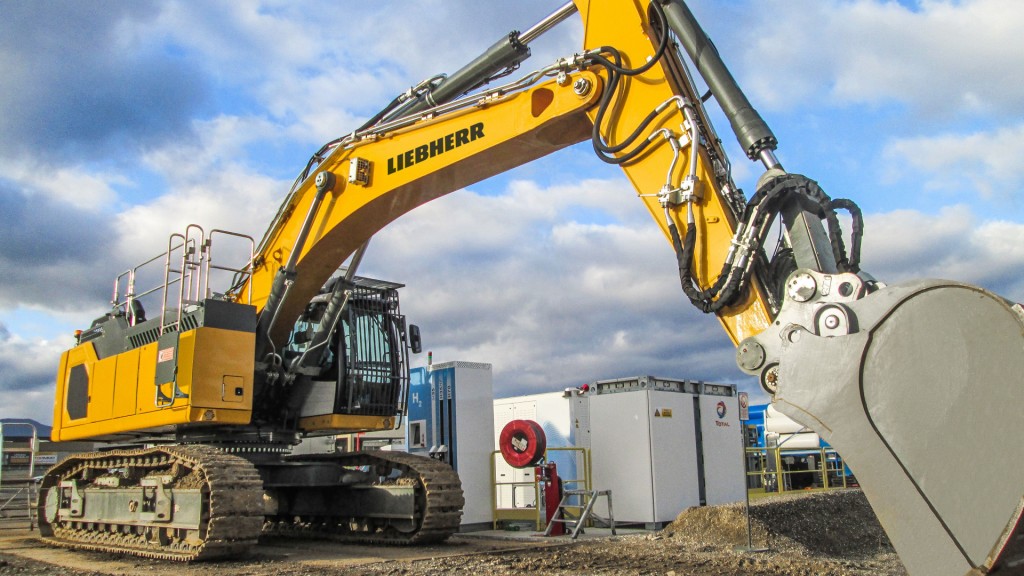 3 new hydrogen-powered equipment concepts for construction make a splash at bauma