Reinforced and powered up, Caterpillar 340 excavator is strong and stable for repetitive, harsh jobs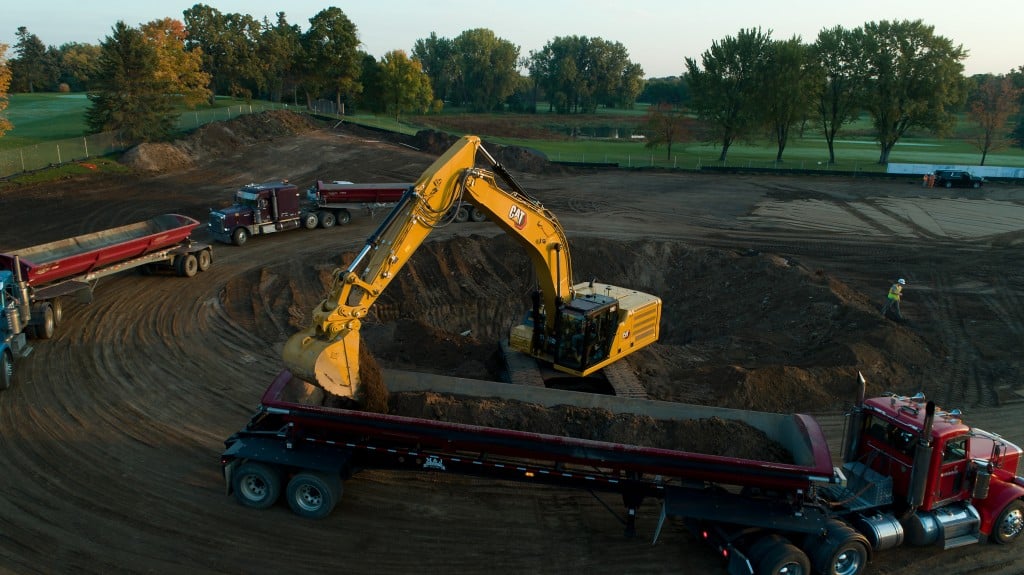 A wider track, higher power availability and heavier counterweight combine to improve productivity for the new Cat 340 hydraulic excavator. That power and stability pairs with Cat's Next Generation electrohydraulic system efficiency to aid in moving more tons per hour, the company states.
The 340, a 40-tonne-class excavator with a max dig depth of 8,210 mm (26 feet, 11 inches) and reach of 11,760 mm (38 feet, 7 inches), is powered by the Cat C9.3B engine. Three engine modes - Power, Smart and Eco - are capable of matching engine power to job site needs, while reducing fuel use. Cat has synchronized oil and fuel filter service intervals at 1,000 hours, both extending the interval between services, and reducing labour costs over time.
Reinforced structures ensure that the 340 is durable long-term and can handle harsh digging, truck loading, and hammer applications. Designed for challenging job sites and situations, the 340 is capable of working in a variety of conditions. It has both high-ambient temperature capability, cold-start capacity, and the ability to work at up to 14,764 feet above sea level. In cold temperatures the machine features auto hydraulic warmup which helps prolong the life of machine components and gets the machine on site more quickly.
Cat offers Deluxe to Premium Next Generation cabs, with a number of options available depending on the level. Deluxe cabs, for example, have a heated air suspension seat, while Premium comes with a heated and ventilated air-suspension seat. A touchscreen monitor and job dial offer quick navigation through machine controls and provide easy access to the machine's digital operator's manual. Keyless pushbutton start is standard and Bluetooth key fob is available. Operator ID provides a passcode for engine start, and also allows operators to save their preferred settings. Cat Stick Steer, available as an option, makes travel and turning much easier.
Standard technologies like Payload onboard weighing, Grade assist for maintaining grade, and 2D Grade with depth and slope indication, are designed to improve operator efficiency and productivity. Operators can store up to four depth and slope offsets to quickly cut to grade without a grade checker. Other features include Auto Hammer Stop, Auto Dig Boost, Auto Heavy Lift and Lift Assist.
Related Articles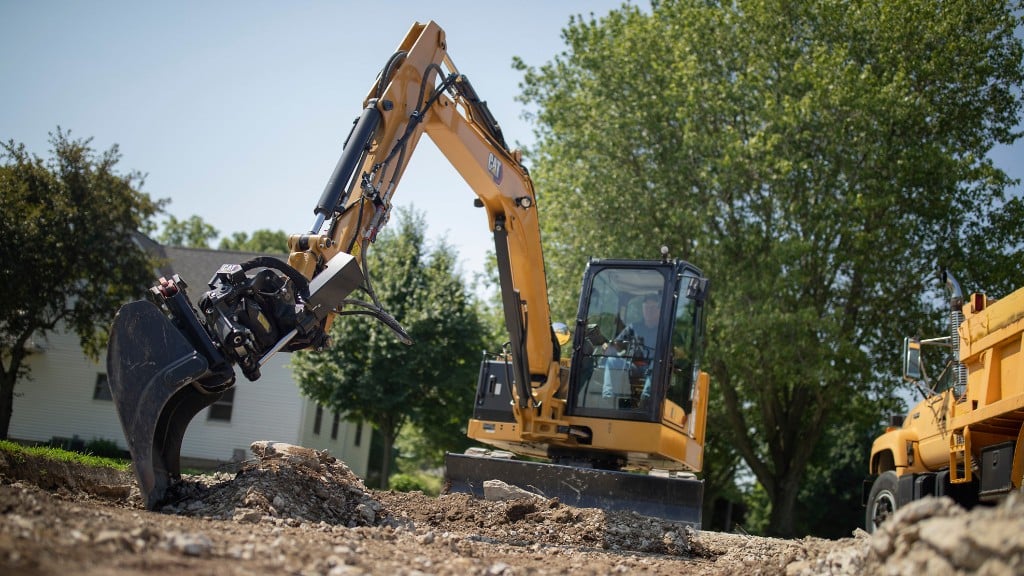 Caterpillar adds three tilt rotate system attachment offerings for mini excavators