Two Volvo electric wheel loaders upgraded for charge into North American market
Management app provides at-a-glance charging info and insight on Volvo electric fleets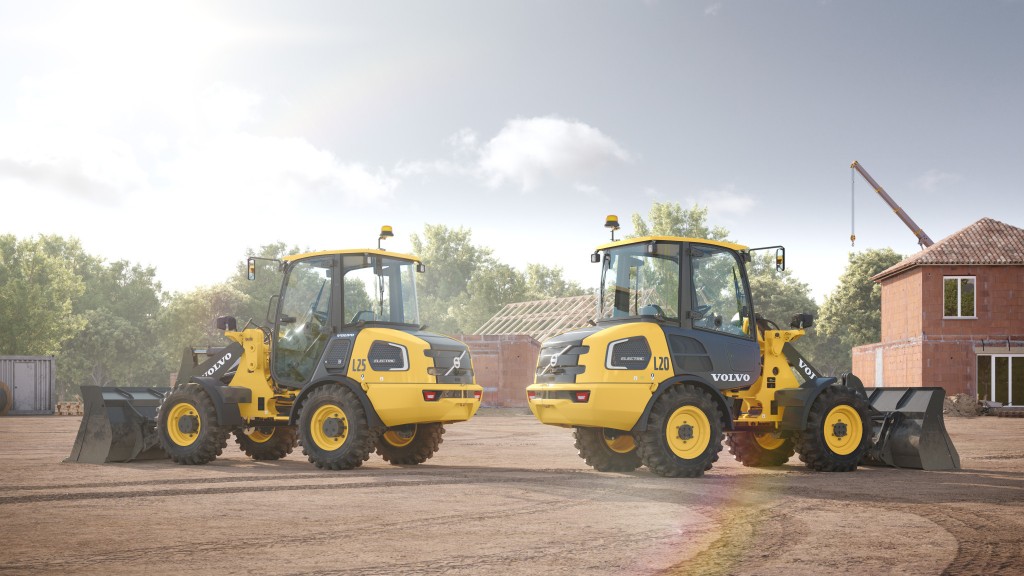 As deliveries of two Volvo CE electric compact wheel loaders begin in North America, the machines are being upgraded with additional features and benefits like higher speeds and linkage options, along with features focused on operators and optimized charging.
The L20 and L25 compact wheel loaders will roll into North American markets with a maximum speed increased to 12.4 mph (20 km/h), along with an option to add a parallel linkage, which offers high breakout torque in a number of applications. Both machines are zero emission and low noise, thanks to the elimination of the diesel engine.
Noise is one area targeted by the latest updates, with a new hydraulic pump and repositioning of the main control valve from the cab to the front frame reducing noise even further. In the cab, operators gain benefits from a programmable cab heater option that gives them the opportunity to program which days to pre-warm the cab.
Hill-hold functionality has been added thanks to a new electric parking brake, making life easier for operators in rough terrain or on slopes, and the disc brake has been removed in favour of a spring-applied and hydraulic-released wet-disc brake, which means that maintenance requirements have been removed for less cost and downtime.
At an operating weight of just over 10,000 pounds, the L20 Electric has a standard bucket capacity of 1.05 cubic yards, while its larger counterpart, the L25 Electric, weighs in at up to 11,618 pounds and can handle 1.17 cubic yards in a standard bucket. A parallel linkage on the L20 gives it unobstructed forward visibility and makes it a strong machine for pallet handling and fork applications with greater stability.
Both machines can charge from zero to full in about six hours thanks to the onboard 6 kW charger plugged into a 240V socket or level 2 public charging station. An optional offboard DC fast charger makes charging faster.
How EMMA can improve uptime and optimize fleet operations
Managing a fleet of battery electric construction machines can be a lot, so Volvo has made it easier by introducing its Electric Machine Management Application, or EMMA. is able to provide users with insights and information on one machine or several, ranging from charge status to location.
EMMA gives an indication of charging status on the user's machines with one glance, and alerts can be programmed to let the user know when certain charge levels have been reached, ensuring that charging is done efficiently. It also gives an estimate of working hours available, allowing for easier, more informed planning based on machine availability.
A map view gives a snapshot of machine location, and allows the user to check on the battery level and charging status of their Volvo machines on one screen.
Related Articles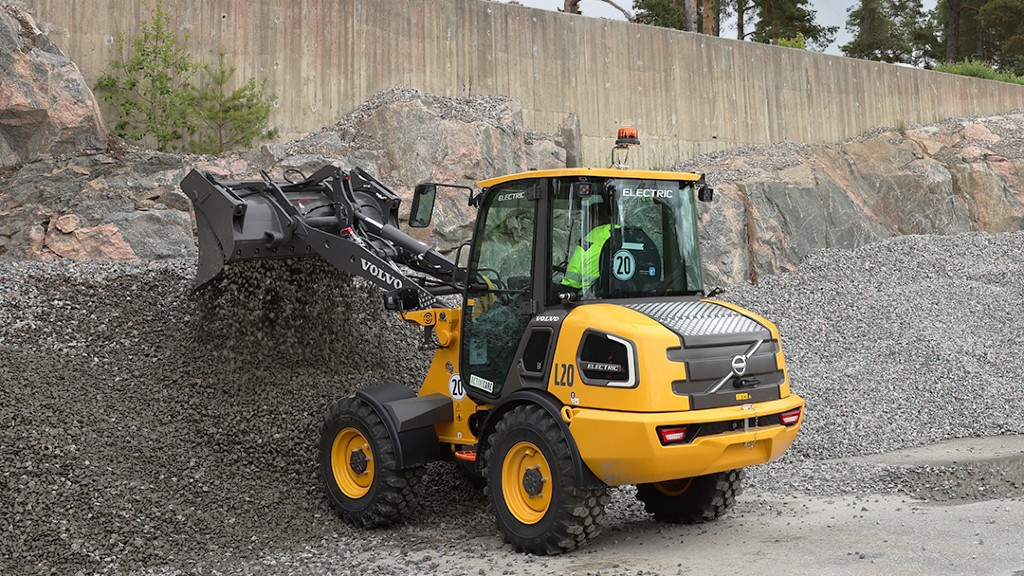 Volvo CE bundles charging, repairs, and more into one lease for electric compact equipment