Ease of Use tools keep Cat mini excavators on target and out of job site trouble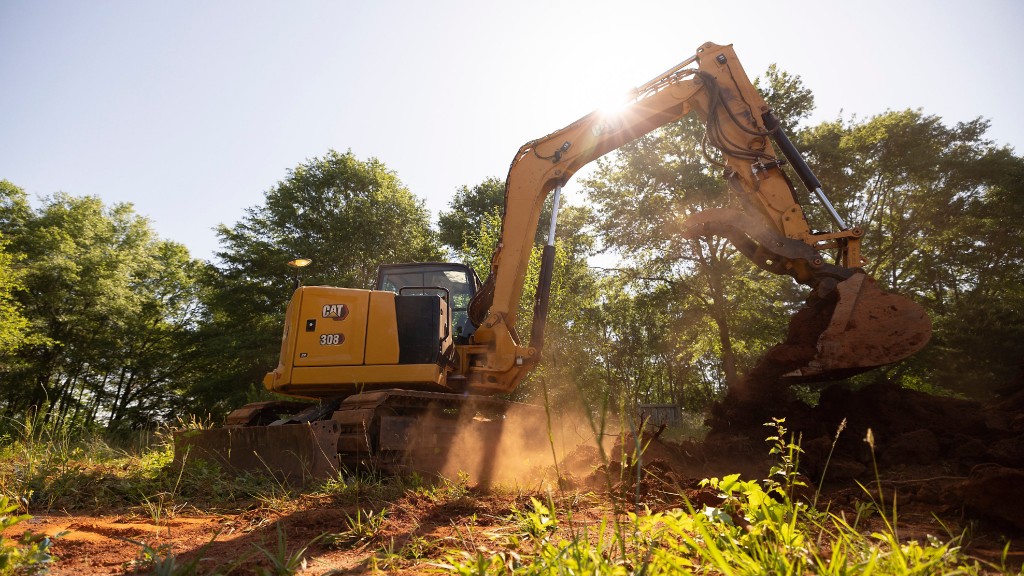 They may not be large machines, but Caterpillar is giving some of its mini excavators some big technology tools frequently found on their larger cousins to add safer operation and improve ease of use.
Cat is adding two Ease of Use tools to its 306 CR, 308 CR and 309 CR Next Generation mini hydraulic excavators: Ease of Use Indicate and Ease of Use E-Fence. Much like similar systems available on larger machines, these make work easier for operators, allowing them to reach grade more quickly and stay within specific boundaries.
Ease of Use Indicate is an entry-level grade system that features visual and audible indications of bucket positioning compared to the target grade, which gives operators an aid to reaching grade the first time and reduces overwork. Operators reach target grade more quickly with improved precision and reduced need for on-the-ground grade checking, which makes for a safer work environment.
Indicate is easy to use for operators - they set a target depth and slope via the in-cab guidance system, and receive real-time work-in-progress and distance-to-grade feedback.
E-Fence is designed to keep the mini excavator within a specific space, helpful for crowded job sites. The operator can program in preset boundaries for the ceiling, floor, wall and swing, which helps cut down potential clashes with structures overhead, under, in front of or to the sides of the excavator.
When set through the touchscreen monitor, the E-Fence stops any part of the boom, stick or bucket from passing those predefined limits. E-Fence Floor settings are ideal for protecting cables and other underground utilities beneath the mini excavator's work space. E-Fence Swing can help avoid problems with passing traffic or walkways, for example. New and experienced operators can work more efficiently and in a safer manner using these tools.
Both of these Ease of Use tools are packaged with Swing Assist and Bucket Assist, Cat notes. Swing Assist automatically stops the swing at one or two set points, which can be helpful in repetitive operations like trenching or loading. Bucket Assist helps manage the last known bucket angle and keeps cuts accurate for sloping, leveling, fine grading and trenching.
Related Articles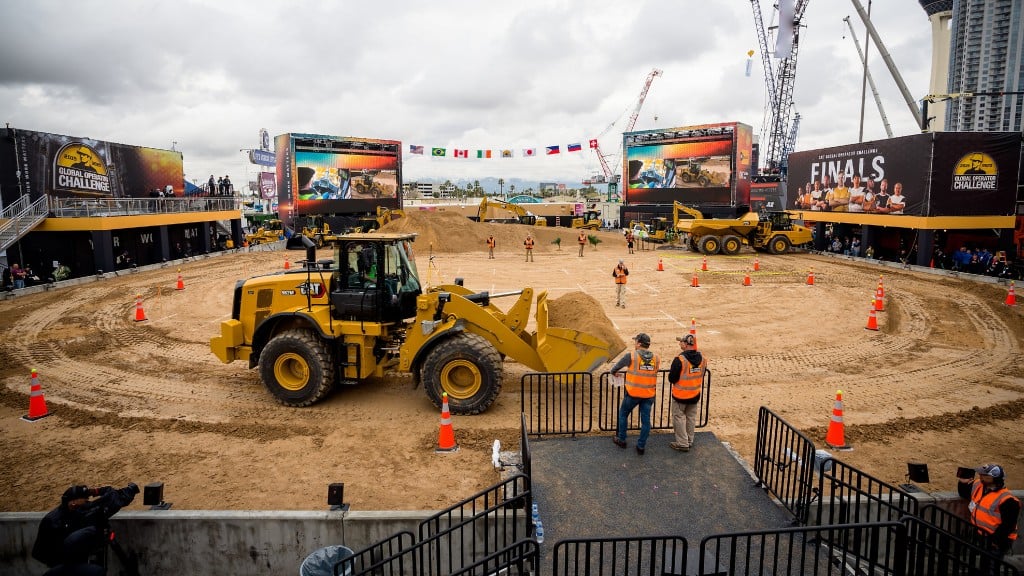 Caterpillar's 2022/23 Global Operator Challenge to be biggest Cat construction competition yet