Briggs & Stratton to debut expanded Vanguard battery lineup at Equip Expo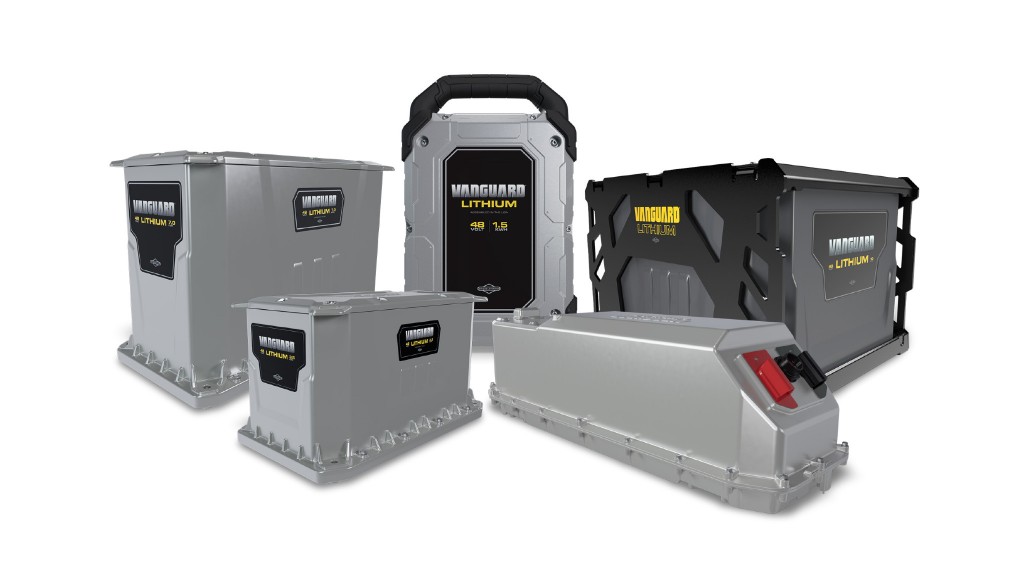 Briggs & Stratton is bringing an expanded lineup of Vanguard battery products to Equip Expo. This comes as off-highway equipment industries, like the turf market, are embracing the many benefits of electrification including lower emissions, less maintenance, and reduced noise levels. Vanguard is introducing three new commercial battery options – the 3.5kWh diecast commercial battery, 5kWh diecast commercial battery, and the 7kWh diecast commercial battery. Vanguard will have its expanded battery lineup – including the 1.5kWh swappable battery pack – on display at the Briggs & Stratton booth during Equip Exposition in Louisville, Kentucky, from October 19 to 21.
The lithium-ion 1.5kWh swappable battery pack is engineered to provide users with a reliable battery power option. The battery's exchangeable design allows users to quickly swap freshly charged packs from application to application, reducing downtime, and increasing productivity. The swappable battery pack can be used in tandem with other Vanguard packs to meet larger power needs and will be available for order in May 2023.
The new 3.5kWh, 5kWh, and 7kWh batteries from Vanguard all feature a diecast casing design that adds rigidity and reduces vibration and shock response from the pack. The modular design of the new commercial batteries empowers OEMs to integrate battery power into a wider range of applications. The batteries utilize lithium-ion chemistry and technology to ensure reliable performance and feature a 2,000-cycle lifespan with almost no maintenance, so operators can depend on instant power for the job at hand.
All three battery packs will be available for order in January 2023 and offer a total solution with the battery, charger, and battery management system that monitors voltage and temperature to assure safe and efficient operations.
With the addition of the new batteries, Vanguard now offers a range of battery power solutions including 1.5kWh, 3.5kWh, 3.8kWh, 5kWh, 7kWh, and 10kWh options.
Equip Exposition attendees will also have the opportunity to view solutions powered by Vanguard commercial battery packs. Visitors of the Briggs & Stratton booth will see the swappable battery pack in two concept units from Billy Goat and the 3.5 kWh diecast commercial battery in the new Simplicity BlueVoltTM CZ1 zero-turn mower.
Scag Power Equipment (Scag) is bringing its new EVZ electric zero-turn riding mower, which is powered by the 5kWh commercial battery pack from Vanguard. Visitors can see the EVZ in both Scag's indoor booth and outdoor demo booth.
The Briggs & Stratton outdoor demo booth will also be displaying the Vanguard trailer, which is powered by two Vanguard 10kWh commercial battery packs. The 18-foot enclosed trailers travel around the country visiting approximately 120 events each year to give dealers and OEMs a firsthand experience of the features and benefits that set Vanguard power products apart from the competition.
Company info
Related Articles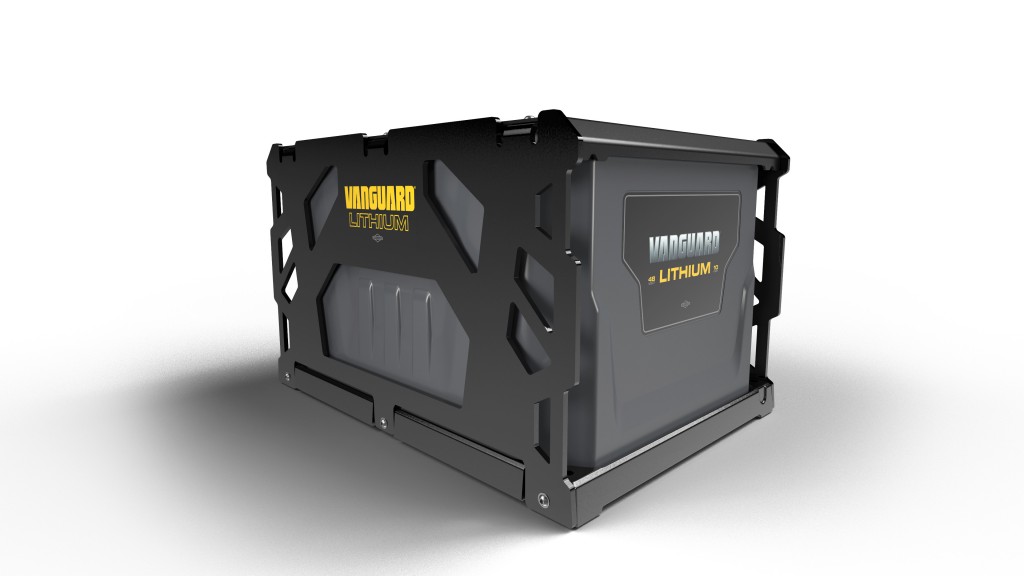 Briggs & Stratton to launch new lithium-ion battery packs at bauma 2022