(VIDEO) Manitowoc lattice boom crawler crane updates feature open-loop hydraulics and increased serviceability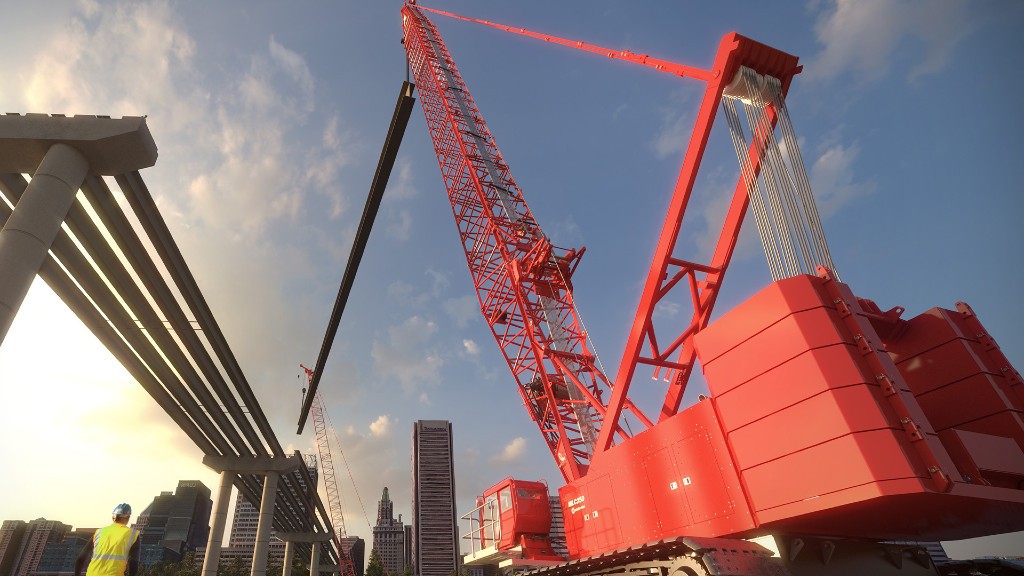 Manitowoc has updated the Manitowoc 999 lattice boom crawler crane to the new MLC250.
The MLC250 includes significant updates while retaining the characteristics of the 999. The improvements are designed to make operators and service technicians work more efficiently and comfortably. Fleet owners benefit from the extra flexibility and cost savings offered by this crane as it shares parts with many of Manitowoc's legacy and current cranes.
Key specifications largely remain unchanged, with the new MLC250 using the same #82 boom sections that provide a max boom length of 290 ft (88.4 m) and ideal load charts.
One key change is the switch to open-loop hydraulics, versus the closed-loop system on the 999. Now, every main function (aside from swing) is powered by the same two main pumps, reducing parasitic load. With fewer pumps constantly requiring power, operators will see an increase in hydraulic performance, along with a faster start in cold weather.
That engine remains the durable Tier 4F Cummins QSL9 that offers an ideal power-to-weight ratio in its class, now in a 340 hp at 2100 RPM version that complies with EU Stage V regulations.
Several major changes have been made to the carbody. The carbody counterweights now double as part of the upper deck and serve as a more stable walking platform, replacing the 999's walkways that pivoted over the counterweights. Taking inspiration from the MLC100 and MLC150, the new model features fabricated steel component enclosures with swing-open doors (rather than the fibreglass gullwing doors of its predecessor), which improves compartment access and mobility around the crane. The upper platform is easily reached via new steps mounted onto the undercarriage.
The crawler tracks are offered in standard 48-in shoe width and new optional 60-inch width for greater stability and reduced ground pressure. The crawler drive motor is relocated from the carbody to the tumbler to provide better performance.
Updates to the cab and controls
Operators will appreciate the improvements in ergonomics with a wider standard cab with an optional 20 degrees of hydraulic tilt. For more space, the MLC250 can be ordered with the Manitowoc Vision Cab, which is also offered on MLC300 and MLC650 models.
With these cab updates, the legacy EPIC system is replaced with the more user-friendly Manitowoc Crane Control System (CCS). The CCS features a full-colour graphic display and dual-axis electronic joysticks that simplify the entire lifting process and is common with Manitowoc's MLC range and Grove mobile hydraulic cranes.
The MLC250 is now available for order worldwide.
Related Articles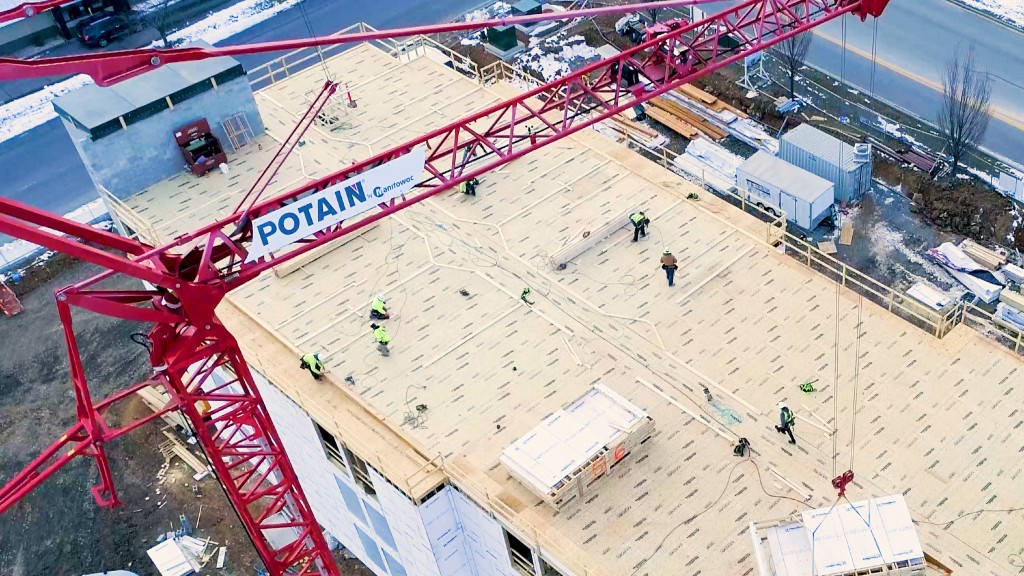 (VIDEO) Manitowoc self-erecting tower crane streamlines Cedar Run Construction project