Why microtrenchers are an effective solution for fibre installation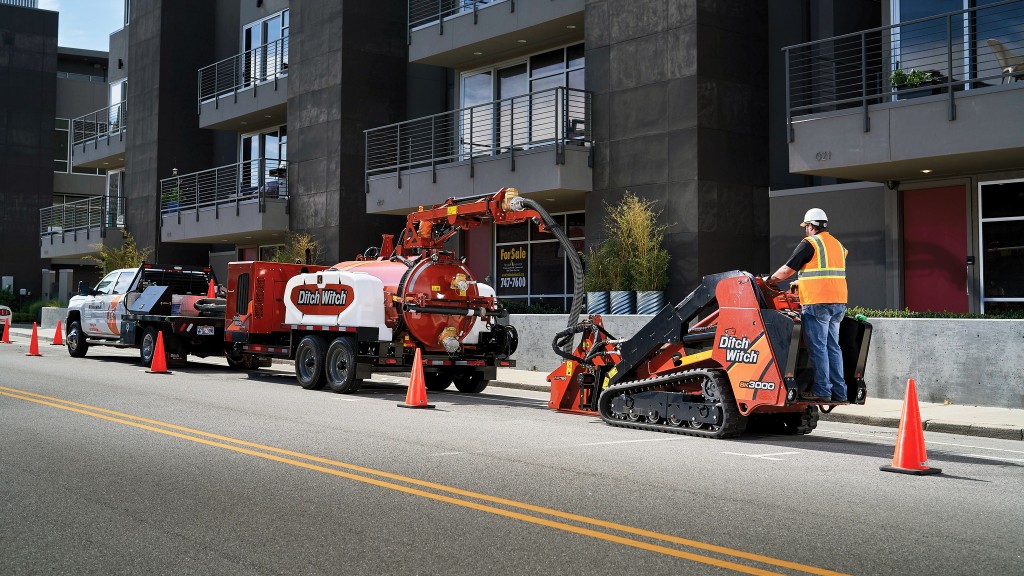 Demand for fibre-optic and cable installation is on the rise. To meet this demand, underground construction professionals are relying on their equipment to help them stay productive and meet fast turnaround times. Add in the ongoing labour shortage and efficiency becomes even more important. One solution that provides a faster, cost-effective method for fibre installation is microtrenching.
A microtrencher offers contractors the best of both worlds: the efficiency of traditional techniques with the simple cleanup of a trenchless solution. It is a systems approach that combines a host machine with a microtrenching attachment, blade, and vacuum excavation system. It's a one-stop shop for installation that minimizes traffic disruption, potential fees and permits, and spoils disposal needs – all of which significantly reduce the cost per foot of installation. The entire solution works as one to help contractors own the job site and stay profitable. Here's how it works.
Benefits of a microtrencher
The big question for underground professionals remains consistent: what's beneath the surface? Whether the job is in a well-established city or a newer residential area, there will always be a patchwork of buried utilities and natural ground obstacles to navigate. Additionally, many neighbourhoods and business developments are not built in straight, easily navigable lines. Trying to safely operate around modified and natural terrain can decrease speed and productivity.
Microtrenching is designed to tackle these issues head-on, cutting a narrower, shallower trench that gets under the upper layer of solid ground while reducing the likelihood of interference with most existing underground utilities. The low-impact process is achieved by pairing a microtrencher attachment with a host machine such as a stand-on skid steer or ride-on trencher. This equipment can dig a trench ranging from 0.375 to 3 inches wide and from 6 to 26 inches deep, depending on the equipment and the need. Microtrenchers also are designed to provide more maneuverability on the job site, enabling operators to efficiently cut on a street corner or around a cul-de-sac. While equipment can vary, the Ditch Witch MT16, for instance, can tilt up to 6 degrees in each direction.
When it comes to choosing a stand-on skid steer or ride-on trencher, the size of the job is the most important factor. As the distance increases, it becomes more cost-efficient to select the larger ride-on trencher. The larger the machine, the more power the attachment has, allowing it to cover more ground in less time.
There can be flexibility in how the equipment is used. If a microtrencher attachment is installed on a ride-on trencher, the unit will perform like a dedicated machine, and many contractors will choose to keep using it as such. If desired, however, the attachment can be replaced with a trencher, plow, saw, or new microtrencher, making the unit more versatile and valuable.
Key components of a microtrencher
Another crucial component of a microtrenching solution is ensuring operators have the right blade, especially when working in different ground conditions. The harder or more abrasive the material, the faster the blades or teeth will wear, which can cause delays and negatively impact productivity.
Most microtrenchers use one of two blades: conical or polycrystalline diamond compact (PDC). A conical blade rotates in a holder and functions like a traditional rock saw. Conical bits generally are more affordable, but they have a limited lifespan. Most will be effective through several hundred feet, meaning contractors may need to replace them fairly often. PDC blades are becoming more popular because they have a cleaner cut and can last more than 10,000 feet in certain ground conditions before needing to be replaced. Both types of blades are designed to be fast and easy to replace in the field – operators should be able to make the change in five to ten minutes using basic hand tools.
A vacuum excavator also is a critical component of a microtrenching solution – and one that impacts blade longevity. It works alongside the microtrencher to clean while cutting, helping remove debris in the trench prior to filling and allowing the grout used to stick to the surface. In the process, it also assists in locating and exposing existing utilities in the trench path. Both aspects serve as important differentiators between microtrenching and other open-cut solutions.
The type of vacuum excavator used is important. A dealer can help identify the right system, which can vary based on the size of the job and soil type. Ensuring the right level of suction is key – if the microtrencher is recutting the same spoils over and over, the blade will wear out a lot faster. A good rule of thumb is to select a system with a suction force of at least 1,000 cubic feet of air per minute (CFM). Another feature to watch for is the port size. Some microtrenchers are equipped to support varying port sizes, creating flexibility for contractors to choose their own vacuum excavator.
Designed to boost operator efficiency
For a machine to deliver the greatest benefits, contractors need a crew prepared to operate it – and that's not something that can be taken for granted right now. Microtrenching solutions don't require as extensive training as other technologies, allowing new operators to get up to speed quickly and offering greater continuity of operations as crew members come and go.
With increased levels of demand for fibre-optic and cable installation, contractors need solutions that increase productivity and cost efficiency. From the precision of the equipment to the flexibility of operation, microtrenching is an innovative example uniquely suited to today's job sites.
Scott McKinley is a product manager with Ditch Witch.
Related Articles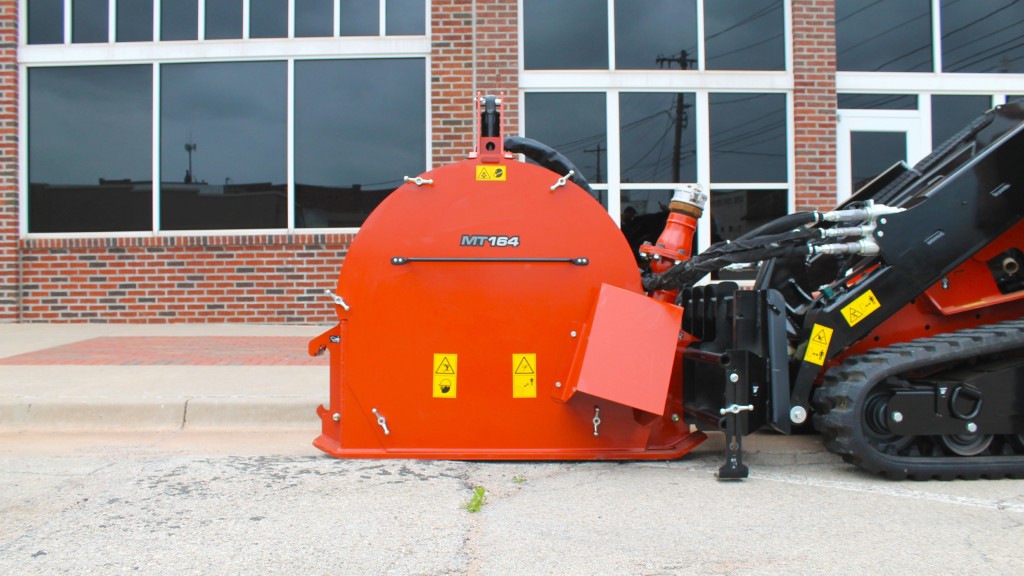 Reduce compact cable installation costs with Ditch Witch's microtrencher attachment