How predictive maintenance produces greater vocational truck uptime
Vocational truck owners are using new tools and techniques to keep their trucks on the road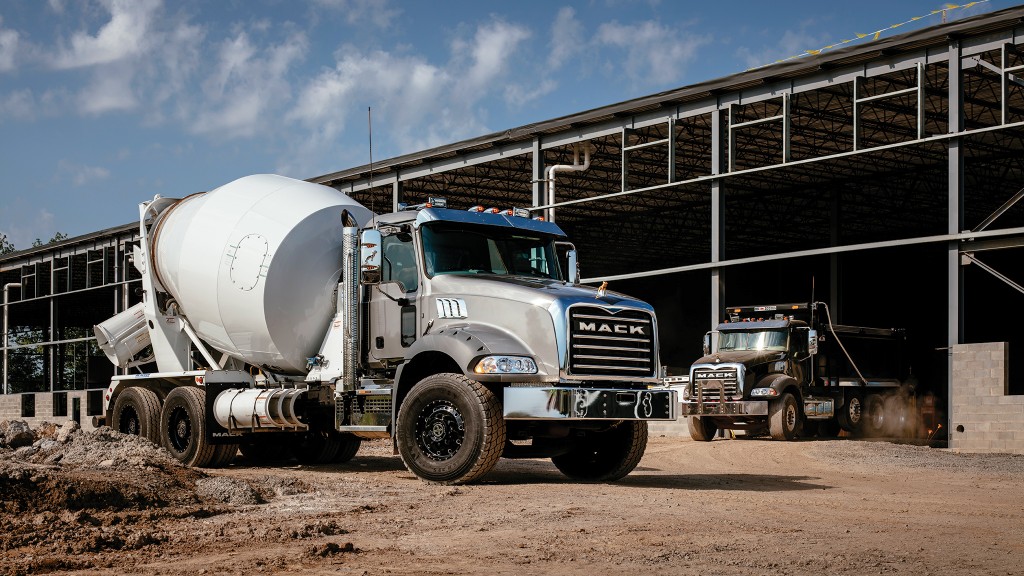 Vocational trucks, whether they're hauling gravel, mixing concrete, or carrying a service body, have one thing in common: they all take a beating on the job. Trucks that work on rough job sites while carrying heavy loads need plenty of care and attention to stay up and running.
While there is no way to prevent all sudden maintenance needs on vocational trucks, today's technology is advancing the ability of fleet managers to keep track of truck conditions and maintenance, giving them an opportunity to better plan service work in advance to improve uptime. They can identify trends and concerns early on and then use that data to catch any potential problems before they happen. This predictive maintenance is growing in interest among owners and buyers who are taking advantage of expanded connectivity to improve their uptime.
"In general, our vocational customers are looking for a truck that can support their business growth and provide them stability," described Mack Services and Solutions Strategy Manager Patrick Brown. "Many vocational customers operate on strict timelines, and providing them a truck that maximizes uptime is essential. This is where predictive maintenance can be invaluable."
Track and analyze truck data
Predictive maintenance is about keeping track of and analyzing data collected by systems on a truck to ensure that anything that goes unnoticed by the driver and daily maintenance teams is recognized well ahead of time.
"We use the vehicle's operating condition data, along with component sensor data, to make data-driven decisions and diagnose, prevent, or postpone failures that used to become a breakdown into an additional operation completed during a preventive maintenance event," explained Eric Swaney, product manager, Connected Vehicle Services with Volvo Group North America.
Telematics and connected technology are well established, especially in on-highway trucks, and are growing in their uptake among vocational users as well. Swaney explained that with the variables that vocational trucks deal with on job sites and more challenging operating environments, manufacturers are incorporating the needs of connected systems into their designs. With more and more sensors being added, the specific data now collected allows for more precise predictions regarding the condition and life of various components.
That backbone of services from the on-highway side of trucking means customers can take advantage of numerous online tools, Brown pointed out. Mack's GuardDog Connect telematics, he noted, is key for predictive services, while also providing over-the-air updates to ensure that the most recent versions of those technologies are available to maximize uptime.
As data comes in from the various sensors, it is analyzed and reviewed, and any potential issues are identified. With the amount of data that comes in, it's important to focus on the specifics, rather than be flooded by information, Swaney said.
"Sharing of actionable data as it comes to maintenance, versus just throwing raw data at dealers and customers, is our aim in developing our services. Anyone can feed dealers and customers raw data, but the value comes in turning that [data] into simple actions needed to maintain that truck," he said.
Useful data for dealers and owners
Dealers are able to take the data they receive and make use of it to gauge the health of their customers' vehicles, providing a framework to develop maintenance strategies.
"We are implementing connected tools to provide visibility to vehicle health and diagnostic data, which will help their operations run more efficiently and expand on the service they currently offer our customers," Brown said.
On the customer side, Mack's system provides customers support to detect issues that arise, notify them, and keep their trucks running. That means taking the potential for problems and turning it into an opportunity early on, Swaney noted.
"With predictive maintenance, we aim to turn component failure into a maintenance event, rather than a breakdown, and to optimize what maintenance work is done in that one stop, avoiding multiple stops in a short period of time," he said. "We feed our learnings back into our design cycles to constantly improve our components, extending life and maintenance intervals to help our customers."
As the technology develops, it's likely the vocational sector will see more evolution of the predictive approach to maintenance, Brown suggested. As on-highway services are tailored more and more to vocational operations, services are likely to evolve and expand.
"The key here is flexibility - these customers operate in many different job sites, and needs vary by product type," he added.
While much of the health monitoring and analytics is currently done in the cloud, Swaney expects that in the near future much of that work will be done at the truck, with only certain types of actionable data sent via telematics to the office.
"We need to pull a lot of data from the trucks . . . this approach allows the vehicle to handle the complexity and large amounts of data locally," he described. "Then we use the cloud to gather results, learn, and improve the models that then deploy to the fleet."
Related Articles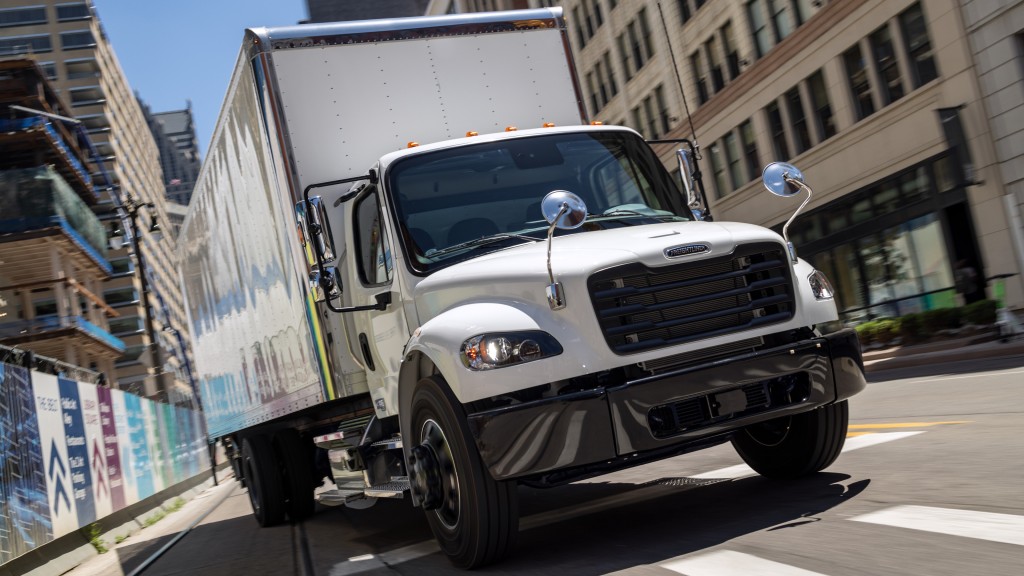 Freightliner medium-duty vocational truck lineup updates aim to increase productivity and comfort