Cambie Forming to build 56-storey Burnaby residential building using newly bought Liebherr tower crane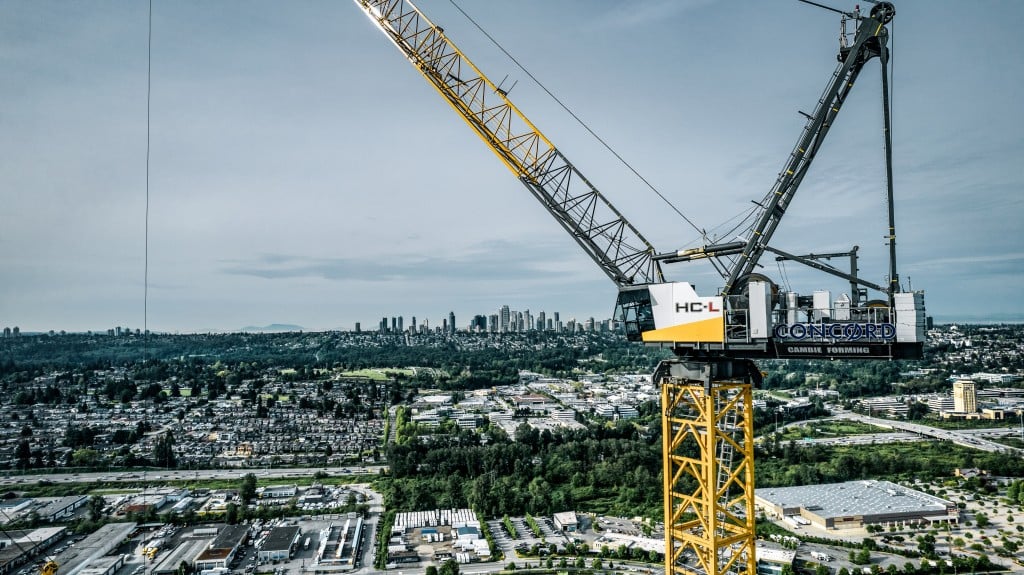 Cambie Forming Ltd. has bought another 280 HC-L 12/24 Litronic tower crane from Liebherr. The new luffing jib crane is out on its first job in Burnaby, Canada. A 56-storey residential tower is being erected there as part of a development project.
"The 280 HC-L is an extremely reliable and responsive crane. It's by far the best crane I've worked with in my 25-year professional career," says crane operator Richard Out.
Out says that the Micromove and level luffing technologies impressed him. These functions have helped him place concrete formwork panels with millimetre precision. Plus, he has an unrestricted view of loads from inside the LiCAB crane operator's cab.
The 280 HC-L with a maximum 24-tonne load capacity is helping to build Hillside East Tower One to a final height of 182 metres. The skyscraper is part of a neighbourhood development project in the city of Burnaby, British Columbia, Canada. Several buildings are being constructed in the Brentwood district to accommodate residential and retail units as well as cafés and restaurants. At the same time, a Liebherr 355 HC-L 16/32 Litronic is working on Hillside East Tower Two. The building is to be 142 metres high. Two further skyscrapers, directly adjacent to the Hillside East Towers, have now been completed. These were also successfully erected with the help of two Liebherr 280 HC-Ls.
HC-L series cranes are optimally designed for use on tall buildings. They can be assembled on tight construction sites and feature high-performance drives. To ensure the appropriate handling capacity, the cranes also offer straightforward load hook re-reeving from one to two-line operation. The level luffing function makes work easier for the crane operator and ensures safe and efficient operation on site. When the jib moves, the control system automatically readjusts the hoist unit so that the load hook travels along a horizontal path.
A climbing process is also important for safety and efficiency on the construction site. The 280 HC-L crane climbs up the building just like the 355 HC-L. Both cranes could only be assembled in one place, as site operations would have been disrupted otherwise. Liebherr and Cambie Forming developed an ideal climbing process to minimize the loads on the building and the crane guy wires. Despite these challenges, only six guys were needed to climb the cranes to the height.
"We've owned Liebherr products for more than 15 years and have complete confidence in the reliability, quality of manufacturing and usability of these cranes as well as the provided customer service," says Peter Betz, managing director at Cambie Forming. "As far as we are concerned, 280 HC-L cranes have the best lifting and luffing speeds out there, they also offer impressive lifting capacities and are flexible when it comes to assembly."
The 280 HC-L's current job is expected to last until November this year. The 355 HC-L is scheduled to be disassembled in October.
Related Articles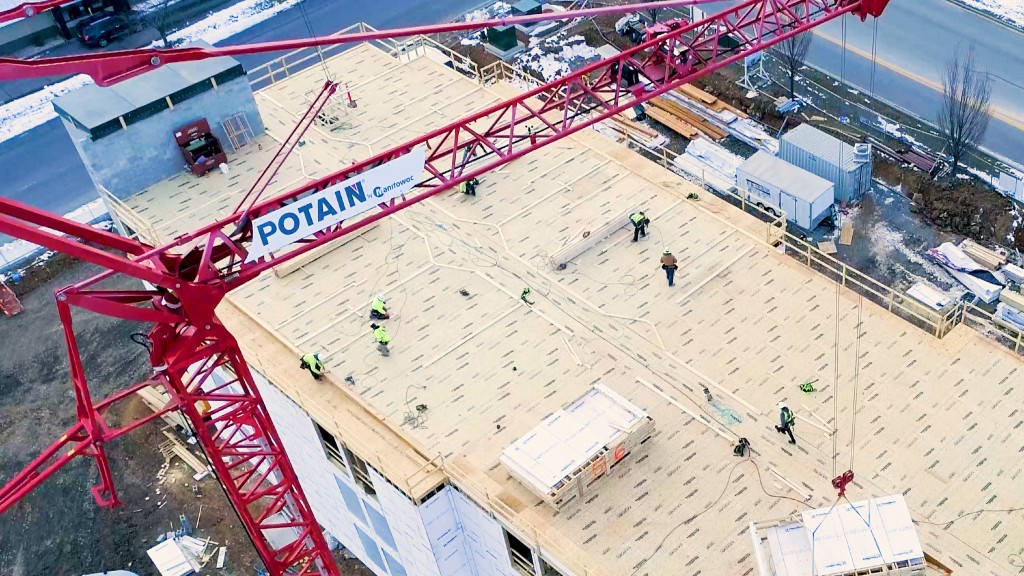 (VIDEO) Manitowoc self-erecting tower crane streamlines Cedar Run Construction project