Liebherr's new flat-top tower crane series additions utilize 12-tonnes of lifting capacity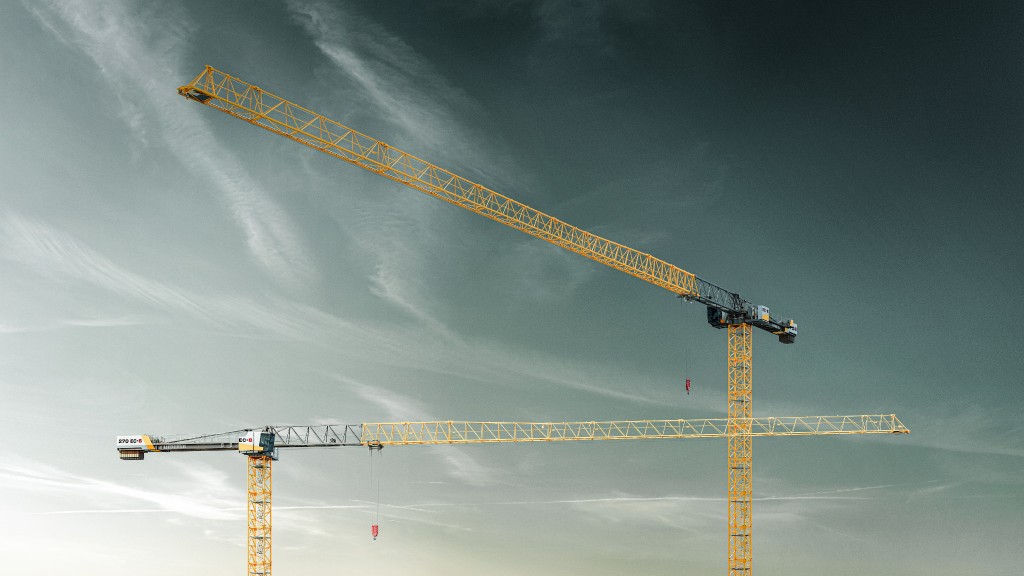 Liebherr has added two tower cranes to its EC-B series of flat-top cranes. The Liebherr 300 EC-B 12 Fibre tower crane uses a Liebherr fibre rope and is able to deliver better performance values than similar cranes with a steel rope. The fibre rope also has a much longer service life which means that the rope has to be changed less frequently.
The 300 EC-B 12 Fibre has a 70-metre jib and delivers a lifting capacity at the jib head of 3250 kilograms. The steel rope version of the 270 EC-B 12 with a 70-metre jib has a lifting capacity at the jib head of 2850 kilograms. Powerful hoist units and pure two-line operation make both machines efficient. The new cranes will replace the existing Liebherr 250 EC-B and 278 EC-B Fibre models.
Erection of botht eh 250 EC-B 12 Fibre and 270 EC-B 12 tower cranes
The tower cranes have been designed for simple transport and erection, which also delivers cost benefits for rental businesses. The counter-jib, slewing platform, and jib segments can be carried to the site in just four transport units due to their stacking system. This also makes a contribution to reducing greenhouse gases and reducing fuel costs. The jib and counter-jib can be attached to the slewing platform easily, and safely. This is all made possible by Liebherr's quick-release connectors. Depending on the requirements at the site, the jib can be extended or reduced to 2.5-metre sections.
Both machines have a 21 HC 290 tower connection. This tower system, which measures 2.1 by 2.1 metres, is an ideal choice in terms of performance and economy. It enables a maximum free-standing hook height of 71.5 metres. The 24 HC 630 enables a maximum free-standing hook height of 91.7 metres to be achieved.
The crane's cabin with TC-OS
To ensure safe crane operation, the crane operator has an ideal view of the crane and site at all times. The LiCAB crane operator's cabin features an ergonomic control stand and large glass windows. The cabin also includes a 12-inch display. The Tower Crane Operating System (TC-OS) provides crane operators and erection engineers with special menus, a large selection of languages, and readily understandable dimension units. Smart assistance systems such as Load Plus (up to 20 percent increase in lifting capacity), Micromove (fine positioning of loans), and ABB (operating-range limiting system) support the crane operator and enable him to hoist loads safely.
The 300 EC-B 12 Fibre and 270 EC-B 12 tower cranes cover a wide range of operations. Due to their design, multiple flat-top cranes can operate on constricted sites without any problems.
Related Articles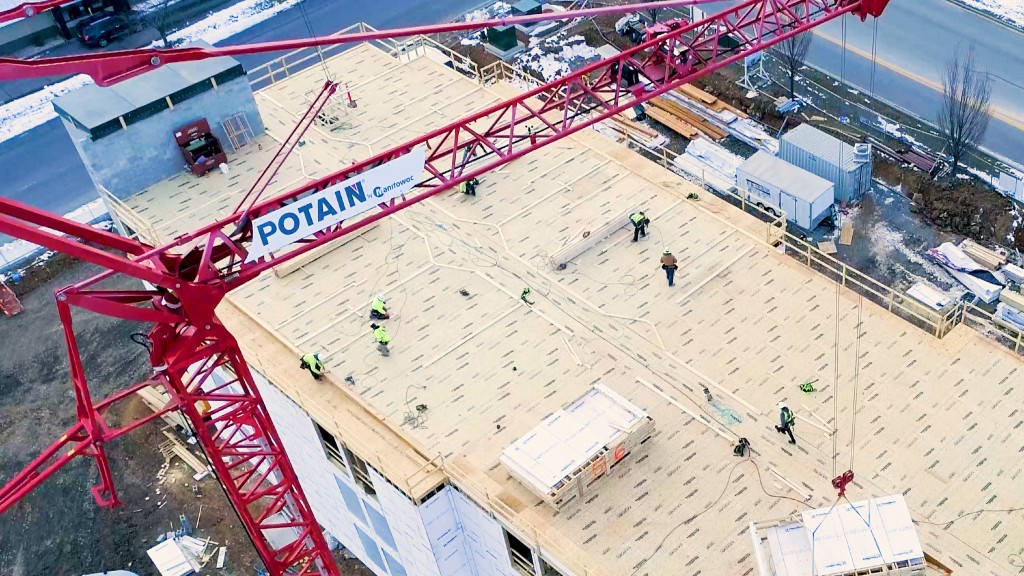 (VIDEO) Manitowoc self-erecting tower crane streamlines Cedar Run Construction project