Terex Washing Systems launches two machines with increased production features at Hillhead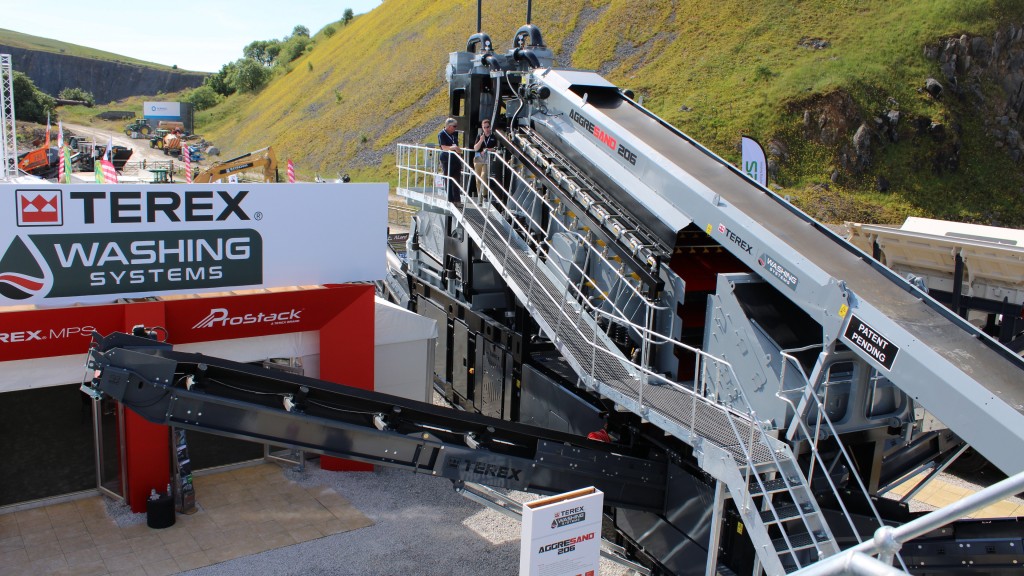 Terex Washing Systems (TWS) has launched two new machines at Hillhead 2022.
New Terex Washing Systems sand and aggregate washing unit
The first machine was the FM Pentium which has the capability to wash one grade of sand and one grade of aggregate on a single chassis. The FM Pentium is a static sand and aggregate washing unit and is the latest machine in the FinesMaster range and builds upon it with increased production and versatility.
The machine combines a collection tank, centrifugal slurry pump, hydrocyclone(s), and a dewatering screen. With a feed rate of up to 150tph of pre-screened material, the FM Pentium can produce up to 120tph washed sand.
A new addition to the AggreSand machine line
The second machine launched was the AggreSand 206 wash plant. The first TWS AggreSand was launched back in 2013, the 165.
Thanks to improvements and investments in product expansion over the last decade, Terex Washing Systems is launching the AggreSand 206. Some of the new key features include an increased feed hopper size option to allow for greater feed capacity and a redesigned Cyclone underflow box and dewatering screen to give sharper cuts in blending and enhanced end product. The machine has a new chassis design that enables the AggreSand to be more easily integrated with other TWS products. Access points have been improved for easier maintenance and high grip walkway access, allowing for access to all critical components, with additional updated patented maintenance features.
Terex Washing System's new sales approach
Terex Washing System also released details of the company's 'Factory Direct' sales approach in the U.K. market allowing for increased collaboration between users and factory experts. TWS support and aftersales service teams allow for quick and accessible access to continue operations, installations, start-ups, and commissioning.