LBX Company to begin Pink-Belt breast cancer charity tour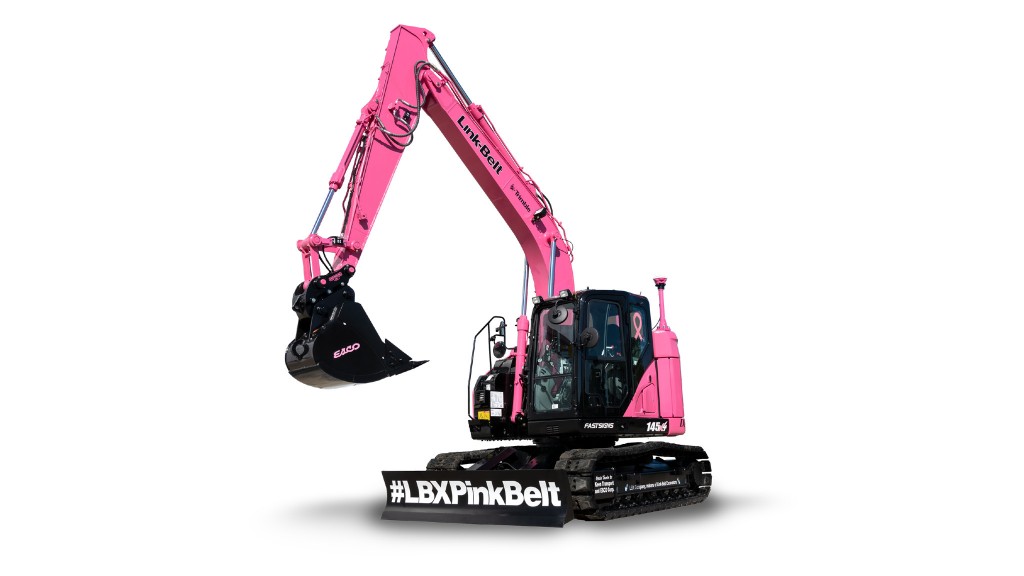 LBX Company's Pink-Belt is a 145x4 Link-Belt excavator painted a vibrant pink for breast cancer awareness. Pink-Belt is fully equipped with an ESCO bucket, TAG coupler, and Precision Grade powered by Trimble Earthworks.
The pink 15.2 metric ton excavator is set to be on display at various charity events and fundraisers on the Diggin' for a Cure tour. The tour will conclude at the annual CONEXPO-CON/AGG event in Las Vegas on March 10 to 14, 2023.
Pink with a Purpose
During CONEXPO-CON/AGG, Pink Belt will be auctioned off with 100 percent of the proceeds going to the National Breast Cancer Foundation and Saint Joseph Hospital Foundation's Yes, Mamm! program to aid their efforts on the national and local levels.
National Breast Cancer Foundation aims to help and offer hope to people impacted by breast cancer through early detection, education, and support services.
Yes, Mamm! provides free mammography screening, diagnostic services, and program support to uninsured and underinsured women and men. In the previous seven years, the charity has given about $630,000 in support through this program, providing over 3,000 screening mammograms, 700 diagnostic treatments, and 500 ultrasounds.
Diggin' for a Cure tour locations include:
Heavy Machines, Inc. – Memphis, T.N.
Link-Belt Mid-Atlantic – Ashland, V.A.
ESSCO Truck & Equipment – Staten Island, N.Y.
Chadwick-BaRoss – Chelmsford, M.A.
Kelbe Brothers Equipment – Butler, W.I.
Amarillo Machinery – Amarillo, T.X.
National Breast Cancer Foundation – Frisco, T.X.
Trimble Dimensions – Las Vegas, N.V.
Rasmussen Equipment Company – West Valley City, U.T.
Trimble Inc – Westminster, C.O.
Bejac Corporation – Visalia, C.A.
Triad Machinery – Portland, O.R.
ConExpo-CON/AGG – Las Vegas, N.V.
Related Articles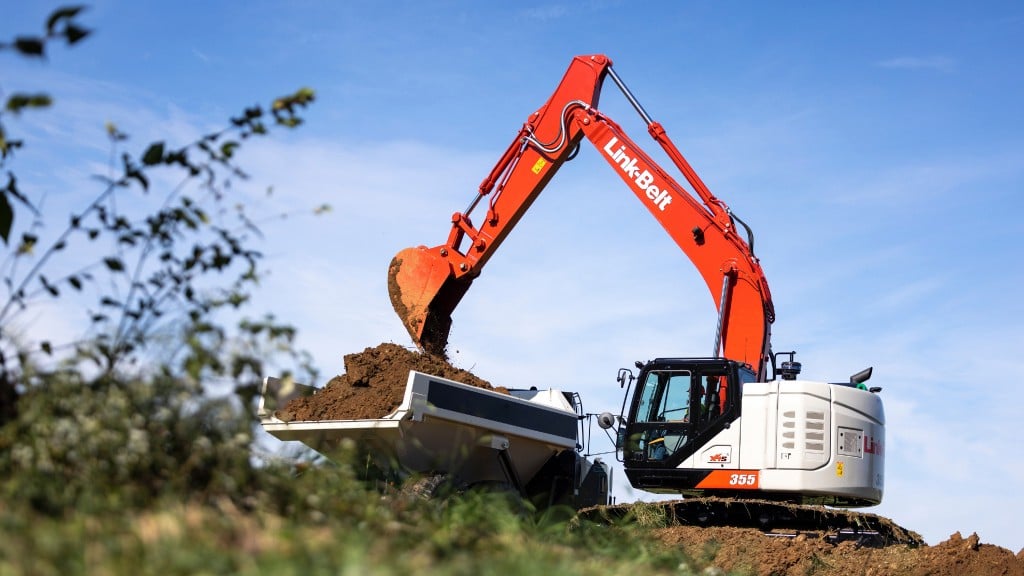 LBX launches new shortened tail swing excavator ideal for road construction, residential excavation, and more