Metso Outotec upgrades monitoring technology with emissions tracking and remote troubleshooting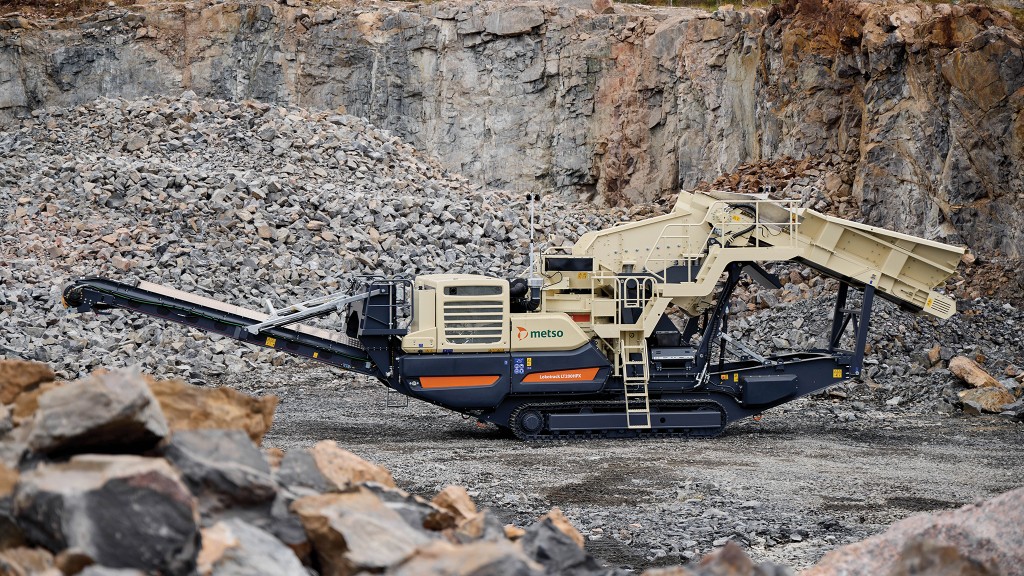 Metso Outotec has launched an upgraded version of Metrics, a cloud-based tool for real-time monitoring of aggregates customers' Lokotrack mobile crushers and screens. The new remote monitoring solution will bring better connectivity and optimization benefits to crushing processes. The solution has been developed together with distributors and customers and offers several features to help achieve sustainability and operational goals.
The new Metrics features include C02 tracking, 24/7 access to real-time data, a maintenance module, critical dashboards for utilization, and geolocation. Furthermore, the new Metrics allow remote troubleshooting. The user interface can be tailored to address different customer needs. New features and functions can be also updated remotely.
By combining the new Metrics with the company's global service footprint, Metso Outotec and its distributor partners can support customers in making data-driven decisions that impact their crushing and screening operations.
"We wanted to develop a next-generation solution that will bring quantifiable value and deliver more production hours and tons to our customers. The key to building sustainable operational efficiency is having the correct information to make decisions and select the right combination of services to lift the bar. Metso Outotec Metrics for aggregates connects mobile crushers and screens, providing increased real-time data visibility and analytics to improve availability, performance, reliability, and profitability," says Merja Tyyni, vice president of standard crushers at Metso Outotec.
In addition to the improved speed of data transmission, new features will continually be developed. One new feature currently in development is integrated mass flow measurement for tracking production and waste to help customers quantify their production performance.
Metso Outotec Metrics for aggregates generate a strong link between customer operations, product management, and product development.
"The new Metrics will enable us to take equipment features and customer experience to a new level by improving our customers' equipment's performance and increasing both uptime and the overall machine life-cycle," says Kimmo Anttila, vice president, Lokotrack solutions, aggregates business area, Metso Outotec.
Retrofit kits available for select legacy machines
While newer Lokotrack machines come equipped with Metso Outotec Metrics, legacy equipment can in most cases be modernized and integrate equipment digital connectivity with a retrofit kit. In the first phase, the retrofit kit is available for certain Lokotrack crushers and screens.