PJ Trailers updates flatdeck trailer with newly designed gooseneck coupler system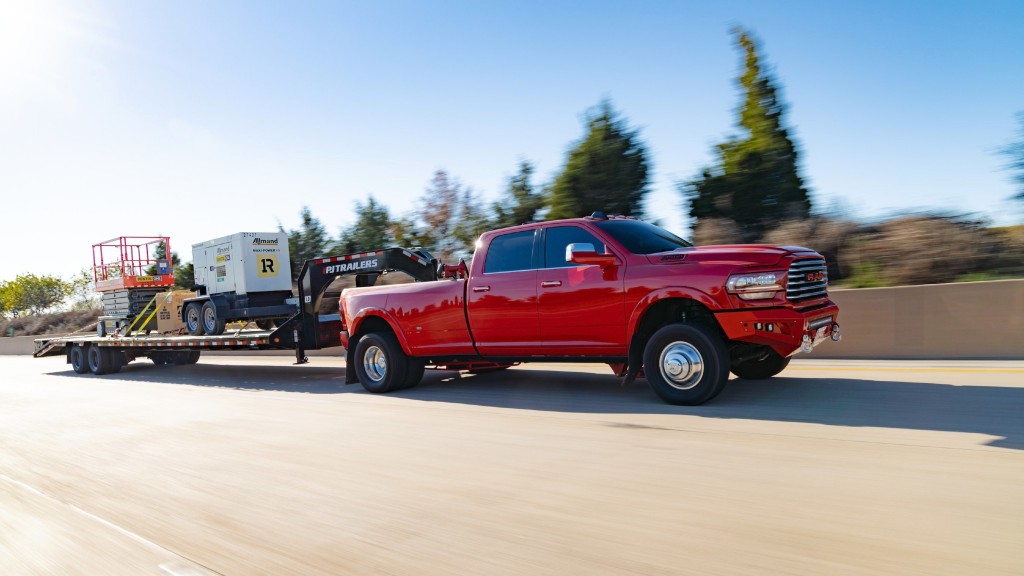 PJ Trailers has updated the Low-Pro Flatdeck with Duals (LD) flatdeck trailer. The LD 25,000 GVWR now comes standard along with upgraded features for improved looks and performance, including a new gooseneck design, coupler, frame design, suspension, and more.
"We've built the new LD for the next generation of hauling," said Jerad Guest, Director of Product Development for PJ Trailers. "The standard features and options we've included are a real testament to PJ Trailers' commitment to innovation and product improvement, and will help the LD continue to bring incredible value to our dealers and the customers they support."
Many of the new standard features, like the Demco EZ Latch gooseneck coupler and TwistGuard frame design, make the LD ideal for hauling heavy loads.
Giving the LD an all-new modern look is the ProBeam gooseneck which is constructed from a single piece of steel and redistributes stress across the neck's frame for fewer stress points.
The TwistGuard frame design provides T-shaped intersecting pipe supports to reduce frame twist and improve torque control, with testing showing up to a 60 percent reduction in twist compared to non-torque tube trailer frames.
The LD is the first gooseneck to feature PJ Trailers' new Demco EZ Latch gooseneck coupler. The Gooseneck Coupler was co-developed in a with Demco and is a product exclusive to ATW, which will continue to roll out across PJ's line-up of gooseneck trailers, as well as other ATW brands.
"PJ Trailers and their all-new LD model was the perfect fit to introduce this exciting new coupler design," said Johnathan Bradley, Vice President of Sales for ATW. "The Demco partnership, with their long history and deep product knowledge, was absolutely critical in developing this innovative coupler that will continue to add great value for our dealers and customers both at PJ and across ATW."
Unlike a standard trailer coupler, a Demco EZ Latch system automatically latches when dropped onto a hitch ball, giving trailer owners and operators a secure and easy way to hitch up and tow. The new EZ Latch gooseneck coupler will be the first gooseneck coupler to make use of this technology. The EZ Latch Gooseneck Coupler includes all-new housing built specifically for goosenecks and will feature a distinct color for the PJ Trailers models.
Other features on the LD now include the Dexter HDSS adjustable suspension, Monster Steps with a new retractable design, and new hold-down latches for the optional Monster Ramps providing reduced noise and vibration while in transit.