New Road Widener spray bar attachment helps in offset vibratory roller dust suppression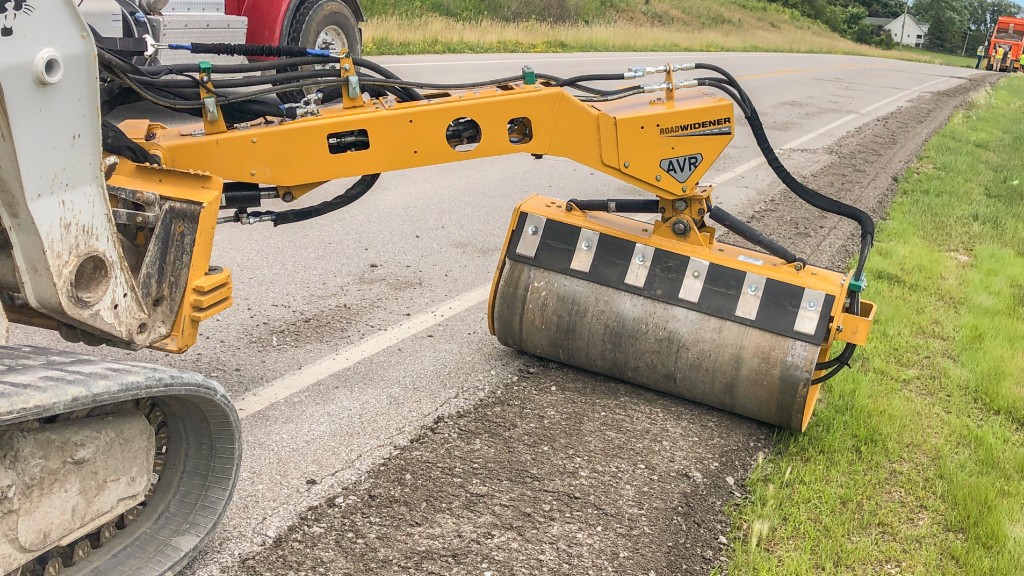 Road Widener LLC. now offers a spray bar system that increases the versatility of the company's offset vibratory roller attachment. This accessory fits on all offset vibratory roller attachments and aids in suppressing dust particles, compacting aggregates, and preventing clumping when rolling hot mix asphalt. It can be attached to the offset vibratory roller, a compaction attachment that allows the host machine to drive safely on flat ground while compacting shoulders, ditches, trenches, and other areas alongside the road. The spray bar system will allow contractors to increase efficiency and versatility when compacting a variety of materials including asphalt, stone, gravel, and topsoil.
The offset vibratory roller offers contractors safety over self-propelled compaction machines that have a greater risk of tipping. The attachment's offset design allows the host machine to drive safely on flat ground while compacting sloping shoulders, ditches, trenches, and other areas alongside the road. These are tasks that have traditionally put road crews in danger of rollover accidents.
"The United States Department of Transportation's Road to Zero Deaths initiative is a program we feel strongly about," said Lynn Marsh, Road Widener's president. "We've worked in the road construction industry and know firsthand the challenges and dangers crewmembers are up against each day. This led us to engineer a solution to heighten safety with an offset design. We believe that our offset vibratory roller will help achieve the goal of Moving to Zero because it truly offers incomparable compaction safety."
The spray bar system comes with two seven-gallon tanks for each side of the roller and can pair with any size of water tank that may already be on the host machine. These features all complement the offset vibratory roller that has a total reach of nine feet and can be purchased with a two-, three- or four-foot-wide drum. The drums can pivot up to 30 degrees, reach up to 30 inches below the mounting point, and are interchangeable. This allows road crews to take on jobs of varying sizes and aggregates by purchasing additional drums instead of investing in multiple self-propelled machines with engines that can fail. Additionally, the vibratory feature operates between 2,500 to 3,500 vibrations per minute for optimal compaction.
The offset vibratory roller attaches to any host loader, skid steer, compact track loader, or road grader by inserting the host machine's lift arm pads into the offset vibratory roller's mounting pad. An adapter plate is also available for host machines like compact backhoes and telescopic loaders that may not be readily set up to accept standard attachments. It is compatible with standard and high flow hydraulics. The attachment operates without an engine, powertrain, or any associated parts of its own, which makes for less maintenance than self-propelled machines while also reducing labour.
Related Articles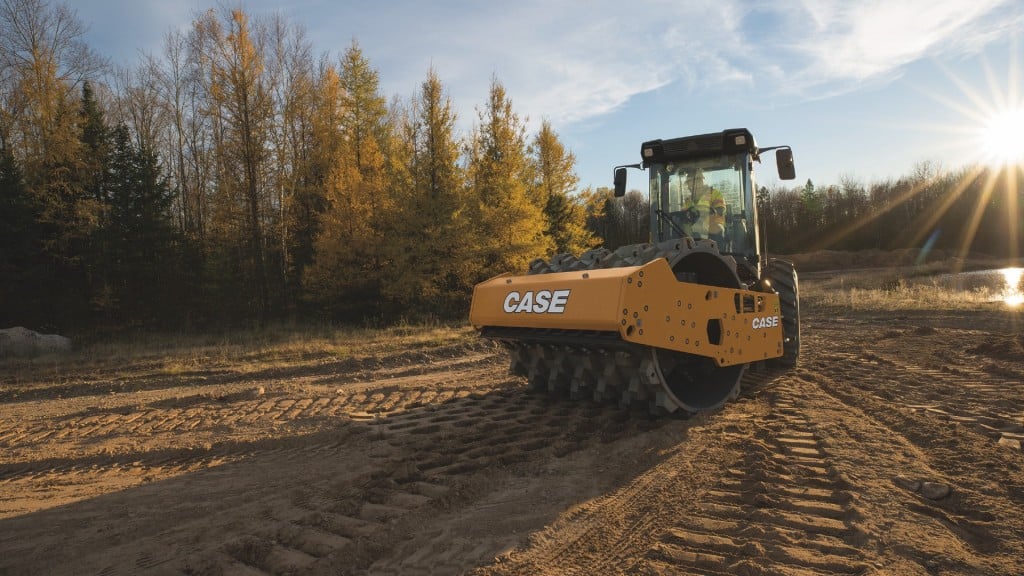 CASE introduces single-drum vibratory rollers for fast and consistent soil compaction