Sandvik launches new electrically driven wheeled crushing and screening range in North America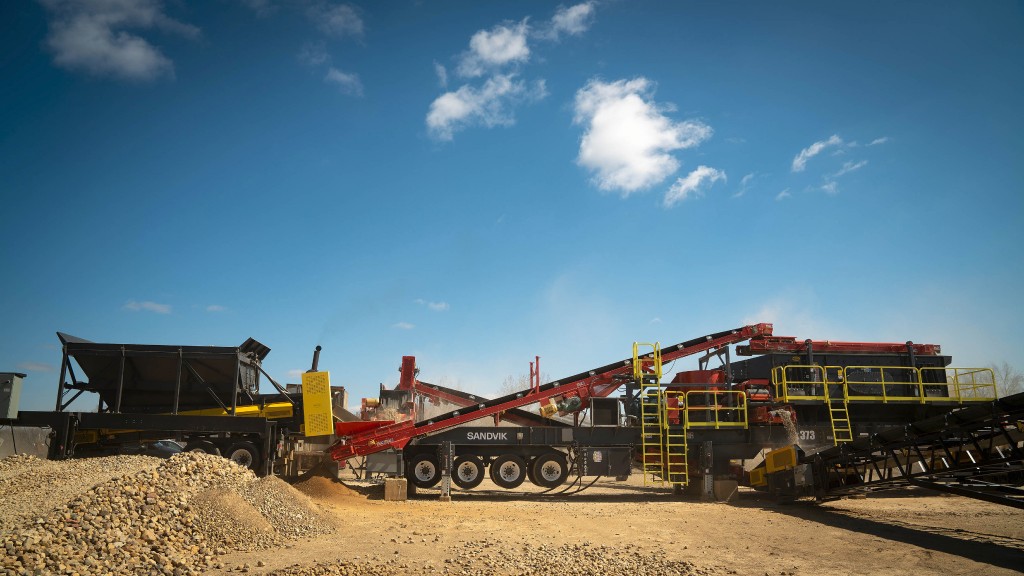 Sandvik has revealed a wheeled range of rock processing solutions, exclusive to North America. All electrically driven, the offering will expand in 2022 with a total series of crushing and screening units available.
The Sandvik wheeled range will offer a sustainable rock processing solution. The complete range includes jaw crushers, impactors, and cone crushers for primary, secondary, and tertiary applications. Combining crushing as well as screening solutions, Sandvik offers customers a portable package to choose from. This range of equipment offers global engineering expertise with local support, designed to be easily serviced so contractors can maximize uptime.
All of Sandvik's new models have been designed for quick set-up and ideal operation with easy maintenance. The range of mobile crushing and screening units gives ideal levels of productivity. Complete control systems come as standard with operator safety and comfort as a focus of Sandvik's design.
Powered by electricity, Sandvik wheeled crushers offer a low operational cost per ton and reduce CO2 emissions.
Sandvik showed the UK373 wheeled cone crusher at AGG1 2022.