Electric compact equipment excels at indoor demolition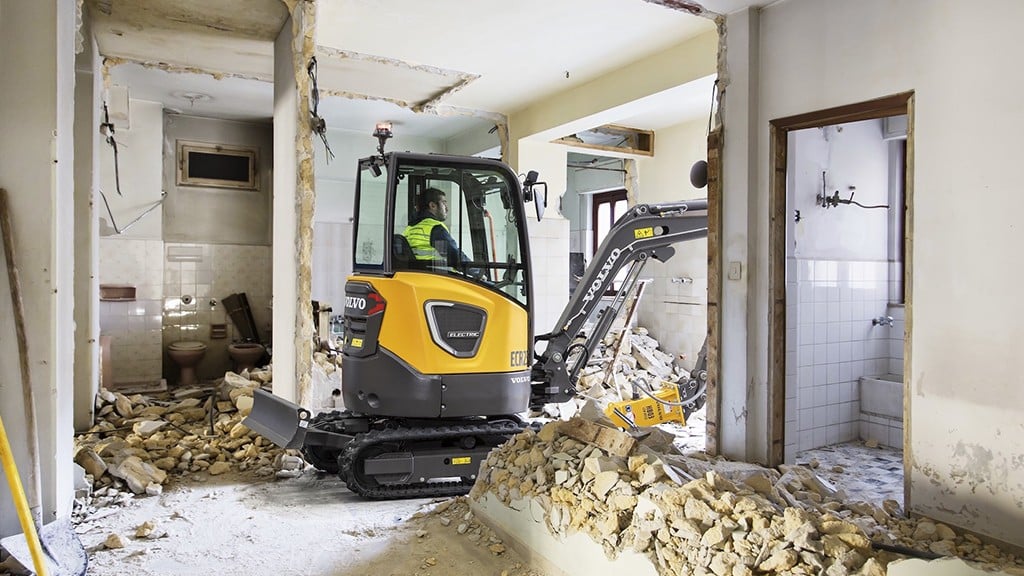 Electric machines are great for indoor demolition work – they deliver significantly lower noise and vibration levels and emit zero emissions. According to Volvo CE, operators say that they are less fatigued at the end of the day due to the reduced vibration and fumes, and experience easier communication on the job site when operating a quiet machine. And, of course, producing zero emissions is healthier for everyone around the job site and could potentially help a contractor win projects where emissions are restricted.
Volvo's ECR25 Electric compact excavator and L25 Electric compact wheel loader have been used for indoor demolition and performed just as well as their diesel equivalents, says the company. The excavator offers a digging depth of 9 feet 1 inch and a breakout force of 5,020 foot-pounds. It also has a zero-tail swing radius, making it ideal for job sites with limited space. The excavator does require a slight increase in continuous motor power and has a marginally higher operating weight. The compact wheel loader has a full-turn tipping load of 3.7 tons, a dump height of 8.2 feet, and a 4,409-pound payload fork load capacity. The L25 Electric wheel loader also has a marginally higher operating weight and a higher static tipping load compared to the equivalent diesel model.
These machines can perform on one charge for four to six hours during a typical application, like utility work, but if they are used in harsher environments, such as demolition, they may require a quick charge over lunch to ensure that they are ready to go for the afternoon.
Related Articles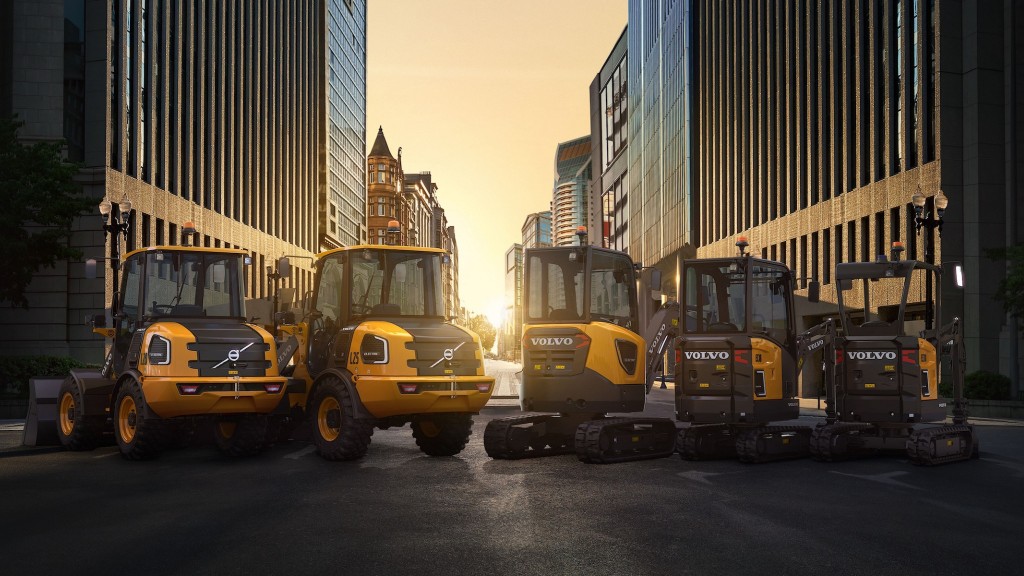 Volvo CE to introduce three more electric machines in 2022